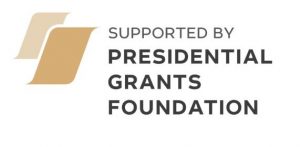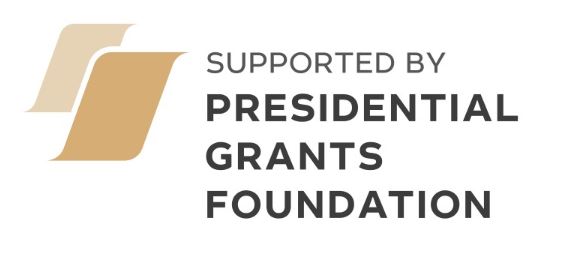 In the summer, I want to escape to the sea, lakes, and mountains at least for a couple of days. But because of the pandemic, this is not accessible to everyone – it has not ended yet, many people remain at home. And someone cannot take a vacation, because work does not allow it. Psychologist Ekaterina Sivanova speaks about how it is best to spend half of the summer so that it brings joy at least to some extent.
Did you happen to notice how time accelerated too? Somehow, quite imperceptibly, we are in the middle of the summer now. I feel like I'm somewhere in the spring, my internal barometer shows April at best. However, the calendar inexorably indicates the peak of July.
Everything moved and went astray due to the pandemic.
Children are also kind of sad. Students will not understand what kind of session it was. And my son, a school student, seemed to have escaped from isolation on the football field (the usual trainings began five times a week), but he does not know when to ride bicycles with his friends in the village, when to read books from the summer literature list. And for all of us, both children and parents, the question on how to organize a vacation for ourselves becomes sad and incomprehensible.
I'm not even talking about our already established habit of traveling for at least a couple of weeks to the sea, to the lakes, to the mountains. It is summer after all! ..
9 wishes for one summer
However, the new experience that we have gained through the isolation process offers us to add some more details to it. For example, you have to learn how to spend the summer without leaving the city, or, worse, without a vacation at all.
Honestly, I thought about this task for a long time.
Being the mother of schoolchildren and students for the past 15 years, I am used to measuring time in school years. Summer is always a vacation for me. I waited for June like for manna from heaven and spent three months getting up late and falling asleep early. I cherished the feeling "I don't need to go anywhere" and remembered all its components.
This summer is flowing through my fingers, and I can do nothing to turn back the clock and begin to relax with the onset of the first day of June.
When I realized that there was no need to wait for mercy from world events, I sat down at my desk and wrote on a piece of paper in large letters: "My summer". I decorated each letter as if they had a key to the door of my vacation.
And around this inscription I began to write what my vacation in the summer certainly consists of.
1 I don't have to rush anywhere. This is the first and main point.
2 I eat a lot of fruits, berries and vegetables.
3 I sleep a lot.
4 I read.
5 I swim in the sea for so long that I begin to feel my gills.
6 I walk a lot and feel light.
7 I sleep in the afternoon.
8 I don't go "out" dressed up and don't put on make-up.
9 I use the telephone much less as a means of communication. Parents chat rooms are quiet this time of year!
When my list was completed, I focused on each item and in very small letters next to each of my "vacation" desires wrote down how and when I can implement it.
Suddenly, it turned out that everything was available to me, except for the point where "I swim for a long time in the sea."
I was almost upset, complained to my husband, and he calmly answered me: "You have membership for the pool. Go there. The water there is, of course, not the sea, but you can try to grow gills… "
Right! The swimming pool! All my desires can be fulfilled.
Of course, there is a need to "change the picture." But here social networks and friends' publications came to the rescue about how they are not discouraged, being left without a vacation, and travel around the nearest Moscow region, along the Golden Ring. Indeed, I didn't see so many things very close to my house! Yes, and in Yasnaya Polyana, in which I know everything by heart, I will go again with pleasure. Not to mention Tula with its museums.
By the way, thoughts about where to go in the Moscow region reminded me of my two summers, when I couldn't go anywhere because my older children first finished school and then went to college.
Then, after all, I easily got out of the situation. With my youngest son, we traveled all over the neighborhood. My son still recalls his trip to Klin, the museums of Tchaikovsky and Gaidar, the Christmas tree factory. And we went to farms near our house in the village. And not only in order to provide ourselves with inexpensive products of the highest quality, but also in order to communicate with the cows, lamb, chickens.
How to plan happiness without a vacation
Maybe this summer is the way it is so that we finally learn how to take care of ourselves here and now, without putting it off for vacation?
So, we take a piece of paper and colored pencils. And begin to relax.
To start with, let's denote what you need (it's important to take into account your exact desires) for a good rest. This creative exercise will help you find a way out of a hopeless situation called "summer without vacation".
And then proceed from your needs.
If rest in comfortable conditions is important for you – restore the order at home. As an option you can use the help of a cleaning company.
If you are used to wandering along the unknown paths of distant lands – become a traveler in your native land.
If you relax when you swim – find a swimming pool near your home. The pool is also suitable.
Do you like to relax while doing something? Start the repair of your house.
Besides, it is good to use the vacation to write books. I once wrote a whole novel. You don't have to go anywhere for this either.
Well, and, of course, talk with people with whom you would love to go camping. By the way, this is also an idea: you can go camping not far from home.
Summer is inside us. What we are – such is the summer.
May the summer of each of us be bright and warm!
Translated by pravmir.com