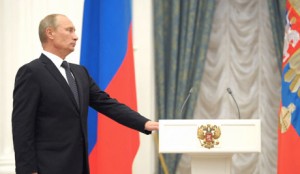 On Friday, Russia's President Vladimir Putin awarded the head of the Church of Old Believers Metropolitan Cornelius with an Order of Friendship.
The Old Believers is a Christian denomination, which separated from the Russian Orthodox Church in the 17th century.
This is the first time ever that a head of the Russian state awards an Old Believers leader with a state order.
Metropolitan Cornelius, whose secular name is Konstantin Titov, says that such a high award is a great honor for him.
Source: Voice of Russia