MOSCOW, January 31 (RIA Novosti) – A selection of historical Russian icons from the collection of a former US ambassador to the Soviet Union will be sold in New York in April, Bonhams auction house said Thursday.
"Divine Treasures: Important Russian Icons from the Collection of Ambassador Laurence A. Steinhardt" comprises over 60 devotional pieces from the 16th-20th centuries, the auction house said in a statement.
Bonhams said highlights of the auction include a rare icon of Deesis with Christ Emmanuel with an estimated price tag of $80,000-$120,000 and a late 17th-century triptych Smolensk icon of the Mother of God within the same price range.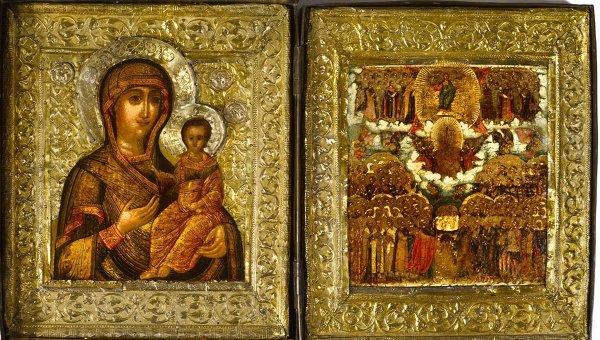 Steinhardt first visited Russia in the mid-1930s and was appointed ambassador to the Soviet Union by President Franklin Roosevelt in 1939, the statement said. He led the US diplomatic mission in Moscow for the next two years.
"Steinhardt understood the icons' central role in the Russian psyche, even as the new socialist government closed monasteries and demolished churches," the auction house said.
"The exquisite craftsmanship found throughout the collection is a testament to the Ambassador's eye for artistic quality and deep appreciation of Russian culture," it said.
Bonhams will auction the icons on April 10 following a five-day preview showing.
Source: RIA Novosti