"I don't think we should fall into euphoria about the Republican candidate's victory. Time will show what kind of president he will be, whether he will fulfill the promises that he gave during the election campaign. But his election gives hope for improvement of the entire system of international relations, for the creation of a unified global coalition against terrorism," Metropolitan Hilarion of Volokolamsk, the head of the Synodal Department for External Church Relations, said in an interview with Interfax-Religion on Wednesday.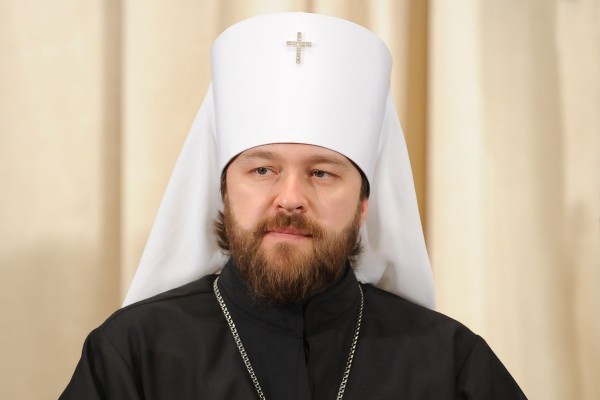 He said he believes the rhetoric of U.S. Democratic Party candidate Hillary Clinton had failed to convince a majority of the voters "and even active support from incumbent President Obama did not give her more votes."
"The choice was not only between two persons. Essentially, the Americans were asked the following question: do you want everything to stay as it was or do you want changes? And the American people voted for changes," he said.
Metropolitan Hilarion admitted that he as head of the Synodal Department for External Church Relations was especially interested in the Middle East issue in connection with this election.
"American policies in the Middle East, starting from the overthrow of Saddam Hussein and to the recent events in Syria, was, in my view, shortsighted and wrong. Overthrowing the regimes that existed in the Middle Eastern countries one after another, allegedly in the name of democracy, America did not lead the region to democracy or prosperity. On the contrary, it provoked chaos, mass exodus of civilians, genocide of ethnic and religious minorities," the hierarch said.
He said Islamic State terrorists would not be so successful in Syria and Iraq if they did not get international support.
"Trump spoke about all these things directly and clearly. He criticized the American government for his Middle Eastern policies, for giving up alliance relations with Russia. And the people of America heard him," Metropolitan Hilarion said