Vladivostok, February 10, Interfax – The Yuzhno-Sakhaninsk resident who went on a shooting spree in city's Resurrection Cathedral has admitted his guilt.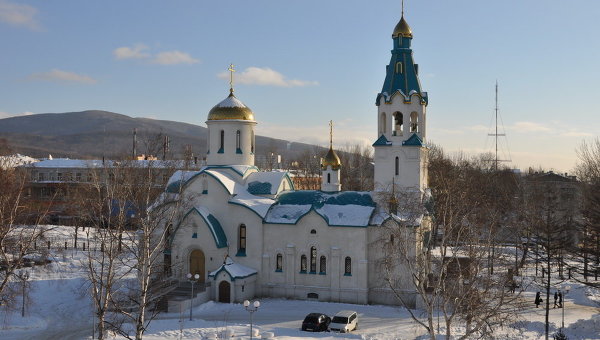 "The detainee has admitted his guilt. He was drunk when he went on that shooting spree," Natalya Makhonina, acting aide to the press officer for the Investigations Committee's Investigations department for the Sakhalin Region, told Interfax on Monday.
Makhonina said the suspect has not given any reasons for his actions yet and will undergo a psychiatric evaluation.
According to earlier reports, a man went on a shooting spree in the resurrection cathedral, the main cathedral of the Sakhalin Diocese, on Sunday. A nun and a parishioner were killed at the scene and another six people were wounded and hospitalized.
A criminal case has been opened based on Part 2 of Article 105 of the Criminal Code (murder of two or more people). A psychiatric evaluation has been scheduled for the man, who may be arrested in the near future.
Source: Interfax-religion