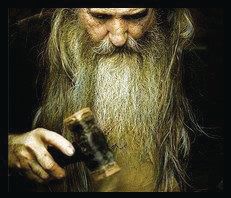 On March 18, "Pure Monday," we will have arrived at the gate, that which opens the way to our spiritual renewal. Yes, Lent will be full of those special services; for example, those on Wednesdays and Fridays. It will be a time for self-reflection, for Christian action, and for remembering a calendar of historic events. Increased fasting and prayer will become the norm, and we will be called to a heightened philanthropy by our Orthodox Faith. All these efforts are important, in fact, critical, for our journey to Jerusalem and the unfolding events of Holy and Passion Week. (Pascha is May 5 – late this year.)
I had been trying to think, with greater discernment, about this "Great Lent." I concluded that, yes, our effort is indeed important, but our knowledge is even more important. In fact, it is precisely our knowledge that makes all the difference to our effort. The "big deal" with Great Lent is to discover that truth! Now I had a problem, however: how to demonstrate the truth that our knowledge informs our efforts, that is, how to show that what we know about our Faith, our Church, and, in particular, Great Lent, will give meaning to our efforts in these areas?
Well, my problem was solved when I recalled a very brief story about the giant ship engine that failed. The ship's owners called in one expert after another to fix that engine; none could figure out what to do! Then they brought in an old man who had been working on the ships since he was a teen. The other workers who had been applying all their efforts to repair the ship, smirked and laughed with each other as the old man walked on the ship carrying his bag of tools, which seemed to them crude and archaic.
He went to work immediately. After checking over the engine, the old opened his bag and pulled out a small hammer. He tapped three places on the engine, and when he hit the third place, the engine lurched into life! The engine was fixed! The old man carefully put his hammer back in his tool bag and left.
Later that week, the owners received a bill from the man for $5,000.00. "What?!" the owners exclaimed. "He hardly did anything!" so they wrote the old man a note asking him for an "itemized bill." In return, he sent such a bill: "tapping with a hammer, $2.00; knowing where to tap, $4,998.00."
Yes, effort is important, but knowing where to make an effort in your life makes all the difference. Our knowledge informs our efforts, and this is especially true of our faith-life, particularly during the intensity of Great Lent. In short, it means that our praxis during Great Lent – prayer, fasting and philanthropy – has its most powerful effect when it is informed by our knowledge of its meaning. So Great Lent is also a time to read, to study and to learn – and that's a big deal!