April 23, 2013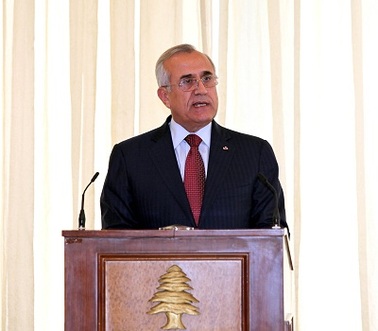 President Michel Suleiman condemned on Tuesday the kidnapping of Syriac Orthodox Archbishop of Aleppo Youhanna Ibrahim and Greek Orthodox Metropolitan of Aleppo and Iskanderun Boulos al-Yaziji in Syria on Monday, demanding their immediate release.
He said: "These actions will not achieve democracy or the goals of the perpetrators."
He also demanded the release of all captives wherever they may be held.
Earlier on Tuesday, Grand Mufti Sheikh Mohammed Rashid Qabbani slammed Ibrahim and Yaziji's abduction, saying that the kidnapping of any cleric is aimed at igniting Muslim-Christian strife in Syria, which may spread to the entire region.
"This may deliberately or inadvertently tarnish the image of Islam," he remarked.
The two archbishops were kidnapped at the hands of gunmen on Monday.
Ibrahim picked up Yaziji in his car from a village on the Turkish border and his deacon was driving the vehicle, NNA said.
"When they arrived at the outskirts of the city of Aleppo, an armed group intercepted them and forced them to step out of the car, killing the driver and abducting Ibrahim and Yaziji," reported the National News Agency.
Source: Naharnet