Contact has been lost with the nuns of Syria's Maloula town abducted by armed opposition groups in northern Damascus city of Qalamoun, according to a source familiar with the negotiation file on Thursday.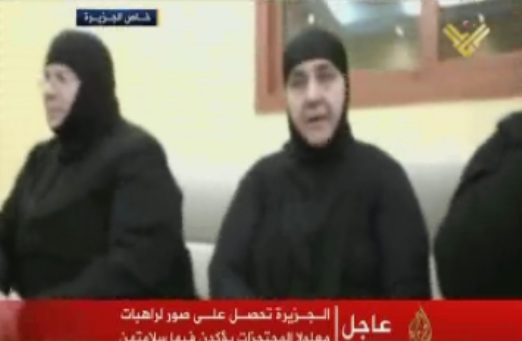 The source said that the nuns are likely to have been transferred out of Yabroud city.
"Contact has been lost with the nuns since yesterday, and probably they have been transferred to an area between Yabroud and the Lebanese border," he told Agence France-Presse.
"Contacts are underway to determine their destiny and to secure their safety, and religious authorities will issue a statement soon about this fateful humanitarian issue."
The source pointed out that since nuns had been kidnapped from the monastery of Mar Takla in Maloula by a group of al-Nusra Front, led by a man calling himself Abu Malek al-Kuwaiti who has contacts with them while detained in a house in Yabroud.
"The 14 detained are 13 Lebanese nun and one Syrian, in addition to three women working in the monastery, which was concerned in orphaned children," he explained.
He also said the kidnappers filed during this long period of negotiation a group of demands which are "difficult to achieve" in order to release the detainees.
"Among those demands are the release of Syrian women from the regime prisons, withdrawal of the Syrian army from Christian religious sites such as Sidnaya, and getting supplies, especially bread, in addition to the military demands regarding the Yabrood battle."
Source: Al-Manar TV Lebanon