June 2-7, 2012. Russia: Around 35,000 pilgrims participated in the Velikoretsky Procession, held annually in the Kirov Oblast. The procession is associated with the Icon of St. Nicholas the Wonderworker "Not-Made-by-Hands." According to tradition, a local peasant named Semyon Agalakov found this icon in 1383 on the shores of the Velikaya River. After one of the villagers, who had not been able to walk, was healed by the icon, it was recognized as miraculous and became the object of pilgrimage.
Later, the clergy and city leaders of the city of Khlynov, the capital of the Vyatka Region, appealed to the local inhabitants. They asked the inhabitants of the village of Krutitsy, where the icon was kept, to transfer it to Khlynov. Taking away the icon, the inhabitants of Khlynov vowed to return the icon annually to its place of appearance on the Velikaya River.
Since that time, every year thousands of pilgrims bear this icon on a journey of 150 km [90 miles] from the Holy Dormition Cathedral in the Trifonov Monastery to the village of Velikoretsky and back.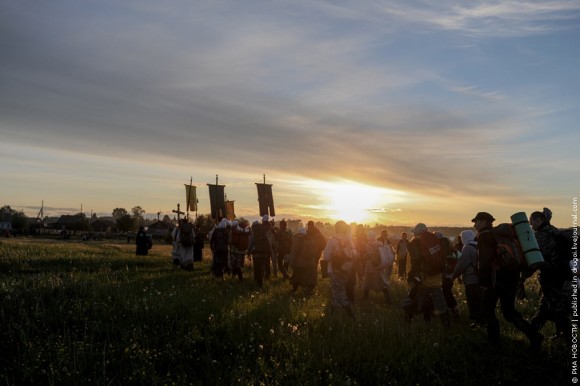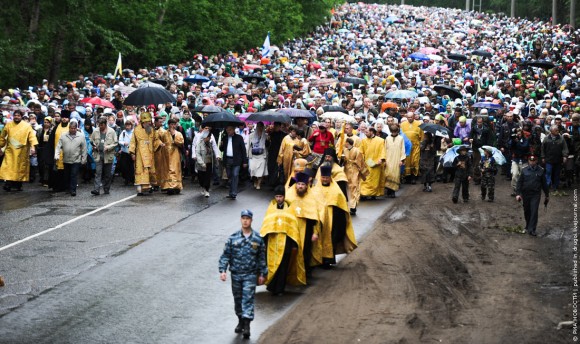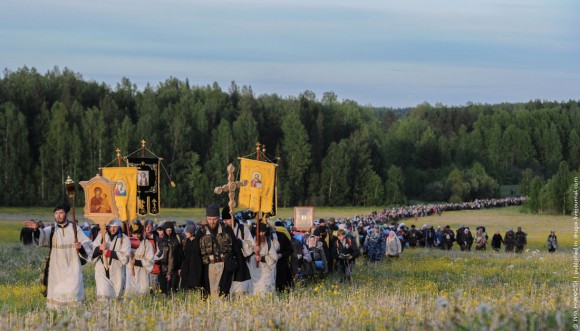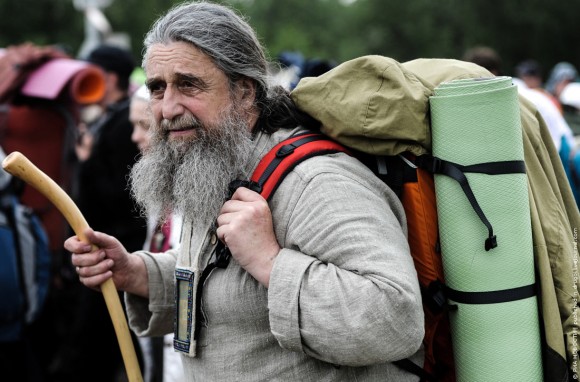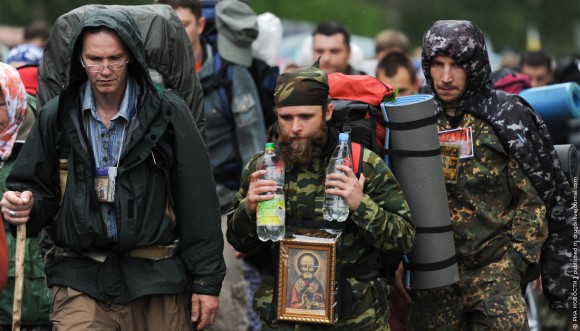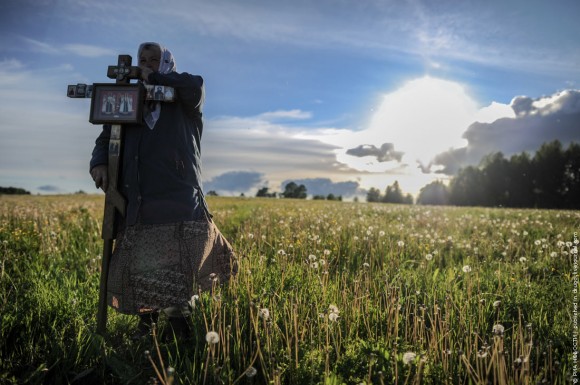 Photography: RIA Novosti / Vladimir Astapkovich