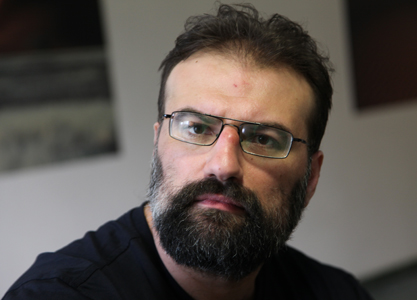 We remember victory — victory in a unique way. By the grace of God, several generations have grown up that have not known a major war — people for whom the word "victory" has more often meant victory in a football match. Something awe inspiring and joyous, but, let's also say, something with which it is possible to do without. Life does not end if our football team loses. Recently, Americans were jubilant over the assassination of Osama bin Laden. Osama, of course, was a villain, and posed a certain danger, but if they didn't get him, America would not have fallen, and its residents would have continued to live, as always.
Victory in the war was a question of the lives of tens of millions of people — a matter of survival for the Russian people and other peoples of Eastern Europe, who, according to the General Plan OST would not simply fallen into slavery, but disappeared from the pages of history forever. We live, because that victory was won.
We are accustomed to the fact that the price of victory is  perseverance and professionalism. The price of that victory was back-breaking work and starvation, the terrible suffering and death of countless people — our grandfathers and great-grandfathers, and those who will never be anyone's father, grandfather, or great-grandfather. This abyss of human misery and suffering can only be approached with care and reverence.
Therefore, it is terribly inappropriate to say that in that war two similarly brutal regimes collided, and it is not clear whose victory would have been better. No, in that war, ruthless invaders who came to permanently wipe Russia off the map collided with the defenders of our country. The rest is not so important.
It is important , we remember with reverence and gratitude those to whom we owe our lives — those whose suffering and death paid for the very existence of our country.
However, our perception of history does not end there. As Orthodox Christians, we believe that history has meaning — that God's providence acts upon it — and that in it there are lessons that we are called to take away. We believe that God loves Russia, that He has a plan for her. Then why did all this horror come to our land? At other times, other people, faced with the invasion of cruel invaders have asked this question. And God gave the answer: "Hear, O heavens, and give ear, O earth; for the LORD has spoken: I have nourished and brought up children, and they have rebelled against me. The ox knows its owner, and the ass its master's crib; but Israel does not know, my people does not understand."  Ah, sinful nation, a people laden with iniquity, offspring of evildoers, sons who deal corruptly! They have forsaken the LORD, they have despised the Holy One of Israel, they are utterly estranged. Why will you still be smitten, that you continue to rebel? The whole head is sick, and the whole heart faint. From the sole of the foot even to the head, there is no soundness in it, but bruises and sores and bleeding wounds; they are not pressed out, or bound up, or softened with oil. Your country lies desolate, your cities are burned with fire; in your very presence aliens devour your land; it is desolate, as overthrown by aliens."
Was this answer only given only to ancient Israel? No. Apostasy and betrayal of the True Faith of the fathers always leads to disaster. These days, many opponents of the Church once again quote the words the Patriarch said two years ago: "If we are to see this military catastrophe through the eyes with which our pious ancestors looked at the past and present, we would not be able to resist the clear-cut evidence that this was a punishment for sin for the terrible sin of all the people's apostasy, for trampling holy places,  for blasphemy and mocking the Church, holy places, and the Faith. " This aggravates them considerably.
That aggravation does not apply to the Patriarch, but to faith in God as such.
For if we believe in God, Who is the Lord of human history and Who holds the fate of nations in His hands, then we believe that nothing — especially such a big and terrifying event such as war — could take place without His Providence. Opponents of the Patriarch offered us another view of the world without God or in which God does not care about Russia. For if there is a God and He loves Russia — undoubtedly — it is specifically Him Who points to the unrighteousnesses of the path the country took after the 1917 revolution.
Some resent the fact that Hitler served as the instrument of Divine Providence and that Judas served as the same instrument — so do all evil ungodly people — as God mysteriously draws up his plans.
People are responsible for their intentions — neither Hitler nor Judas intended to serve as a providence, but rather followed their passions. God can see the thoughts of every heart — those driven by pride, greed and lust for power, and those who, even when cut off from the Church lay, down their life for their brethren.
The victory our people won , for the believer, is a sign that Russia needs God, and He, in spite of all our sins, did not allow her to perish —  or suffer now. The Salvation of Russia, in those terrible years, indicates that God's plan is that Russia should live — and thus bring some new fruits to God.
Translated from the Russian.