Priest Theodore Puzanov (1888-1965)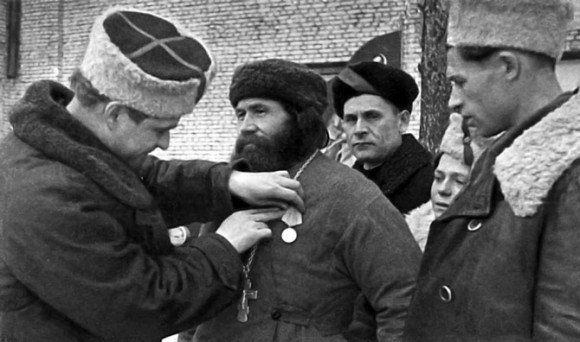 Archimandrite Alypy (in the world, Ivan Mikhailovich Voronov) (1914-1975)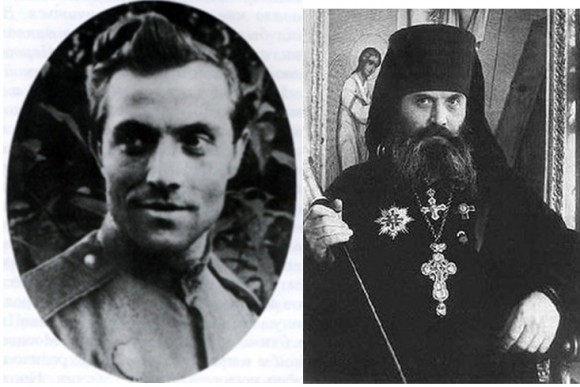 From 1942 was on the fronts of the Second World War. Followed the path of war from Moscow to Berlin as part of the Fourth Tank Army. On May 12, 1950, became a novice of the Trinity-Sergius Lavra (Zagorsk). From 1959, abbot of the Pskov-Caves Monastery. Returned monastery valuables from Germany. Conducted enormous restoration and icon-painting work in the monastery.
Archimandrite Niphont (in the world, Nikolai Glazov) (1918-2004)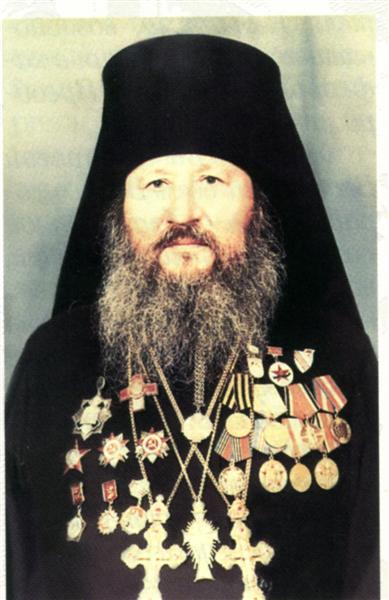 Archpriest Nikolai Kolosov (1915-2011)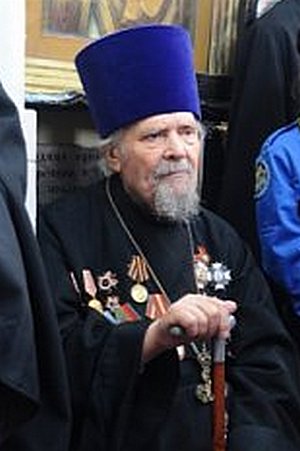 Archbishop Micah (in the world, Alexander Alexandrovich Harharov) (1921-2005)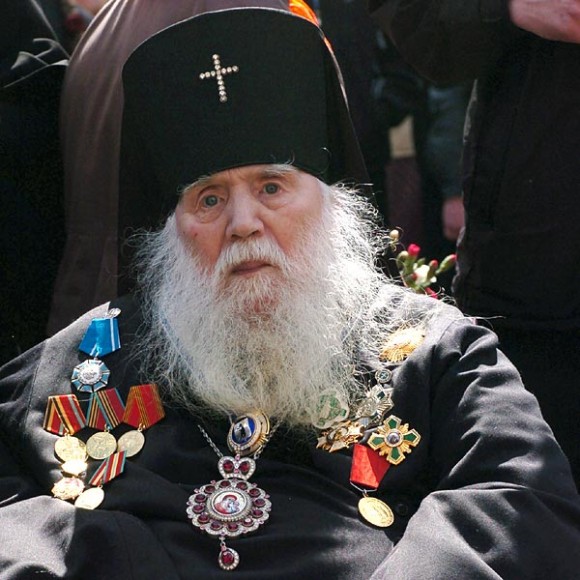 Born in Petrograd into a family of a church-going worker.  Fought in the Great Patriotic War, received military honours. Moved to Tashkent in 1939.  With the blessing of his spiritual father Archimandrite Gurii (Egorov) entered medical school there in 1940.
In 1942-1946, served as a wireless operator in the Red Army.  Participated in lifting the blockade of Leningrad, fought in Estonia, Czechoslovakia, made it to Berlin.  Was decorated by several medals for distinguished service in combat.
In May 1946, became a novice in the Holy Trinity Lavra of St. Sergius.  Was one of the first to be tonsured a Monk in the Lavra after it reopened.  In June 1951, graduated from the Moscow Theological Seminary.  On December 17, 1993, Archimandrite Mikhei (Kharkharov) was consecrated Bishop of Iaroslavl and Rostov in the cathedral of the Fedorov Icon of the Holy Theotokos in Iaroslavl.  In 1995, was elevated to the rank of Archbishop.
Professor Archpriest Gleb Kaleda (1921-1994)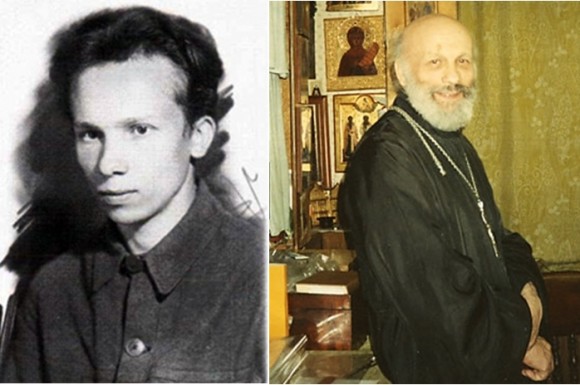 Nun Adriana (in the world, Natalia Vladimirovna Malyshev) (1921-2012)
She went to war as a third-year university student.  Two weeks later her fiancé Mikhail was killed.  Throughout the whole course of the Great Patriotic War she served as a reconnaissance officer, worked in the headquarters of Marshal Rokossovskii, made it all the way to Berlin.  When the war ended she resumed her studies graduating from the Moscow Aviation Institute; she then worked in the design bureau of S.P. Korolev.  She retired early to take an active part in the rebuilding of the Moscow Metochion of the Puhtitsa Convent, and in the year 2000 was tonsured a nun with the name Adriana.  She died on February 4, 2012 at the age of ninety.
Archpriest Vasily Brylev (1924-2011)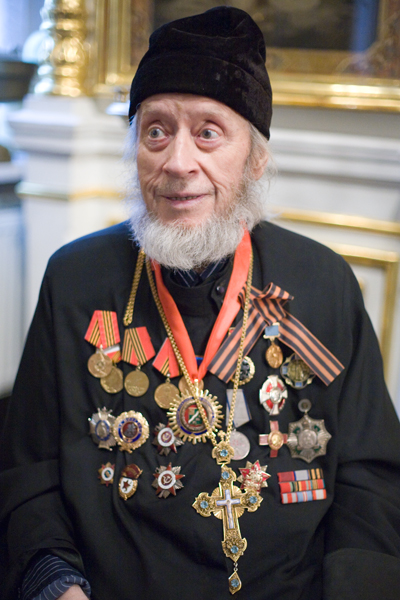 Archpriest Arian Pniewski (b. 1924)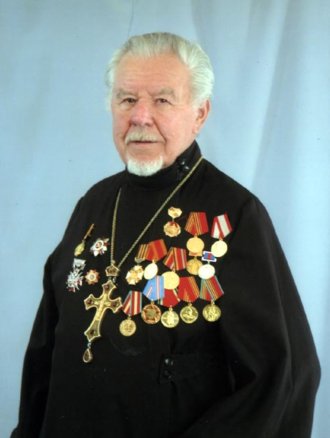 Archpriest Alexy Osipov (1924-2004)
Archpriest Boris Bartov (b. 1926)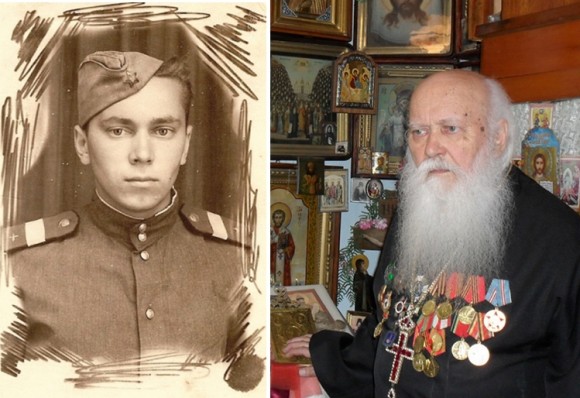 Archpriest Alexander Smolkin (1926-2002)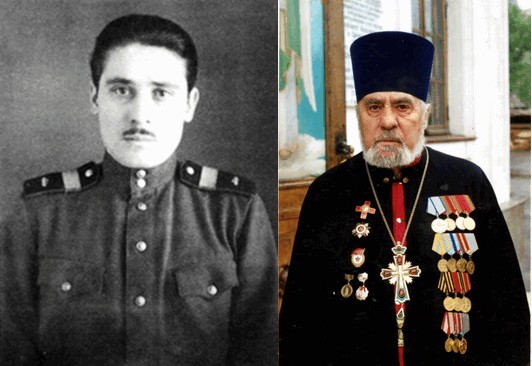 Archpriest Sergei Vishnevsky (b. 1926)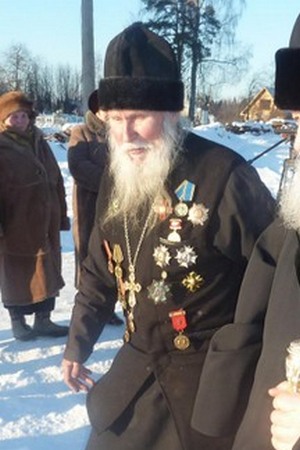 Archpriest Valentin Biryukov (b. 1922)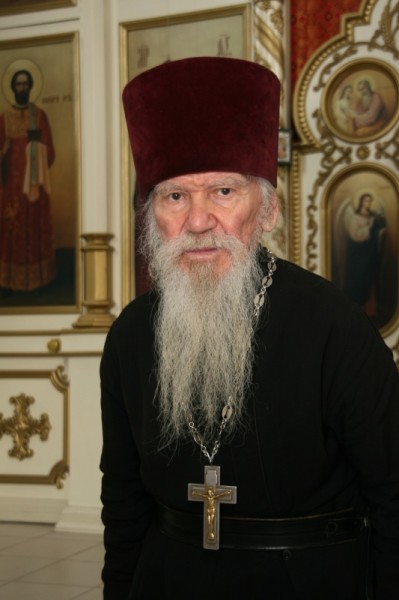 Protodeacon Nikolai Popovich (b. 1926)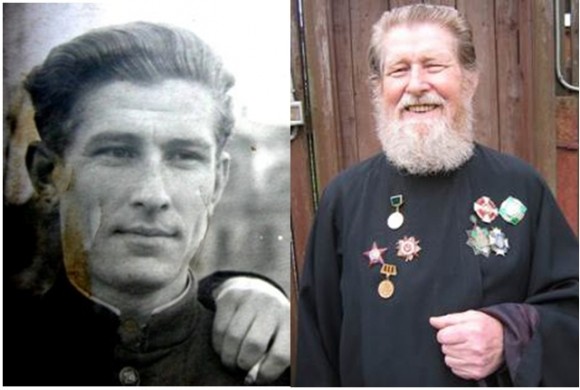 Protodeacon Marcian Parsons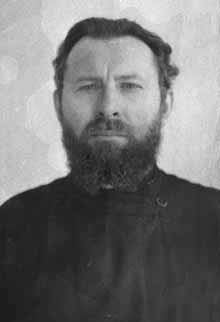 Monk Samuel (in the world, Alexy Ivanovich Malkov) (b. 1924)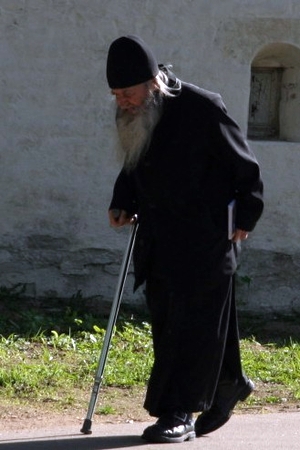 Nun Elizabeth (in the world, Vera Dmitrieva) (1923-2011)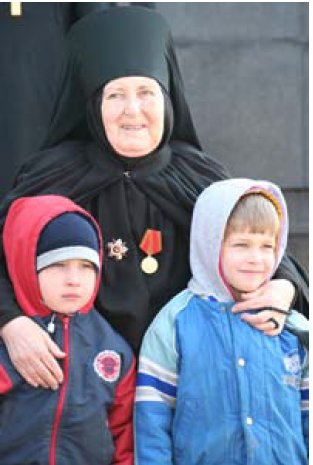 Archpriest Roman Kosovsky (85 years old)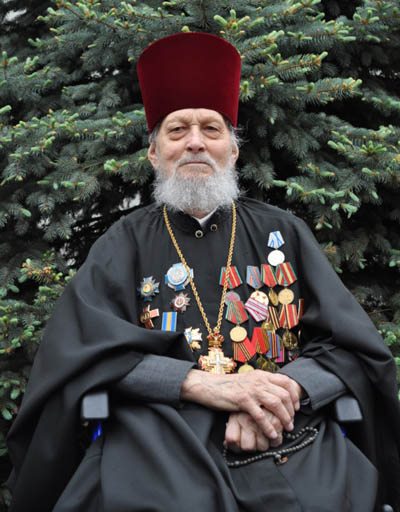 Matushka Sophia (in the world, Katherine Mikhailovna Osharina)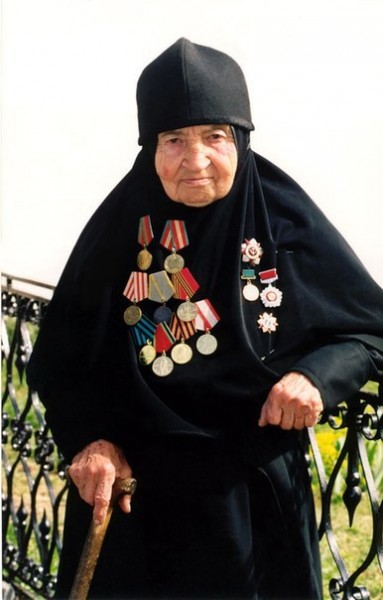 Metropolitan Alexy (Konoplyev) of Tver and Kashin (1910-1988)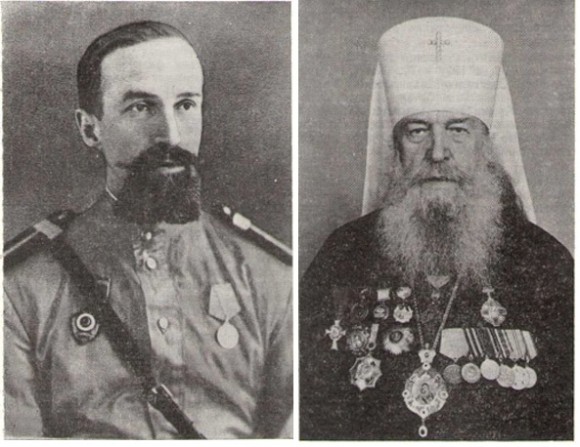 Archimandrite Kirill (Pavlov) (b. 1919)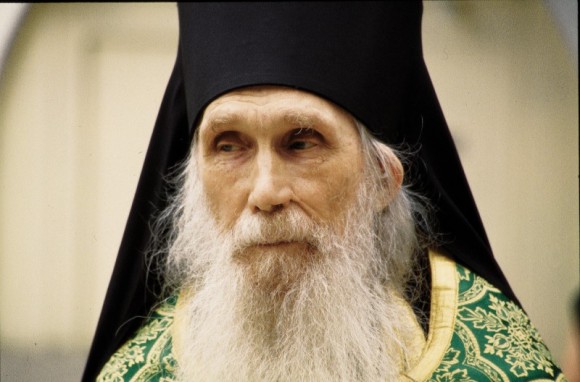 Archimandrite Peter (Kucher) (b. 1926)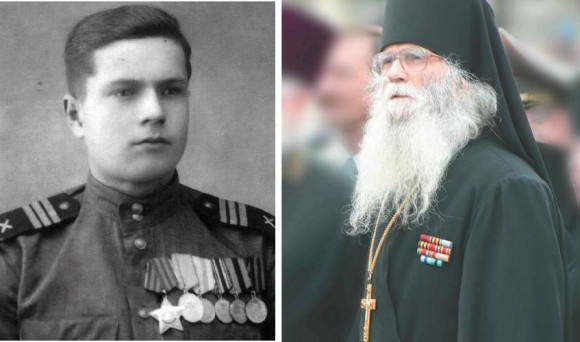 Patriarchal Archdeacon Andrei Mazur (b. 1927)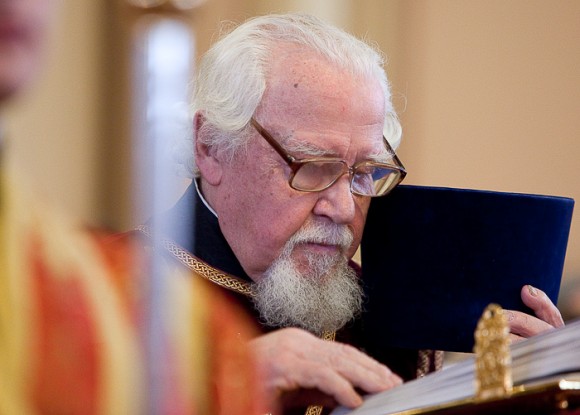 Archpriest Vasily Ermakov (1927-2007)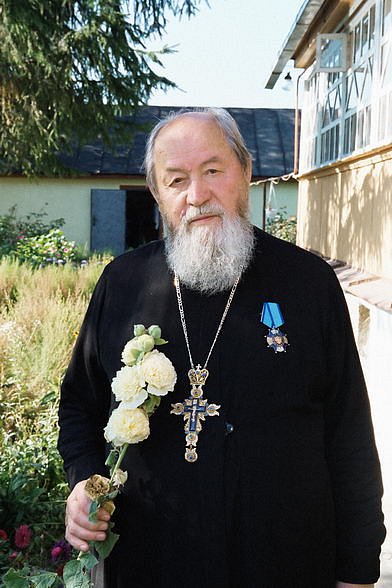 Metropolitan Nikolai (Kutepov) of Nizhny Novgorod and Arzamas