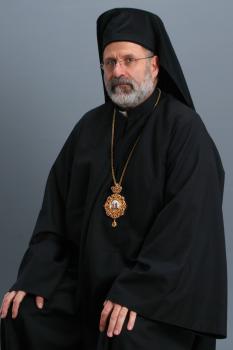 A prophet is one who speaks for God. Because of the Resurrection, because we are Christians, because in our baptisms we put on Christ, we are already prophets. It is our vocation as Christians to incarnate the Divine Logos, the Word of God. It is our sacred duty to reclaim the space we live in and to reveal God to the world. It is our life to witness to the good news and share it with all of God's creation. It is our life to speak Truth and witness to God in His world. It is our job to speak to the world, revealing what God teaches, wants, and is.
So our first task is to see how to live as prophets in this time and place, perhaps without so aggravating the authorities that they lock us up. Christ's Resurrection has brought us from being a religion of laws to being a people of philanthropy. He has brought us from being people worried about governing ourselves to being a priesthood that cares for others and brings mankind to God and God to mankind. He has delivered us from a place of bondage to a freedom to proclaim the empty tomb and share in His own Joy. Our task is to put flesh on His words and to bring God to penetrate our cultures and countries.
For our method, see Christ's own example. Jesus said, "I can do nothing on my own authority; as I hear, I judge; and my judgment is just, because I seek not my own will but the will of Him who sent me" (John 5:30). If we are to speak for God, we need to put our own egos aside and do God's will. We need to detach from all that is unholy and speak the Truth God has revealed to us, and to do so with the joy and love that comes from being united with Him. We need to put away our pleasure-seeking and hedonistic ways and enjoy the love and peace that are from God. We need to allow the Spirit of God, who was sealed in us at baptism, to shine forth. We need to pay attention to where God is leading us, and by submitting first to Him, call out to all the nations as did all the prophets of old.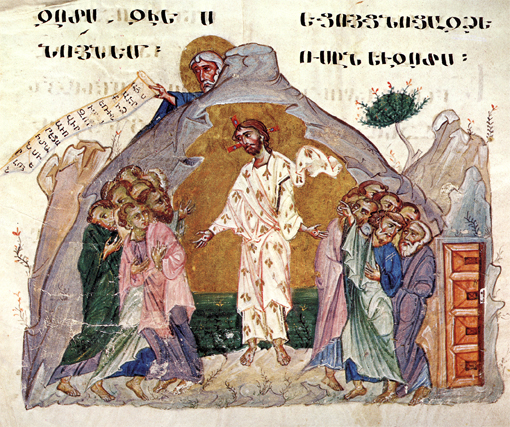 Many of the crises in the industrialized world today come from an abandonment of God and an emphasis on self. Without God, pleasure is all that there is to seek and follow. It is no wonder that a post-Christian society would seek to redefine what is meant by humanity, family, right or wrong. Our Orthodox understanding of all these things comes from God's revelation. It is in our relationship with God that we find meaning, and it is in His relationship with us that He has revealed all that we know to be good and true.
Our authority to be prophets comes from Christ. He has called us to Himself and empowers us to act as stewards. He has sent the Spirit to lead His church and has empowered us to act in His name. Acting in His name means discovering Him, living in Him, and following Him. We are not leading; rather, we follow Christ. In following Christ we are able to offer a prophetic voice.
Christ is Risen! With this prophetic proclamation we greet each other and witness to the world. We proclaim God to be Lord and we submit to His authority. It is of this Risen Lord that we speak in prophetic voice and in this voice that we witness, teach, love and serve. It is He who empowers us, leads us and keeps us.
Christ is Risen!
Source: The Word (PDF)