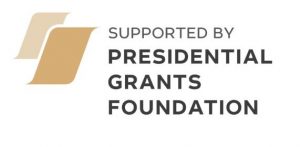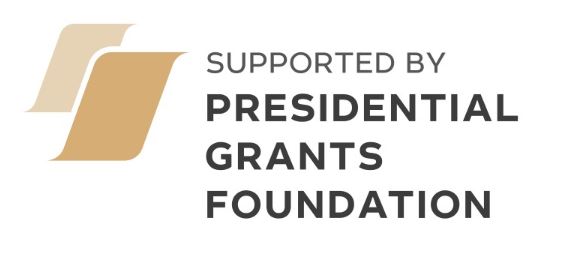 Ten elderly women from Penza knit handmade blankets and sell them to help elderly people pay their phone bills. During self-isolation, communication with their loved ones remains their only joy. A selection of good news from Pravmir.ru.

Pensioners from Penza knit blankets and sell them over the Internet. They donate part of the money to the development of the Children of War project. This project pays telephone bills of elderly people so that they could continue to communicate with people in self-isolation.
Many pensioners are ill, don't leave their homes, some of them are bedridden. In order for them not to feel lonely, volunteers organized a voice chat room, which can be entered from any phone, even feature phones that don't have an Internet connection. The last time there were 92 people in the chat room.
"We dial a certain code and get into the audio room, where we hear each other and can communicate without leaving the house. We discuss the latest news, listen to reports from doctors, psychologists, and lawyers. It's very useful first-hand information," said 80-year-old volunteer, Rimma Promskaya, to Rossiyskaya Gazeta.
The women have been knitting for a long time. Once such a multi-colored "kind" blanket was presented to the actor Vasily Lanovoy. He threw it over his shoulders right on the stage and took it with him. This is how the promotion became popular.
With the beginning of the pandemic, when they had to isolate themselves at home, the elderly women decided to post a proposal for knitting blankets for order on the Internet. During the first week, five blankets were sold, and they received more orders. People bought blankets both for themselves and as a gift to their relatives, friends and close ones.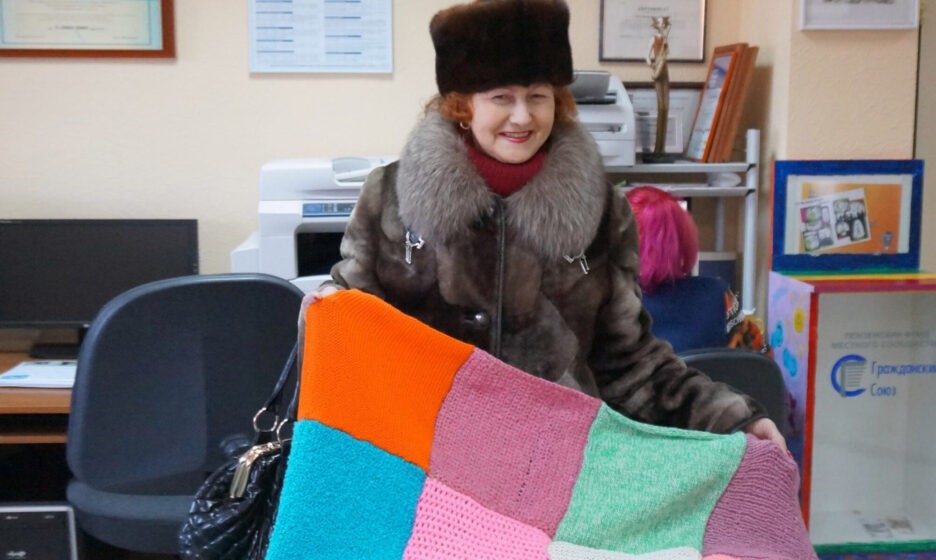 Fund volunteer, Rimma Vasilievna, holding a blanket. Photo: Civil Union Fund / Facebook
The geography of orders expanded, not only residents of Penza became interested in the products, they received orders from Moscow, Moscow region, St. Petersburg, and Norilsk. Later, people from abroad also started to order blankets, recently one of the blankets went to the Netherlands.
Now 10 people are taking part in the promotion. Knitting is very painstaking and laborious. One product consists of 35 pieces measuring 25 * 25 cm. It can take half a day to make one square. One of the participants knitted more than 50 blankets. Each blanket is unique, there not two same blankets. Some participants make an unusual combination of colors, some sew a fringe to a blanket, and others come up with a unique decor.
"This isn't just a job, it's a way of life. <…> Some people say: this isn't allowed, that isn't allowed either. But I believe that if you really want to, then everything is possible little by little. I have lived by this principle for more than 80 years and I hope to still benefit people," said Rimma Promskaya.
The organization "Children of War" unites over one thousand people in the Penza region. These are elderly people, whose childhood fell on years of hardship and devastation. At the beginning of the war, they were no more than 14 years old.
Doctors Save a Pregnant Woman with 100% Lung Damage in Tver

Doctors of the Tver Regional Clinical Hospital (OKB) saved the life of a pregnant woman with coronavirus and total lung damage.
Ekaterina Sosnovskaya was admitted to the hospital at the 36th week of pregnancy. She had severe respiratory distress. Doctors identified 100% lung damage and decided to carry out an emergency caesarean section.
The boy, Misha, was born healthy, he was sent to the Regional Clinical Perinatal Center named after V.I. EAT. Bakunina, where he spent a month under medical supervision.
Ekaterina's condition after the C-section was grave. First, she was connected to a ventilator, and later, due to the deterioration of her condition, she was transferred to an extracorporeal membrane oxygenation (ECMO) machine. In total, the woman spent 35 days in intensive care. All this time, doctors monitored Ekaterina's condition around the clock, seven days a week.
The patient recovered. On March 3, she was discharged from the hospital.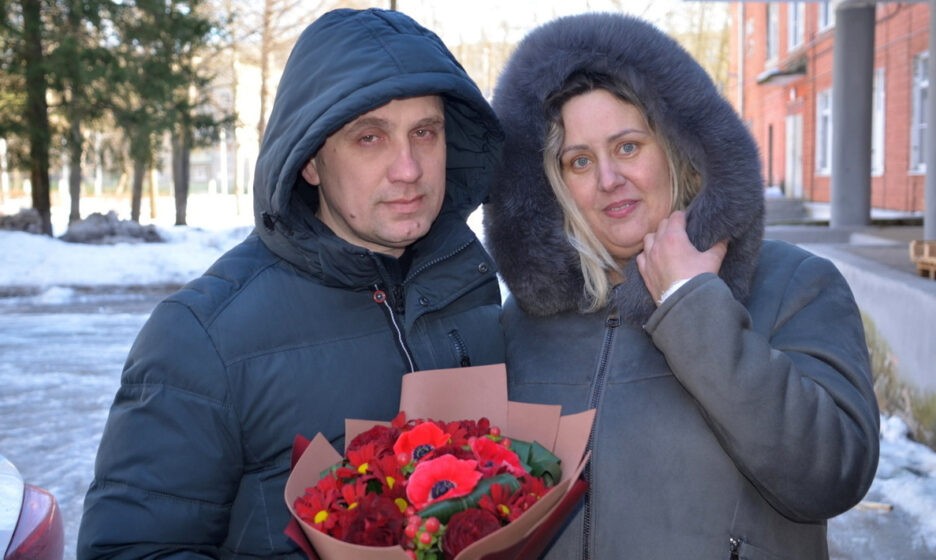 Ekaterina was discharged from the hospital. Photo: Tverigrad.ru
"I want to thank the doctors and all the medical staff for bringing me back to my family, to my children. I am grateful to each and every one of them. After what happened, I myself, my husband, and our relatives, we rethought everything. And we realized that life is the main thing, that you need to take care of your health," said Ekaterina to the Tverigrad portal.
Police Officers from a Dagestan village took Patronage over a Difficult Teenager
Murad from the village of Shamilkala in Dagestan lives with his mother, he does not have a father. With the approach of adolescence, the boy began to behave badly: he began to study poorly and stopped obeying both his teachers and relatives.
He skipped school and started to get only "C"s. The director of the school considered that the difficult teenager lacked male influence, and suggested transferring him to a boarding school in the village of Gergebil.
Local police officers learned about the situation. They decided to help the family and took Murad under their care.
"It will be better for him to stay with his mother!" the police said.
They not only had a serious talk with the teenager, but also enrolled him in the boxing section, where the boy showed his best side and demonstrated dedication and interest in sports.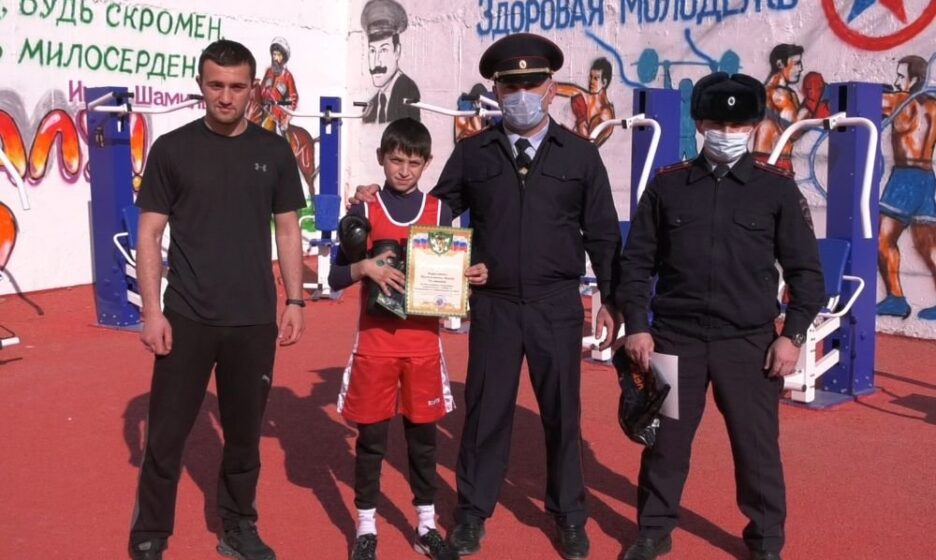 Murad at a boxing competition. Photo: Press service of the Ministry of Internal Affairs of Russia in the Republic of Dagestan
His achievements in boxing were followed by improved grades in school.
"Good grades and sporting achievements made him believe not only others, but, most importantly, himself in his capabilities," the press service of the Ministry of Internal Affairs told Rossiyskaya Gazeta.