'I was ill, and ye visited me…'
Matthew Chapter 25 Verse 36
People in the underground, begging with their hands stretched out, is quite a familiar sight for us. Sometimes we hurry by, sometimes, by force of habit, we give them ten rubles or the change out of our purse. There's nothing special about it. Of course, we pity such people, especially older ones. That is why we give alms. It's no great event for us. We forget about it at once, diving into our usual routine. But once an encounter with one of these people became a turning point that shook me to a depth impossible to reach in my everyday life.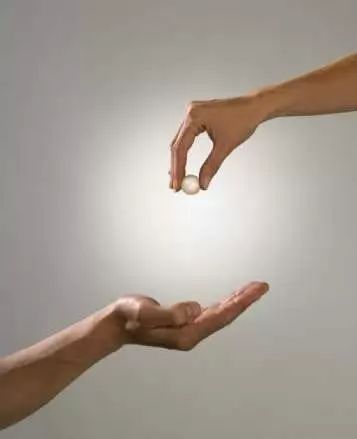 It happened on New Year's Eve about seven years ago. At the time, I was working as an actress for a firm dealing with leisure and entertainment organization. I think it was the first year I went to church. I turned to the church because my life had become harder than death itself, and when, with God's help, this hellish state of despair and helplessness began to turn to joy and hope, I felt very grateful and wanted to find a way to express my gratitude. I was an actress by profession, and by nature I was a very inconstant and unstable person. I'd go 'where life took me.' There was only one stable wish in my life: I wanted to find real love, to have it forever – a true, unfailing, invariable love. My actions were contrary to this wish because I did not know where to search and what to do to find it. And I found this love only in the church, with God. It turns out that God loves a person as he or she is, knowing that he or she is bad. It was a discovery for me and I was very happy to finally feel loved. I was sure I loved God, my Savior, so much that there was not a single thing I could not do for Him. I did feel it was really so. But what is a feeling? Only action can test it. And so the feeling was put to such a test.
I have never told this story to anyone before. While these events were very important for me, I was sure they would seem improbable to others. It was an experience of feeling God's closeness to every person, His fatherly presence and love for any person, despite the burden of this person's sins. Everything depends only on the wish of the person himself or herself: how much he or she welcomes this closeness, how sincere he or she is in the wish to get to know himself or herself. When God is close we can see ourselves in the most unsightly way. And if I remember this happening so vividly many years later, if it still helps me to get down to earth, to see my real face and be ashamed of vain self-importance, then this experience was of some use.
Well then, it happened when I was just like a baby in church, when it seemed God had taken my soul under His wing and fed it like a mother feeds her precious baby.
I was coming home with the salary I had earned for a series of New Year's performances. The salary was a one hundred dollar bank note that I hid carefully in the inner pocket of my handbag. I was not planning to spend the dollars as I was saving them for an important event. And in my purse I had 60 rubles. I was walking along the subway and suddenly, for no obvious reason, I was brimming over with such an intense feeling of love for God that I felt I could not bear it. Tears were streaming down my cheeks so that even my sweater neck got all wet. It was a feeling of such intense happiness one could die from, because it was so big the heart could not contain it, it was just ready to burst with this overflow. Then I said, 'O Lord! You gave me such love that I cannot bear it! Please give me an opportunity to realize it, to let it out!' With such thoughts and feelings I reached the end of the subway and saw this person again…
I had seen him in this very place for several months in succession. It was a young man not older than 28 or 30 years old. His legs were hurting him. It looked like some complex form of varicosity, but he was standing there without crutches. He looked quite healthy on the whole, tall and sturdy. Usually I'd give him 10 rubles. This time, too, as I was engrossed in my elevated thoughts, I took a ten rubles note out of my purse automatically, put it in his hand and was about to move on, when he suddenly called me, 'Sister!'
I turned back, surprised.
'This is too little,' he said.
Confusedly, I took the purse out again and gave him the remaining fifty rubles.
'Still not enough,' he said in a pleading voice. There were tears in his eyes. One could see his grief was genuine. 'I beg you, please, help me! I do beg you! I need an urgent surgery, I urgently need thirty five hundred rubles! I will pray God for you all my life!'
He was catching my hand, literally. I broke free and said in perplexity, 'But what can I do if I have no more money?'
I was not telling a lie: at this moment I really forgot I had 100 dollars and who could expect me to give a hundred dollar note to a beggar? I turned round and walked on feeling something close to indignation, even. Why on earth was he so sure I had such a sum of money?!
I took only a few steps and suddenly heard a voice, very sharp and clear, but not with my ears: it spoke inside me. It said, 'So this is the way you love Me.' I froze with bewilderment, it seemed my hair stood on end. It was the first time I had felt such a thing. At the same time, the voice I heard was so dear, as if I had known it all my life. It was a very loving voice, the best one in the world. Immediately I remembered the words, 'My sheep hear My voice, and I know them, and they follow Me.' There was not a shadow of reproach or blame in this voice. It was as if one saw oneself in the mirror, left to judge for oneself what one looked like. And then I did remember the 100 dollars. I felt terribly ashamed and bitter. I felt ashamed because no one had blamed me, and bitter because I saw I was so completely incapable of doing any good and all my 'lofty feelings' were suitable only for the theatre, to entertain the spectators. And what a mendacious creature I was! Begging the Lord to give me an opportunity to serve Him and dodging this opportunity at once! And the worst is that I would have never understood it on my own!
I came back to the young man and gave him the money.
'Here's three thousand. But I have 500 more rubles at home. If you wait for me here, I'll come back and give you the money,' I said. I felt like a schoolgirl put to shame, caught lying.
The young man was taken aback; I saw it was hard for him to believe in the reality of what was happening. Then he carefully hid the banknote under his cuff and mumbled, 'No, no, there's no need to… this is enough… I can raise the sum… I have raised a little already…'
He looked up at me, and there was great gratitude in his eyes. 'Please tell me your name. I'll pray God for you all my life.'
I told him my name and asked for his name. I was going to pray for him, too. I still remember him. I hope the surgery went well and everything is okay with him. Anyway, I have never seen the man in that subway or elsewhere since then.
I can add that, although my financial situation was poor at the time, I never had cause to regret the hundred dollars. Moreover, very soon the financial situation in my family got much better, and a bit later even the housing problem got solved, which saved us a lot of money.
I knew the mob is active in the underground, and they place beggars there to ask for alms. So when I came home I prayed with all my heart that my money would be spent for a good cause, for treatment. There was nothing else I could do. The fact I have never seen this man again makes me think and hope he is healthy now and is not needy. And for myself I have drawn a conclusion that a sinner is so deaf, cruel and mendacious that, if God did not influence him or her and circumstances of his or her life, he or she would not be able to do anything good at all. My own experience has proved the words, 'Without Me ye can do nothing.'
One can think oneself responsible for one's sins and mistakes; they are one's own, no one else would claim them. But everything that is right, good and kind in one's life is God's mercy. God Himself takes care of us and sees to it that we acquire treasure in heaven, and we often appear to be too far from our calling, though we think that we are His.
Translated by Olga Lissenkova
Edited by Maureen E.