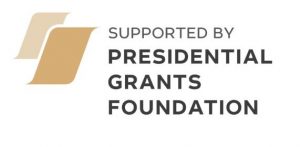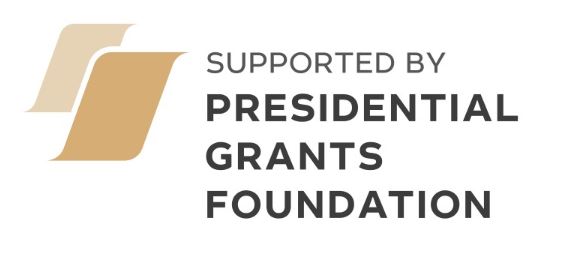 A patient is having a heart attack right at the cardiologist's appointment: should a doctor wait for an ambulance or take them to a hospital themselves? A pregnant woman has a severe lung damage, she wants to carry the pregnancy to term: a tuberculotherapist knows that this is risky, what should they do? The doctors told the Pravmir correspondent how they broke the rules for the sake of their patients without thinking about themselves.
The pregnancy was preserved: it was a risk
Tuberculotherapist, 23 years of experience:
I once took a very big risk and could have been held responsible.
In 2012, I worked in a TB dispensary. A 23-week pregnant woman had a very severe lung damage. We assumed different diagnoses. Her condition was getting worse.
When we talked about the prospects, I said that there were two options: to continue the pregnancy or terminate it. The first one was very risky for the mother with respiratory failure. If we terminated the pregnancy at that time, the child's chance of survival was negligible. I told them that I would accept any decision they made. The couple was very religious, they were Orthodox Christians, and they categorically refused to terminate the pregnancy.
The patient's father, whose actions were justified, tried to save his daughter in any way he could: he wrote appeals everywhere, from the Ministry of Health to Putin.
I took responsibility for the treatment then. At that very moment, I absolutely did not care about what would happen to me, because… How to explain this… I was on the family's side.
Despite many people trying to convince them otherwise, they chose not to terminate, but to prolong the pregnancy, and in the end, it turned out to be the right decision in the long run.
I regarded the lung damage as tuberculosis, and as it turned out later, I was wrong. But in the end, this allowed the woman to live for some time more. And most importantly, it made it possible to save the child: the pregnancy lasted another 3.5 weeks, and the girl was born viable.
Unfortunately, the mother was doomed. But my mistake with initial diagnosis, as well as an attempt to conduct a trial therapy for another disease, helped the girl to survive. This trial therapy helped preserve her lungs. When there is a threat of premature birth, women are given large doses of hormones, so that the baby's lungs, so to speak, open up. We performed this therapy because we suspected the woman had an autoimmune disease that required such treatment. This saved the newborn's lungs.
Masha is 8 years old now. Unfortunately, her mother died on the 10th day after giving birth, she had incurable lung cancer. I still keep in touch with this family.
The situation with this pregnant woman could have turned out quite differently. It was a risk, and I knew it. As a rule, this happens when there is no time to think, so you act largely based on your personal beliefs, which may be irrational. However, I have watched the family, and we are still close. In this situation, the fact that I talked to them played a huge role. I made every effort to ensure that everything happened as the patient wanted.
The problem is that there is a great contrast between doctors, medical staff in general, and patients in our country. I even see young doctors who are afraid that patients will complain about them. When doctors do something, they think about how not to get punished. Yet, the patient's interests should be more important than our own.
Reference note. 44% of doctors are ready to take a reasonable risk for their patient if an independent expert panel evaluates their actions, according to a survey on the Medvestnik portal. 16% have already taken a reasonable risk.
29% of doctors will not take a risk because they do not trust the system. 7% of the survey participants refuse to take risks, because they support clear regulations. 4% said that a doctor has no right to take risks because they must be sure of the result.
456 doctors of 43 specialties from 146 Russian cities took part in the survey.
I put a patient with a stroke in my car and took him to the hospital
Cardiologist, 23 years of experience:
As an epigraph, I will quote a well-known phrase in medical circles: "Standards are the protection of the patient from the genius of the doctor".
The more you work, the more you become convinced that if you want to do "what is best now", "what your intuition tells you", "what makes sense" in an unclear situation, you need to exhale… and do it right. No wonder they say that rules are written in blood. This is true not only for road traffic rules, but also for medicine.
I have been working as an outpatient cardiologist, a consultant cardiologist, for most of my life, so I do not have many acute, urgent situations that required an instant effective solution in my practice. Yes, when prescribing therapy, we often take risks, balancing between the expected effectiveness and possible side effects, but we do not always know the results of these risks: the patient stopped coming to appointments, what happened to them? Are they well and alive or… not?
I will tell you one simple, but very illustrative story, in which a young doctor, that is me, took a stupid and completely unjustified risk. By the way, I realized this only many years later.
As soon as I finished my residency, I got a part-time job in a quiet institutional clinic. One evening, a patient came to me with lingering chest pains and abnormal electrodiagram, which could be interpreted as a heart attack in the current situation (now we call it "acute coronary syndrome"). According to the rules, I had to call an ambulance team to the clinic, which would take the patient to the hospital. I think that this would have taken about an hour, and maybe even more (let me remind you that it happened a long time ago and there was no modern, well-established system for providing care to patients with myocardial infarction in design): it would take time for an ambulance to arrive, for them to receive my patient, obtain the permit to work with them, and take them to the hospital…
An important detail: the closest hospital that was linked with my clinic was right across the street, so being a diligent student and well remembering that "time is myocardium", in other words, "in case of a myocardial infarction, the time before the artery opens plays a decisive role in the prognosis", I decided not to waste time, put the patient in my car, and bring them to the hospital in two minutes on my own. So I did. And it all ended well. And I was very proud of myself…
Then I got older, saw many more variants of the course of myocardial infarction, and realized that the disease quite often gets complicated by life-threatening arrhythmias, from which patients suddenly die. I still dread to think what I would have done if the patient's condition had gotten dramatically worse during our short trip.
In conclusion, we must recall another popular wisdom: "A heroic act is always the result of someone's carelessness…"
I often do an emergency C-section instead of the planned one
Obstetrician-gynecologist, 23 years of experience:
A doctor can work formally: as they should, without taking a step aside. Or they can approach each patient more individually without violating the standards greatly.
For example, if a patient has indications for a caesarean section, it is easier for a doctor to do a planned surgery. They can also wait, for example, for the beginning of labor. Of course, this will be more difficult for the doctor, but many patients would like to give birth on their own, especially when the indications for the surgery are not absolute.
On the one hand, giving birth with a scar on uterus is not prohibited, that is, allowing a woman to give birth on her own after a previously undergone caesarean section is not against the standards. On the other hand, there may be negative consequences, for example, rupture of uterus. Many doctors do not want to take a risk and set up a planned C-section.
In my practice, there have been a lot of women who were giving birth after a previously undergone caesarean section or who were scheduled to have a caesarean section due to other indications, but they did not want it. They wanted to wait for the beginning of labor, for their water to break, for contractions. That is, they wanted to start giving birth on their own and then have an emergency c-section and not a planned one if necessary.
This is what I do, because my obstetric philosophy is to wait until the baby wants to be born so that they can participate in the birth.
Of course, I have to take additional risks for my patients sometimes. For it is one thing if I could just do a scheduled surgery in the daytime, when all doctors are in the clinic. However, I often have to run to the clinic at night for the patient to deliver a baby. And sometimes, it is still necessary to perform the surgery, but the emergency one: this is always more difficult for the doctor.
I choose to leave my comfort zone for my patients, because I understand that it is better so for them. Every child deserves to be born when they want it. Not when we impose a planned surgery on them, but when they declare in some way that they are ready to be born.
If something goes wrong, it will be an emergency situation, the responsibility will fall on me, and I am aware of it. However, my experience allows me to stop in time. If I understand that the situation is difficult and there is a serious risk for the patient or the child, then I schedule a caesarean surgery. That is not to say that I do not do it at all. I just do it far less often. When I make a decision, the benefits for my patient outweigh the risks for me personally.
We work for our patients and we must think about them first. You cannot constantly be afraid for yourself and think about what can go wrong: it is not right.
Translated by Julia Frolova