Bulgarian Orthodox Christians assembled Sunday morning at the St. Alexander Nevsky Cathedral in Sofia for a special Great Liturgy commemorating the centennary of the cathedral's construction.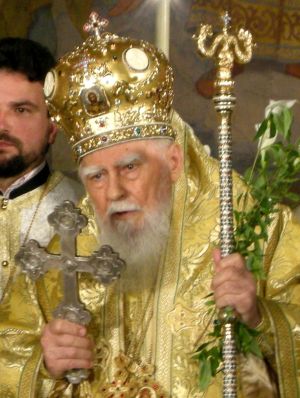 This marks the beginning of a three-day long feast by the Bulgarian Orthodox Church, celebrating not only the centennary, but also the 130th anniversary of St. Alexander Nevsky's first foundational stone and the 98th birthday of Patriarch Maxim.
Born October 29, 1914, Maxim was enthroned as head of the Bulgarian Orthodox Church in 1971, currently being the eldest head of an autocephalous Orthodox Church in history.
Patriarch Maxim's health has been unstable of late, and he is currently in hospital due to dizziness and instability, and believers will pray for him Sunday and Monday.
The St. Alexander Nevsky Cathedral, one of Sofia's key landmarks and the Bulgarian Patriarch's Cathedral, began to be constructed in 1882.
It was not completed until 1912, with its official opening delayed until 1924.
Late Saturday, a copy of the miraculous Dostoino Est (It Is Truly Meet) icon ofVirgin Mary from Mount Athos arrived at the cathedral on occasion of the festivities.
Source: Novinite.com