"He sees you when you're sleeping. He knows when you're awake. He knows when you've been bad or good, so be good for goodness sake" (From "Santa Claus is Coming to Town")
We'll be hearing it again and again and again from Thanksgiving until the blessed Christmas Day finally arrives. That banal and overworked jingle will be played in malls, markets, stores and beauty salons, so you'd better watch out. One phrase is intriguing: "So be good for goodness sake!"
"For goodness sake" is one among so many phrases left over from the days of gentility when cultured people were wary of saying what might be considered offensive to sensitive ears. The well bred, which elders among us know included anybody with a public or parochial school education and parents who monitored the way we spoke, understood the phrase: "Watch your tongue." We used expressions that meant something stronger, like "Darn" (D—n), "Gee whiz" (Jesus), "Heck" (Hell), "Doggone it," "Shucks," and for very old ladies, "Drat it." I'll leave the last three untranslated.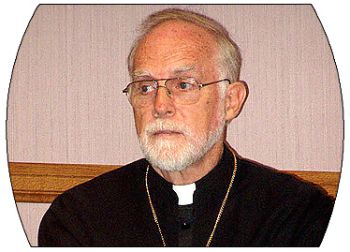 "For goodness sake" means or indicates "For God's sake." Many sensitive Christians like Orthodox Jews felt that one should never take the Lord's Name in vain, meaning not use it frivolously under any circumstances. Yet to be good for God's sake is a theological statement worth addressing. Of course it's used by many people who really don't think much about the meaning; they just blurt it out as a conventional phrase useful for emphasis. It's an expression of frustration or affirmation. Literally, however, it states the value of being good for the sake of the God Who created us along with all that exists. By being good we restore in some miniscule manner the basic value of creation. We affirm the Biblical story of creation: "And God saw that it was good," that phrase which ends the days of creation. "And behold, it was very good." "Amen!" to that.
Further, it has to do with the God Prov a spille gratis pa Betsson na!Etter at du har valgt din spilleverandor, sa utnytt muligheten til a more deg med gratis Casino spill ved a lage en profil og laste ned programvaren. within us. "So God created man in His own image" (Genesis 1:27). By our good deeds we prove that we are indeed made in God's image. In us is much that is good, and we express that goodness by our own words and actions. We show Him it was not a mistake to have created the world and us humans as the highlight of His works. After all that God did through the eons of creation, we come at the end like the last course of the meal, the delicious dessert. By being good we affirm the good work of the Father through the Son and the Holy Spirit. It was not wrong to create the human. Despite the great loss of lives, "Yes" to the flood in Noah's time, "Yes" to father Abraham's appeal to the angels who set out to destroy Sodom and Gomorrah. There are some, even a few worth saving in wicked cities. "No" to Jonah's impulsive attempt to flee from God's demand that he go and preach to the people of Ninevah. "Yes" to God's lesson to Jonah by using the broom tree to affirm His truth that Ninevites re worth saving (Jonah 4:6).
Yet to be good is not a simple thing to do. The trite jingle is for little children: "Better not shout, better not cry." Christ's demands are far more difficult: Loving your enemies, blessing those who curse you, doing good to those who abuse you—all are qualities that transcend goodness. They are virtues of the saints. The rewards don't come from Santa Claus or even St. Nicholas. They are gifts that are offered as the prize for a life in imitation of our Lord Jesus Christ Himself, presented in the Kingdom of Heaven after this lifetime is accomplished.
Source: Orthodox Church in America