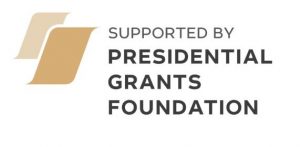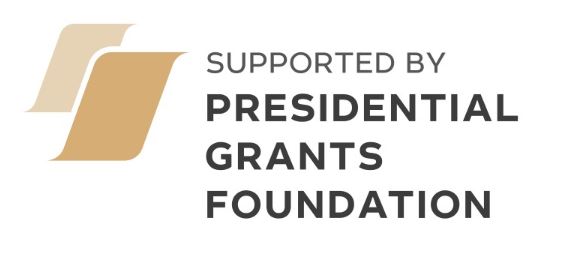 According to Federal State Statistics Service data, the number of unemployed in Russia has exceeded 4.5 million people. Lada Romanova, an HR-specialist with 18 years of experience in major Russian and international companies, a certified career couch working as per ICF standards, told Pravmir about how to behave correctly in an interview and what mistakes to avoid to get a job.
You have received an invitation to an interview. This is a good sign; it means you have prepared a professional resume and got people interested in you. But when preparing for an interview, it is important to remember some points.
Thus, here are the main mistakes that people make during an interview.
1. Relying on the chance
People often believe that a recruiter should figure out themselves what a great specialist with good experience and qualifications is in front of them. This is a big mistake.
A large number of candidates pass before the recruiters' eyes, and if the applicant does not help them, a lot will go unnoticed. That is why you need to prepare for an interview.
2. Saying bad things about your previous job
When you talk about your previous job, do not speak negatively about your former manager or colleagues, do not complain about life circumstances that did not allow you to get what you wanted.
Recruiters understand that if a person speaks so unfavorably about their former bosses now, then they will do the same with their company. Such people may not get hired despite the good experience they have.
 3. Playing someone else's role 
In interviews, people often want to appear better. But the best strategy is to be natural. Try to be yourself during an interview as much as possible. You can play someone else's role for some time, but if you get accepted into the company, you will have to remove this mask sooner or later, and this is a dead end.
4. Lying in an interview
Experienced recruiters expose the candidates very quickly. They will notice the lie.
If you left your previous job for some negative reason, do not try to lie. Most often, there is a variety of reasons, it is just that something might have been the last straw. And a person may guide themselves by this variety.
If you did not get a promotion unfoundedly and that was the reason for you leaving, you do not need to complain about your manager and berate them. This could sound a little different. For example, like this, "I took on additional responsibilities that allowed me to gain new experience. The team exceeded the planned results under my leadership. But, unfortunately, the structure of the company at the moment will not let me move to the new level that interests me. I would like to continue growing professionally, so I am looking for new opportunities".
5. «I cannot do it»
Many people find it easier to talk about their weaknesses rather than strengths. They describe what they do not know and cannot do in detail.
In an interview, it is better to turn off your internal critic and present your disadvantages as growth zones.
That is, do not focus on the "I do not know how, I have not tried it, I have no such experience". But focus on the "I am interested in this, this is my plan, my growth point". And then it is perceived completely differently.
The recruiter will appreciate that the candidate understands in which direction to develop and what steps need to be taken. As well as sees weaknesses and plans to fix them.
6. Taking sedatives before a meeting
Some people get worried so much that they take sedatives before an interview. They expect to feel better after taking a sedative. Yet, in the end, they get a delayed reaction. However, at the interview, it is important to respond quickly to the changing situation and complex questions.
7. «I have no questions»
It often happens that the applicants say, "I have no questions" when asked whether they want to ask something. This is not in favor of the candidate.
Prepare the list of questions that you would like to ask a recruiter in advance. For if you worry during the interview, you may not remember them.
Possible questions – how the position opened; if it is new, what main objectives need to be solved at this position; why the company opened a new position. If it is a replacement vacancy and someone left, you can ask why this happened.
You can also inquire about what opportunities there are in the company for development, training, and professional growth. Questions about registration, employment benefits, dress code, and the possibility of remote work will also be relevant.
This indicates that the candidate is interested in the company, in this position, that there is an understanding of what they want to achieve, what they want to learn and how they want to develop, what is important for them in their work.
It is inappropriate to ask about the tardiness tolerance, whether conflicts often occur in the company. Questions about the profession, responsibilities, and development opportunities specifically will be helpful.
How to prepare for an interview
Gather information about the company. Be sure to check out the website of the company that invited you. Look at the public information on the Internet, ask your acquaintances and friends. Try to get as much information about a potential employer as possible.
When choosing a company, it is important that you match with your company: you get chosen as well as you choose the company. Therefore, pay special attention to finding information about the corporate culture. Make a list of things that are close to you and mark the values that match.
It is very helpful to think and to be ready to answer the questions about your plans, both the short-term ones and the ones for some years to come. This will show the recruiter what is valuable and important for you in your work and life, and how much it coincides with the company's values.
Study the opening position in detail. Study the opening position and requirements to the candidate, their qualifications, experience, and education very thoroughly. If you can see that there are gaps, think about the answer, what can you compensate it with. For example, focus on some ability from a related area, which will allow you to quickly master the missing skills.
Prepare a speech about yourself. Recruiters often resort to the so-called biographical interview. A story about yourself is a very important point.
It should not take more than 3-4 minutes. Focus on your experience, achievements and think about how you can be useful to the company. For example, in expanding the network of clients or projects, speeding processes up, implementing some improvements or new standards etc. There should be specific details – money, deadlines, and figures.
Here's an advice – write this speech on paper beforehand and practice it in front of the mirror. As soon as you start saying what you have written out loud, you will notice inaccurate phrases, extra words, repetitions. As a result, you should feel that you like the speech and that you are really talking about yourself. As soon as you get this feeling, your speech is ready.
What else to pay attention to:
When you are invited to an interview, check whether there is a dress code in the company. Otherwise, you can get into a situation, where employees adhere to the specific style of clothing, but the applicant comes to an interview in shorts or with a large number of accessories. It would be inappropriate.

If the recruiter offers to choose a convenient time for the interview, let it be at 10-11 am. Recruiters have already entered the working rhythm, but are not yet tired of the large number of candidates.

Think about the sitting position you will be in during the interview. It must be comfortable for you. On the one hand, it should show your goodwill and confidence, and on the other hand, it should not be too laid-back. It happens that a person has seen somewhere a nice sitting position, they think that it is appropriate for an interview, but they feel uncomfortable in it. This will distract them, they will not be able to focus on questions, because they must keep this nice pose all the time.

Be sure to ask the recruiter for the company's address and how to get there. Use Internet-maps or navigator to plan your route and see how long it may take to get there. And always add 15-20 minutes in case of traffic jams or any difficulties on the road.

Prepare your documents in advance and put them in your bag. For example, to get an office pass, you need your id. In addition, you may need your diploma, certificates and resume for an interview – it is better to prepare all this in advance and not to forget to take them with you.

Set the alarm. Very often, candidates call the HR specialist saying that they overslept. Young people especially make this mistake.
You need to understand that a person may be super professional, an ideal candidate, but if they are late, their chances of getting the job greatly decrease.
After an interview, many candidates hesitate to ask when they should expect an answer. Here's a tip – after completing the interview, ask who you can write to if you have additional questions. It is better to immediately ask when you can get feedback. In this case, you will have the right to remind about yourself if the response is delayed.
Here's another optional, but preferable part of the plan: think of the reward for yourself after an interview. It can be your favorite cake, some small purchase or watching a TV series.
Regardless of the result, you have done a great job, gained valuable experience, and come a step or even a few steps closer to your goal. This helps, firstly, to reduce stress knowing that a pleasant event will happen in the near future, and secondly, you are supporting yourself. And this is a necessary skill of a modern person.
Translated by Julia Frolova