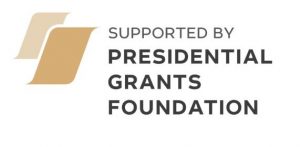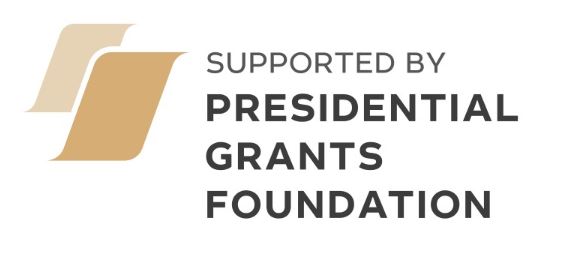 A 48-year-old resident of Yekaterinburg after suffering from COVID-19 developed a serious complication – Guillain-Barré syndrome. He was paralyzed and he could not breathe on his own. Several rehabilitation centers refused to treat him, believing that his case was hopeless. However, doctors at one of the clinics put him on his feet in a few months.

In the summer of 2020, Aleksey Fominykh contracted coronavirus. He did not have severe symptoms, he had high temperature only for a couple of days, his state of health was fairly good.
Due to the fact that he was in the risk group, because he has diabetes, the doctors insisted on his two-week hospitalization. After being discharged, Aleksey did not have any complaints about his health for several months, he felt well.
Everything changed dramatically last November. His muscles began to weaken, his back started to hurt, and he started to lose weight: he lost 33 kg very quickly.
"At first, my feet started to feel weak, then it went up the legs. In the end, I had to go to the toilet on all fours. I did not understand at all what was happening to me," Aleksey told "KP".
Due to the developed respiratory failure, the man was hospitalized in the hospital №23 in Yekaterinburg, he spent a long time on artificial ventilation.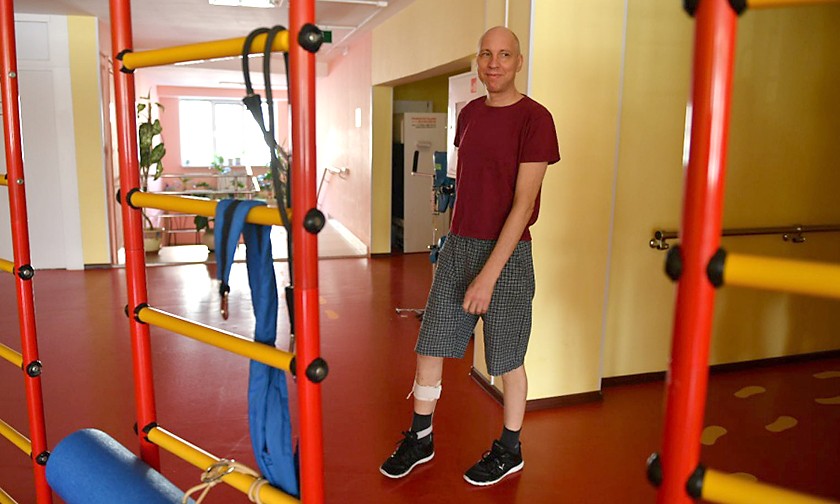 Photo: Artem Ustyuzhanin / e1.ru
Doctors diagnosed Aleksey with Guillain-Barré syndrome. The disease is quite rare, it causes the immune system to affect the nervous system, which leads to muscle weakness and loss of sensitivity. The syndrome develops after some infectious diseases, most often after Zika's disease, for Aleksey it turned out to be a complication after COVID-19.
Due to this illness, Aleksey was completely paralyzed. He needed rehabilitation, but several centers refused to treat him, because they believed that his case was hopeless.
He was finally accepted for treatment in one of the clinics in Yekaterinburg.
"This syndrome affects nerve fibers, muscle tissue, and the respiratory center. In [Aleksey's] case, vascular disorders occurred after coronavirus. With timely proper treatment and rehabilitation, such patients recover and return to work," explained Andrei Yarunin, head physician of the clinic.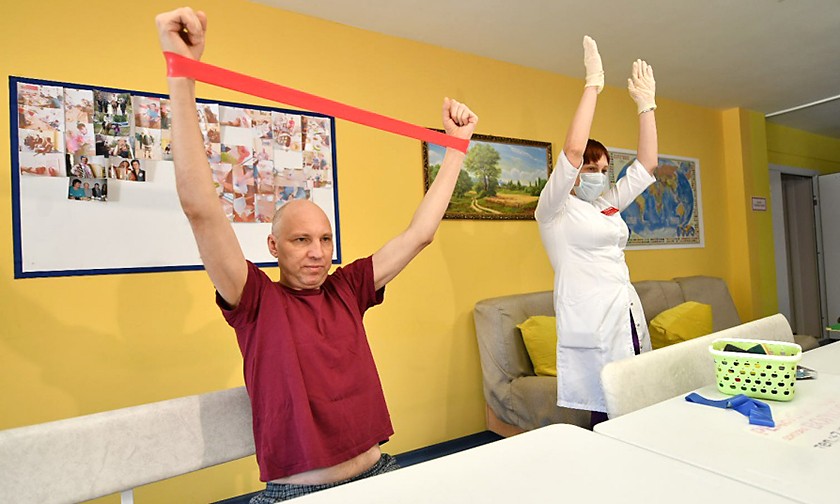 Photo: Artem Ustyuzhanin / e1.ru
The rehabilitation was supported by St. Catherine Foundation.
"I got there in a supine position. From my whole body, only my hands and part of my face moved," said Aleksey.
According to the head of the clinic, Irina Volkova, patients with such severe disabilities need about a year and a half to recover. But Aleksey was able to recover much faster.
"They said to me: "Don't take him to rehabilitation. It's hopeless," Irina Volkova told Yekaterinburg Online.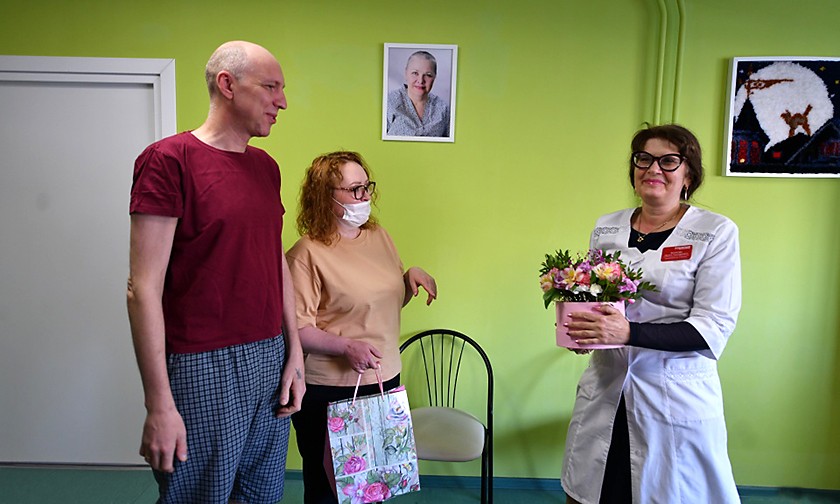 Photo: Artem Ustyuzhanin / e1.ru
One week passed after the start of the procedures and Aleksey began to roll over on the bed on his own and walk on all fours. A multidisciplinary team of doctors worked with him, the purpose of which was to put him on his feet – the patient had to learn to see again, walk, and take care of himself. Doctors carried out joint and breathing exercises, there were also classes with a psychologist.
After two months of rehabilitation, Aleksey gained 14 kilograms, regained independent breathing and got to his feet.
"It was incredible, like in the movies. They put me on my feet from the wheelchair and said: "Go, you can do this!" And I did," recalls Aleksey.
It is necessary to continue training, because he has not completely recovered yet, but Aleksey was discharged from the clinic and assures that he does not need help. He plans to start classes in the pool and go to work in a few weeks.