Archpriest Igor Pchelintsev follows in the footsteps of St. Mary of Egypt in the scorching desert beyond the Jordan where she struggled in asceticism.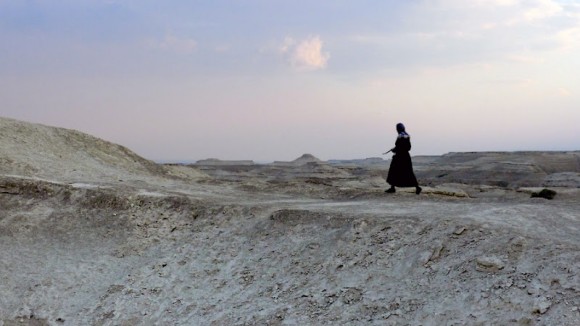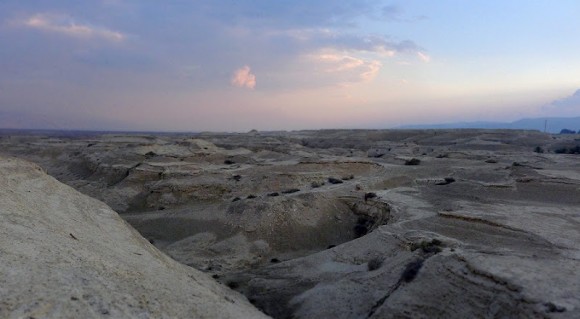 Don't be confused by the fact that there are areas of green – it's winter after all, the rainy season, and cold (so far 70-80 F; in winter it will get up to 140).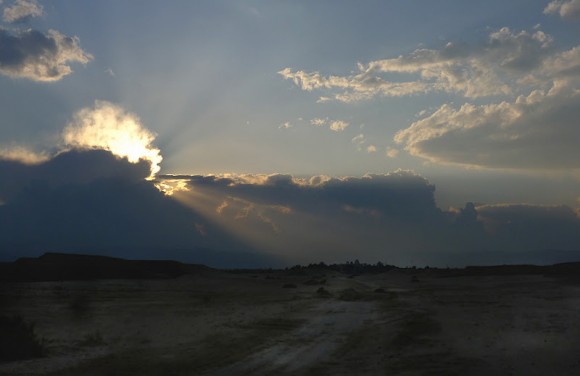 Sunset begins over Jericho and the Mount of Temptation.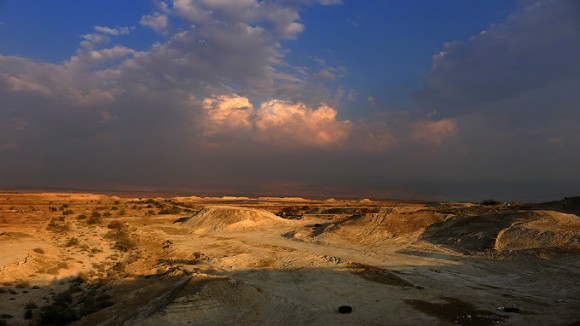 Evening begins in the desert. Somewhere ahead is the Jordan; a few miles straight ahead is the country of Jordan. Beneath us is the Jordanian desert; the most impressive book about these parts is The Spiritual Meadow by John Moschus.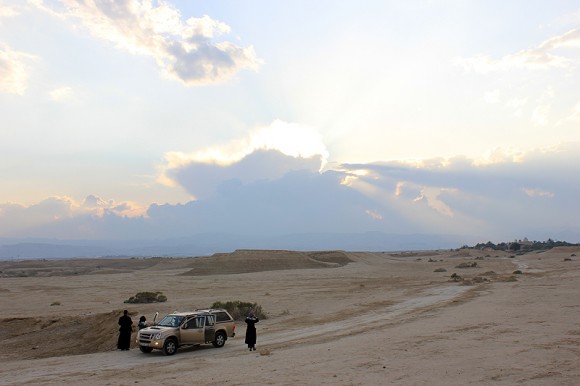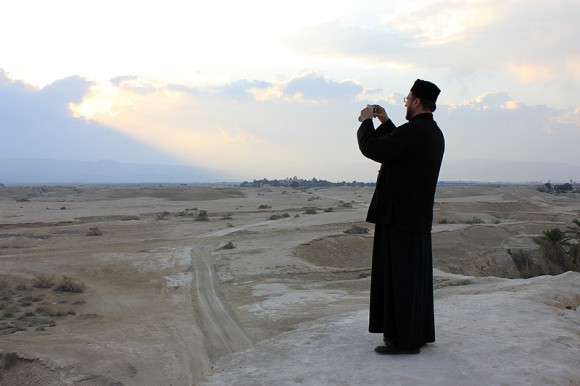 Photograph by A. Sukhov.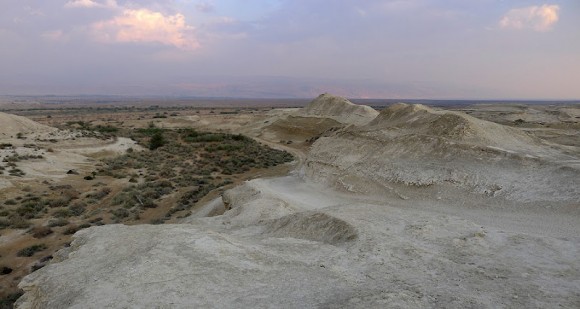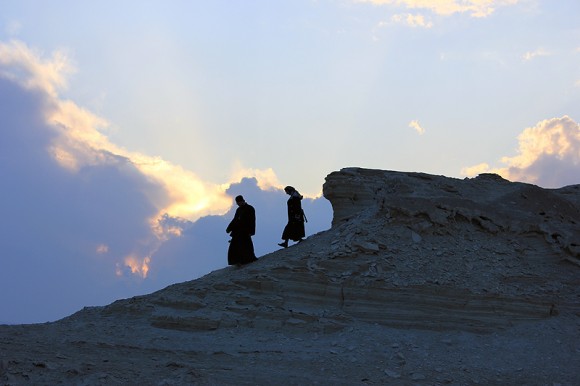 Photograph by A. Sukhov.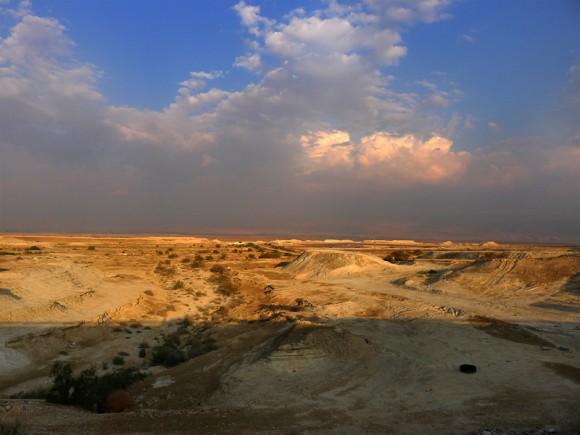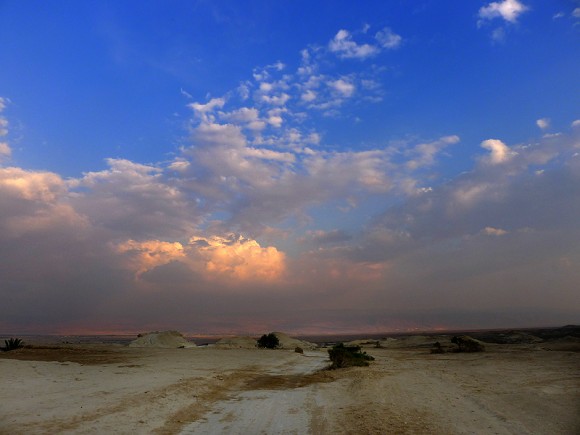 The road to the east.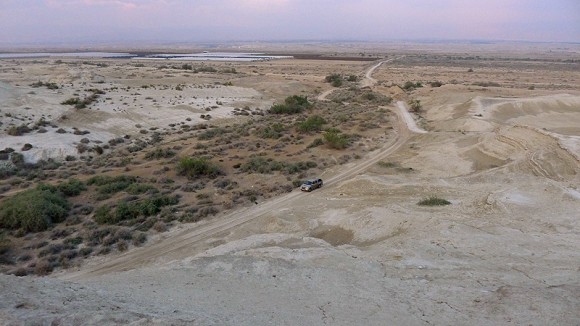 Here it is, with palms at an already parched stream.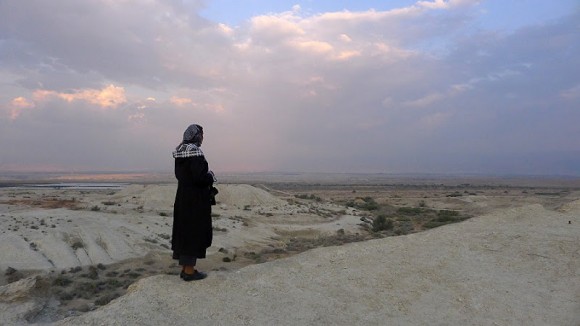 There, in front, is the place of St. Mary's ascetic struggles.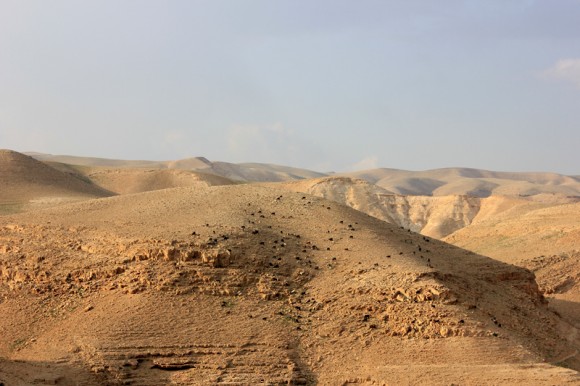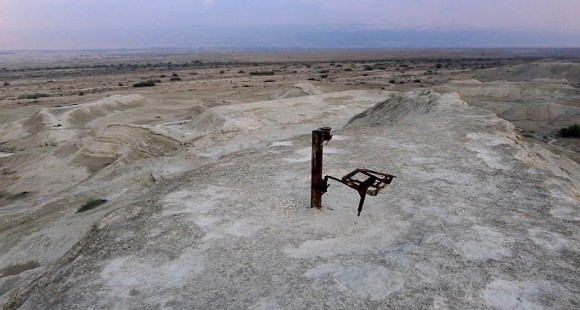 A former machine-gun point and fortification from the time of the Arab-Israeli wars.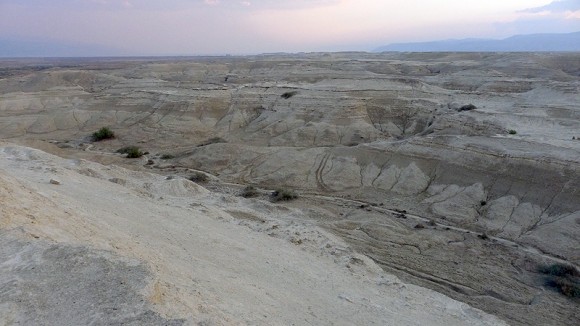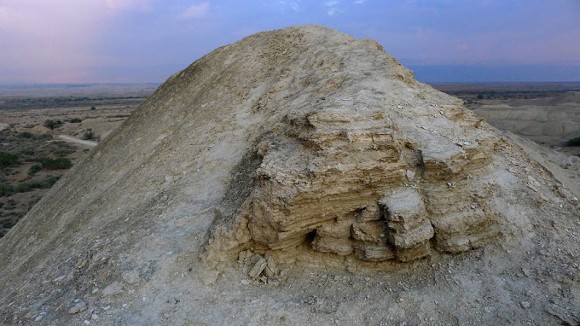 Since we drove through the mountains and hills of the Judean desert, here are a few views of a different texture: Wadi Qelt and the Monastery of St. George of Koziba. We stopped along the way to have a look at the twilight beauty of these magnificent places.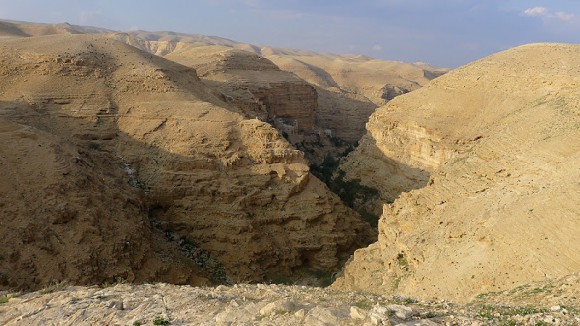 Bedouin sheep or goats on the mountain.