There's an old American folk song that goes, "Look down, look down that lonesome road, before you travel on. Look up, look up and seek your maker, 'fore Gabriel blows his horn." The lyrics are a warning and an exhortation to the traveler on the spiritual journey: consider the consequences of your current path, and find God before it's all over. In essence, the singer's message is simply a rephrasing of the preaching both of John the Baptist and Jesus Christ: "Repent, for the kingdom of heaven is at hand." (Matthew 3:2 and 4:17)
"Repent!" The word alone conjures up for many of us the image of a red-faced, finger-pointing, pulpit-thumping preacher, judging and condemning us to eternal punishment. In our culture, the call to repentance inspires guilt, fear, and even resentment. We imagine a repentant life to be a miserable existence devoid of the enjoyment, pleasure, laughter, lightness and freedom that should be the hallmark of every Christian.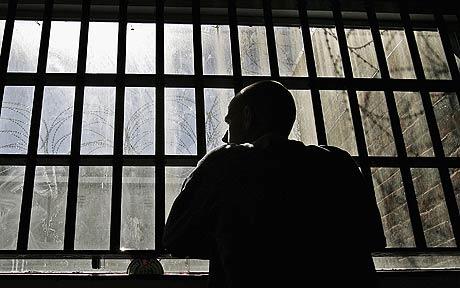 I would like to explore a radically different vision of repentance, one that I believe is truer to authentic Christianity. What does Jesus really mean when He calls us to 'repent,' and what should repentance look like in our daily lives?
The original Greek word for 'repent' is 'metanoia,' which literally means 'I change my mind.' The word, however, implies more than just switching points of view. Contained within 'metanoia' is the sense of an active change to one's way of life. If before you devoted all of your mental and physical energy and efforts walking in one direction, now you do an 'about face' and started to walking in the opposite direction, with the same determination.
Far from being a passive emotional state of guilt and shame, genuine repentance is a primarily about action. While feeling sorry for one's sins has a part to play in 'metanoia,' this feeling acts primarily as a catalyst for changed behaviour. We are not supposed to merely feel repentant as much we are to do repentance. In our contemporary culture, the phrase "I turned my life around" comes closest to capturing the true meaning of 'metanoia.'
Why should we turn our lives around? Because, Jesus says, "the Kingdom of heaven is at hand." The song I quoted at the beginning seems to suggest that He means, "Before it's too late," but we shouldn't read a threat when no such threat exists. In saying, "the Kingdom of God is at hand," Jesus is simply declaring that in Himself "God is at hand," meaning that we can touch God, hold him, encounter Him, and know Him. When Jesus says, "Repent for the Kingdom of God is at hand," He is in effect meaning, "Turn around because I am here."
How does this understanding of repentance affect our lives? Imagine, if you will, an old-fashioned jailhouse made of bricks, and a single window with bars. Now imagine a miserable-looking prisoner standing at the window, gripping the bars. Now, do some mental magic on your picture: make the walls behind the prisoner disappear, so that all that remains of the jail cell are the single wall that he can see, and the window with bars.
You and I know that the prisoner is free, but he is so fixated on his imprisonment that he can't see that his prison has vanished! Why doesn't he turn around and discover his freedom? Perhaps his misery is all that he knows and he cannot imagine any other life. Perhaps he is afraid of life beyond his prison; the bars have become a source of comfort for him. Perhaps those bars give him a sense of control, which he enjoys. Whatever the case may be, the prisoner continues to wallow in the grey and lonely condition to which he has become accustomed.
My point is, each one of us is that prisoner, locked in a prison of self-destructive attitudes and actions that we ourselves allow to continue. So locked are we in this self-made prison, that we cannot see that in the coming of His Son Jesus Christ, God has torn down the walls and smashed the bars that held us captive to sin and death.
Our responsibility—our only responsibility—is to repent, which comes down to this: let go of the prison bars and turn our lives around to embrace the freedom that God offers us. We can continue clutching miserably at those old bars, locked away in our private darkness, or we can simply walk away into the light of the eternal Sun that never sets. We can keep on staring down that lonesome road, or we can turn, look up and seek our Maker, who is even now at hand, waiting with arms outspread to embrace us with His boundless love.
Source: Saint Aidan Orthodox Church website (Archdiocese of Canada, OCA)