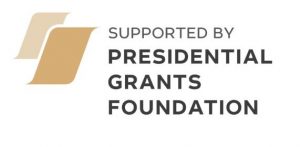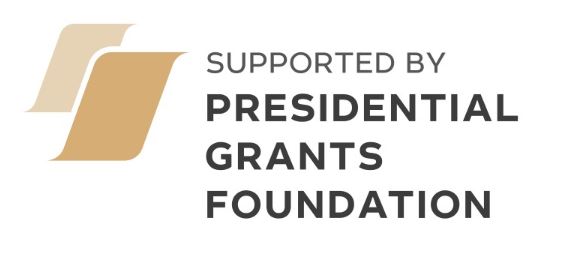 A social and economic situation of a district is relevant to schools in remote villages. People gradually leave villages and fewer children become first graders every year. How do teachers cope with double rates and what do they have to spend their salaries on, do the conditions in wooden schools meet the standards and why do many people believe that village schools provide poor education? Pravmir spoke with village teachers before the Teachers' Day.
"A librarian, music teacher, and school counsellor: that's all me"
Mariana, with 3 years of teaching, from Tyumen region:
— My family moved from a city to this village three years ago: we were tired of the hectic lifestyle and noisy neighbors, and we wanted to have our own cozy place. We have three children, so we were looking for a place where there was a good school nearby. The children quickly got used to it, and I, as a mother, became involved in the life of their classes. Apparently, the school headmaster and methodologist noticed how active I was even then.
I worked in statistics at that time, I was fine with my job, in general. But a year after we moved, I was offered a job as a school librarian. So, I stayed here. Today I must embody many functions: I am a librarian, a music teacher, a handicraft teacher, a teacher of additional education, and a form teacher. At the same time, I am learning to be a special education teacher: we have three children with health limitations, one of them needs a program for children with severe intellectual incapacities.
In addition, our school does not have a counsellor, and I also deal with the corresponding queries. There may be dysfunctional families and children that may be on the intraschool monitoring list.
I am like a family member for such students: I need to know 24/7 where they are, what is happening with them, what they have eaten today, and generally, I need to be aware of their physical and mental state.
To do this, I visit their homes and work with them together with a juvenile liaison officer, psychologists, and basic school counsellors.
For example, one boy has been on the monitoring list since the third grade. He and his older friends started to collect iron for recycling. Of course, he did not do it out of a good life. His mother raises three children alone, of course, she does not have enough money, and she was treated for alcohol addiction. Anyways. That group of friends broke into someone else's house and stole iron. As a result, both the family and the student got on every type of monitoring lists. There are many such stories…
Of course, I have a huge workload, and in addition to lessons, I should also conduct consultations and extracurricular activities. Being a form teacher takes a huge amount of time and effort. But I believe that the salary is decent for the village. Moreover, we have a district coefficient premium, and expenses for communal services are compensated.
I work at a nine-grade school: tenth and eleventh graders have to go to a neighboring village that is a few kilometers away. We have 118 students at the moment. The school is a three-story brick building. The most important thing is that it is provided with modern equipment. Each classroom has a computer, a TV set, and interactive whiteboards. We have a huge computer lab. In general, we keep up with the times and even try to get ahead of them.
A teacher is a respected person in our village. People know you not only as a teacher, but also as a neighbor, as the mother of a classmate. Therefore, the relationships are closer and friendlier with both children and parents. Our children are wonderful, very curious, they cannot sit still for a long time, so we do thirty-three things at once during the lesson. We participate in various competitions, sing, and dance. We try to have time for everything. The most important thing for me is the ability to connect with children, parents, and school administration. When children from your class run to you during every break and share some news, experiences, ask you for advice, that is when you begin to understand why you chose this profession and whether you are ready to go with it through life.
"I print all visual aids myself"
Zoya, with 14 years of teaching, Republic of Komi:
— I graduated the institute and went to work as a math teacher far from my home, in an urban-type settlement near Ukhta, where I was given a single-room apartment. The school is large, I was given three classes to teach (25 students each), one of them was a remedial class. I worked there for several years, then I gave birth to a child and returned to my mother in the village. One of the teachers just retired at home, at school where I studied myself. The headmaster, who was my form teacher, offered to work while I was on maternity leave, and to continue working after it. I cannot say "no" by nature, so I agreed. I have been teaching here since 2010.
Our school is more than forty years old. The building was built of timber and is gradually falling into disrepair. Classes now have a maximum of nine people, a minimum of two. Of course, I wish there were more students, but the village is unpromising, young people leave for big cities, so senior classes get closed due to the lack of children. There are 55 students and 20 teachers in total.
There are deficiencies in school procurement. We switched from wooden boards to interactive ones literally five years ago, we replaced old desks with modern ones a year ago. We have only four serviceable projectors, so we need to share them among the colleagues. First of all, I would update all the technical facilities at school. I personally have three printers at home: they are necessary to print didactic materials and visual aids for children.
We have gone through the coronavirus epidemic, like everyone else, remotely. It was very difficult, because some families, including those with many children, do not have computers. Now we are recalling the last quarter of the last school year…
We had to prepare eleventh graders for Unified State Exams, and we conducted consultations at our own risk and peril. The quarantine showed that children cannot cope without a teacher.
You cannot get tired of lessons: after all, it is communication! The children at our school are friendly, so there is no class where you would not like to go to teach. In general, I enjoy working at school, and I still communicate with all the graduates. Those who enter universities ask for help with advanced math, they come to school for New Year's holidays and Farewell Bell days.
"Rural teachers are considered slackers"
Tatyana, with 27 years of teaching, Smolensk region:
— After graduation, I was allocated to work at my home school: it is a small school, and a teacher conducts a lesson for different classes at the same time. Yet, there were more students in classes earlier, but now we only have eight students and six teachers.
The school building is old, wooden, my mother studied here, and she is already 80 years old! We heat the school with a masonry heater in winter. We installed plumbing and toilets about two or three years ago: so from this point of view, the school conditions meet the Sanitary Rules and Regulations, even small schools in remote villages were brought to the proper level.
A village teacher has to cover many expenses with the money from their own salary, which, by the way, is not so great. The rate of a teacher with the highest category is a little over 16 thousand rubles. I live in a city, which is 20 kilometers away from school, and every morning I get there by myself. No one has ever compensated gas expenses. We use our own money to pay for advanced training courses and purchase visual aids. If a child has at least some spark, you want them to participate in online competitions, for example, but we do this at our own expenses as well.
It is not easy working with children either. Firstly, there are very few of them. I teach elementary school students and I can say that keeping the interest of a single child for 45 minutes is as difficult as doing that for the whole group, because such a lesson requires special preparation and planning. Secondly, children development level is very low. The village is very small, it does not have a single kindergarten, and parents rarely work with their children at home. One of the main problems in rural areas is the lack of speech therapists, psychologists, speech pathologists who could help those who grow up in dysfunctional families. Children have serious speech defects; children with health limitations especially need such specialists.
I have an autistic boy in my class. This is my first case, I had to go through refresher training courses to work with him, but real-life situations are still absolutely unpredictable! I had to adjust depending on the child's behavior and mood… It is difficult for him to shift to another type of activity often, so a planned lesson may not take place at all. Yet, despite, this, he is already good at reading and writing.
I had to buy additional literature before, but now the Internet helps with that: you can always prepare interesting aids at home in the evening.
By the way, regarding equipment and material procurement: our school has only one laptop and one computer.
Of course, different things happened during the distance learning: village lost the Internet connection and classes sometimes turned into waiting for the child to appear on the screen again. Not to mention that some do not have any equipment at all.
Many friends believe that teaching in rural areas is easy. The status of an urban teacher in the eyes of others is higher than that of a rural one, regardless of how they work. The belief that nothing is taught in a village school is a myth. Our children, like city students, enter colleges and universities and get decent jobs in life. We have graduates who graduated universities in Moscow, Kaliningrad, and Smolensk. So hearing phrases that we are doing nothing hurts a lot. Despite the difficulties, we do not lose heart, love our profession, and try our best, for every child should receive a quality education, no matter where they were born: in Moscow or an unknown village with a population of fifty people.
"The best of the worst work at school"
Natalya, with 2 years of teaching, Novgorod region: 
— I am native of our village. At first, I worked in communal services for many years. When they collapsed, I had to find a new job, and this is a problem in the village. I chose a profession based on what would be in demand even if the population significantly decreases over time (the population is about 1200-1300 people now). I decided to go to university to be an elementary school teacher at the age of 35. I have four children myself, so my mentoring skills are fine. Frankly, I thought of going to kindergarten at first, but there were no vacancies, but the school had one vacancy spot, all the more, I sometimes taught math there as a replacement teacher. I was given the first graders to teach. I really like the fact that I can pay a lot of attention to each child in the classroom.
But who stays in the village? Someone does not have money to move to another place, others cannot move because of health or bad habits… Roads here are terrible, medicine is too: the nearest maternity hospital is more than a hundred kilometers away. It is difficult for both young and old, so mostly dysfunctional families live in remote settlements. Now, more than 50% of school students are children with health limitations.
We have neither professional speech therapists, nor psychologists: no one comes to the village, and funding is poor. I received 19 thousand rubles, together with a premium of 43% of the salary, as a young specialist immediately after graduation. An hour of teaching costs 137 rubles. But, just to clarify: to conduct a 40-minute lesson, I need about an hour of preparation, and I spend about the same amount of time to check homework and analyze the results. Almost three hours in total. The workload was reallocated among the colleagues this year: two teachers retired, one teacher got a job at school closer to their home. I took math, algebra and geometry, to teach, and now I work 45 classroom hours a week, which makes it two pay rates. Work takes a lot of time; my family went by the wayside. I am thankful to my family and friends for supporting me!
We realized that not everyone has a computer at home during the pandemic. Some families are happy to have push-button phones… Children brought notebooks to my mailbox, I checked them and put them back. There were also problems with Internet connection. Let's say that four or five out of fourteen children were constantly online, two children were periodically thrown out of the conference. Yet, we organized calls, used messengers, social networks, and an electronic diary. Children sometimes went to their neighbors, who had a computer at home, even though this was against the quarantine regulations.
As they say in our village, the best of the worst work at school. You can sometimes hear parents say that schools employ people from the streets to teach. For some reason, they are not confident in teachers, they do not understand the workload that falls on teachers' shoulders… Yet, the quarantine changed everything, mothers and fathers felt what it is like to be in our shoes.
"Children love hugging me!"
Antonina, with 15 years of teaching, Republic of Karelia: 
— I work in Karelia, in the northernmost region on the border with Finland. I have been a social counsellor for more than fifteen years, and I really like this profession! The school is warm and so is our entire village, the school is well-equipped. It is large in capacity, but since the timber industry enterprise, which was the largest local employer, was closed, people began to leave the village… Now there are 200 children studying here with 14-20 students per class.
The primary benefit of working in a rural school is the average occupancy rate, a child is addressed by a teacher during the lesson more often. However, like city teachers, we spend a lot of time on various reports and other paperwork.
Living in a village, we know everything about the child: their family, financial situation, and so on. Of course, there are dysfunctional families, but there are not many of them, and we work with them. Not a single student is on the monitoring list at the juvenile delinquents' department! The school has a lot of extracurricular activities, and many clubs are open. For example, I have been running a "I am a volunteer" club for more than ten years. Of course, now, it is difficult to organize school-wide events under the pandemic conditions, but we conduct them for individual classes. Our school is also proud of the museum that the children created by themselves, they conduct excursions there.
The children are very friendly. I remember how we together with children held a charity fair and a concert during the year of volunteering. A grandmother came up to me after that and said, "My granddaughter is very sorry that she is only a first grader and you accept volunteers starting from the fifth grade". I decided to take her as a volunteer as an exception. Now there are several such children. They feed the birds in the feeders that we hang outside the school in the winter, as it is very important… Of course, there have been ridiculous situations.
When a ninth grader was reprimanded just the other day, he jokingly asked, "The school is our second home, so why do you, teachers, command in it?"
I am very happy with my work in the village. It is nice when you go to school and everyone greets you by your full name: senior students wave at you, small children run up to you and start hugging you. You feel like you are needed!
Translated by Julia Frolova