In compliance with an agreement between Archbishop Justinian of Elista and Kalmykia, authorized by His Holiness Patriarch Kirill of Moscow and All Russia, and the Catholic Primate of Mexico, Archbishop Norberto Rivera Carrera of Mexico City, the 17th century Catholic Church of the Conception of the Virgin Mary was handed over for the free temporary use to the Russian Orthodox Church's parish of the Protecting Veil of the Mother of God. The agreement was reached during a meeting of Metropolitan Hilarion of Volokolamsk, chairman of the Moscow Patriarchate's Department for External Church Relations, with the Catholic Primate of Mexico in January 2014.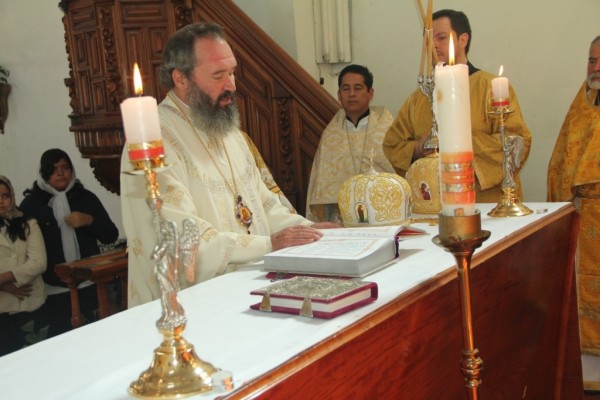 On 27 July 2014, Archbishop Justinian and Archbishop Alejo of Mexico City and All Mexico (Orthodox Church in America) celebrated the first Liturgy in the church.
Among those present at the service was Rev. Eduardo Losano, dean of the Catholic diocese of Mexico City's central area, rector of the Catholic seminary in Mexico City.
After the Liturgy, Archbishop Justinian greeted Fr. Eduardo and on behalf of the Russian-speaking Orthodox community expressed his gratitude to the Primate of Mexico for his help in establishing the Moscow Patriarchate's parish in the centre of the capital of Mexico.