Source: Orthodox America
God hath put in their hearts to fulfill His will. (Rev. 17:17)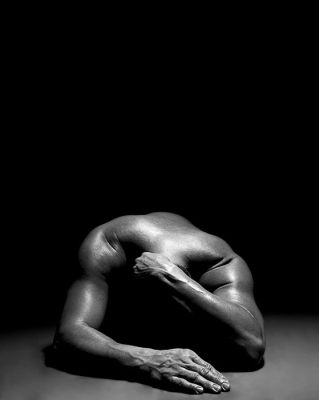 How often do we hear someone say, "Well, take it easy," or "Don't work too hard." We have grown accustomed to the idea that life should be easy, that we have every right to enjoy ourselves, ironically, it is this pervasive attitude of 'taking it easy' that creates such difficulties for us as Christians. The American way is "the good life." Christ, however, has called us to the narrow path.
"Take up thy cross and follow Me," the Saviour commands. He also tells us, "In this world ye shall have tribulation…" and "the servant is not greater than his Master. If they persecute Me, they will persecute you." How many times we have heard these words from the Gospel. And yet, we prefer to grumble when things don't go our way. We seek compliments and recognition. We spend our life creating a comfortable niche for ourselves and resent the intrusion of others. We try to isolate ourselves from pain and sorrow. Even spiritually, we would sooner sleep than think about struggling for the Kingdom of Heaven and taking it by force as it must be. And where does our complacency show most of all? In our attitude towards our neighbor. How little we care to exert ourselves for the sake of someone else. But how else do we expect to show our love for Christ?
We have no excuse. The Gospel states very clearly the two commandments on which "hang all the law and the prophets" (Matt. 22:40). Here we read: "Thou shalt love thy neighbor as thyself." Many times we simply throw up our hands: "I admit that I don't love God or my neighbor as I should. That's just the way it is, and until love comes into my heart, I can't do anything about it," As if love were bestowed as an automatic virtue. We must try to reverse this attitude. Even without any feeling of love, let us make an effort to reach out to our neighbor, to make even a small gesture of concern. If we struggle to take this first step, we shall, with God's help, gradually grow in love.
If we wish to please the Lord, our efforts must always be made for His sake–and not because we hope others will think well of us or return us a favor. St. Seraphim of Sarov teaches that we benefit from good deeds only if they are done in the name of the Lord. We should know that of ourselves we can do nothing good. We are all sinners and have no good in us apart from God. We have, therefore, no reason to be proud of ourselves when we do accomplish something good. In the Gospel we read: "When ye shall have done all those things which are commanded you, say, We are unprofitable servants, we have done that which was our duty to do" (Luke 17:10). By clinging to the Lord, and by listening to what the Church, the priest and the Gospel teaches, we can avoid many fails into pride.
Here again we are surrounded by a worldly attitude: pride is considered to be a virtue. How many have said, "You should be proud of yourself!" If we wish to follow the narrow path, however, we must constantly struggle against pride, for the Holy Fathers teach that pride is at the root of all sin. Through pride we lose sight of the fact that the Lord created the whole universe; He gave us life and sustains it. Without Him we are but dust and ashes. We forget this. We look at nature and do not glorify its Creator. We rejoice not in the Lord, but in ourselves.
The narrow way is difficult, and it can be very lonely. Nevertheless, we can find consolation in knowing that Christ has gone before us. Even His closest disciples abandoned Him in His time of need; they fell asleep when He asked them to keep vigil and pray with Him in the Garden of Gethsemane; they fled when He was crucified. And in the agony of the last hour, Christ cried out: "My God, My God, why hast Thou forsaken Me?" (Mark 15:3l) Truly, Christ suffered alone. If we earnestly wish to follow Him, we all must be willing to walk this narrow path. There will be times of loneliness, but however we feel, we should take courage in knowing that our guardian angel and the Lord will always be with us, as He promised.
At times we may feel that the way is impossibly narrow, that the Lord is demanding too much from us. Here we have only to look at the example of Job in the Old Testament. By the Lord's allowance, the Evil One stripped Job bare of everything: his possessions, his family, his reputation, his health. After enduring all of this, Job did not curse or complain, but in longsuffering and patience he preserved his soul, saying, "The Lord gives and the Lord takes away; blessed be the name of the Lord.' For such an attitude, the Lord restored to Job his earthly wealth and crowned him with eternal glory. The Old Testament gives us another example of unmurmuring acceptance of God's will in Abraham' readiness to sacrifice his beloved son Isaac. What God did not require of men, He did Himself in the sacrifice of His Only-begotten Son. Thus, we can tread the narrow path more easily, knowing that Christ has "borne our griefs and carried our sorrows" (Is, 53:4).
The Lord is working His will with each of us. If we are going through hard times now. we must follow the path a little farther, a little higher, for there awaits us tile outstretched hand of God to help us along our way. He is only waiting for us to make that extra effort, that extra step to seize the Kingdom of Heaven, for this Kingdom , just needs be taken by force. As difficult as this may, seem, it is not impossible, for the Kingdom of Heaven lies within our own hearts. We can be overcome by ail manner of difficulties, we can be persecuted and experience great trials, and yet within our hearts we can possess that great treasure, that peace that passes all understanding, which is obtained by following Christ's narrow path.
May we not be fainthearted. May we resolve to struggle just a little harder. Then, putting all our trust in the Lord, acknowledging the Theotokos as our mother and Jesus Christ as our Saviour, we shall, with the help of the Church and the Holy Mysteries, persevere in our spiritual journey and find at last the peace and rest which we all long for deep in our hearts.
Kursk Icon Hermitage, Mahopac. NY