The day after Hurricane Florence delivered a major blow to the Carolinas on Friday, September 14, 2018—the Great Feast of the Elevation of the Cross—Priest Peter Robichau was finally able to make his way to Saint Basil Church here to make an initial damage assessment of the parish's temple and property.
"Thankfully, there was no structural damage or flooding to the church, and all of the holy objects remained safe inside, despite some localized flooding on our property," Father Peter reported.  "Downed trees missed the church, and a major task ahead of us will be to repair our fences and remove damaged trees.  Our newly renovated rectory, which I could not access due to flood waters, seems to have been spared significant, if any, damage, although we have no power and the roads are unsafe for travel."
Out of necessity, weekend services had to be cancelled, leaving Father Peter and his flock to anticipate and navigate ongoing storm force winds, multiple high tide cycles of 10 foot storm surge, wind damage and flooding.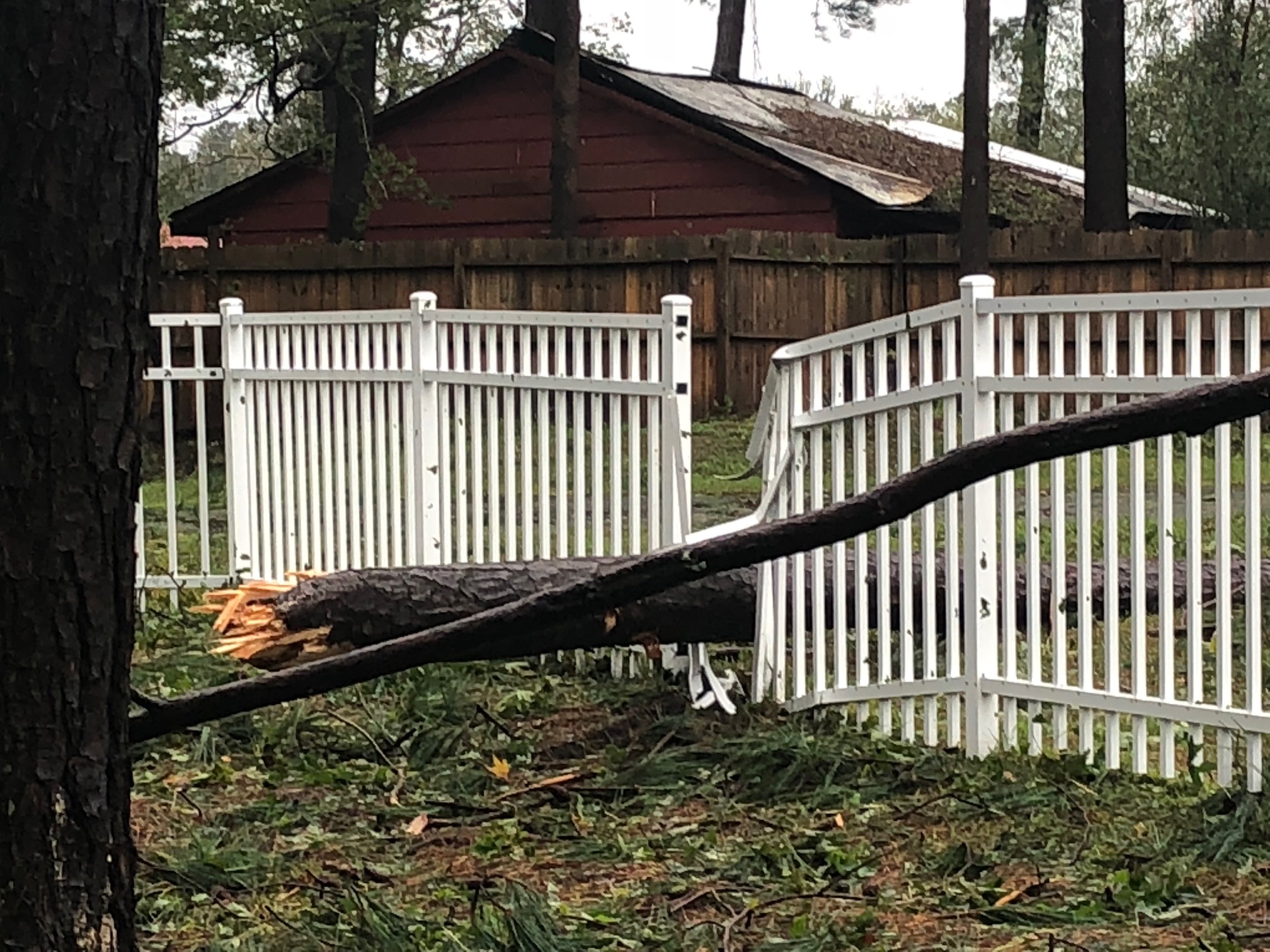 "Soon after Florence made landfall, we began to receive reports from parishioners of major uninsured losses, lost wages and tremendous hardship—and the 'worst' hasn't even started, according to disaster response officials," Father Peter explained.  "And right now, due to major highway closures with no way in or out of Wilmington, evacuees will be forced to wait a considerable time before returning, relief workers' arrivals will be delayed, and deliveries of essentials such as food, water and fuel will be limited for some time.  This will be a months-long recovery."
Archpriest Marcus Burch, Chancellor of the Orthodox Church in America's Diocese of the South, reported that he had not been apprised of any other OCA parishes or missions in the Carolinas that had been similarly impacted, adding that the slow-moving storm had been somewhat isolated to southeast North Carolina.  He had no reports of damage or related problems from communities in South Carolina as of Sunday, September 15, although at the time of this writing consideration was being given to evacuating Fayetteville, home of the OCA's Saint Nicholas Mission.
"Father Andrew Cannon, our Assistant Priest, has done a great job keeping in touch with residents who stayed, and reports indicate that everyone is safe," Father Peter continued.  "At present, I am directing offers of assistance toward International Orthodox Christian Charities [IOCC], and we will inform IOCC of any parishioner needs or will address those needs directly with volunteers from within our own community."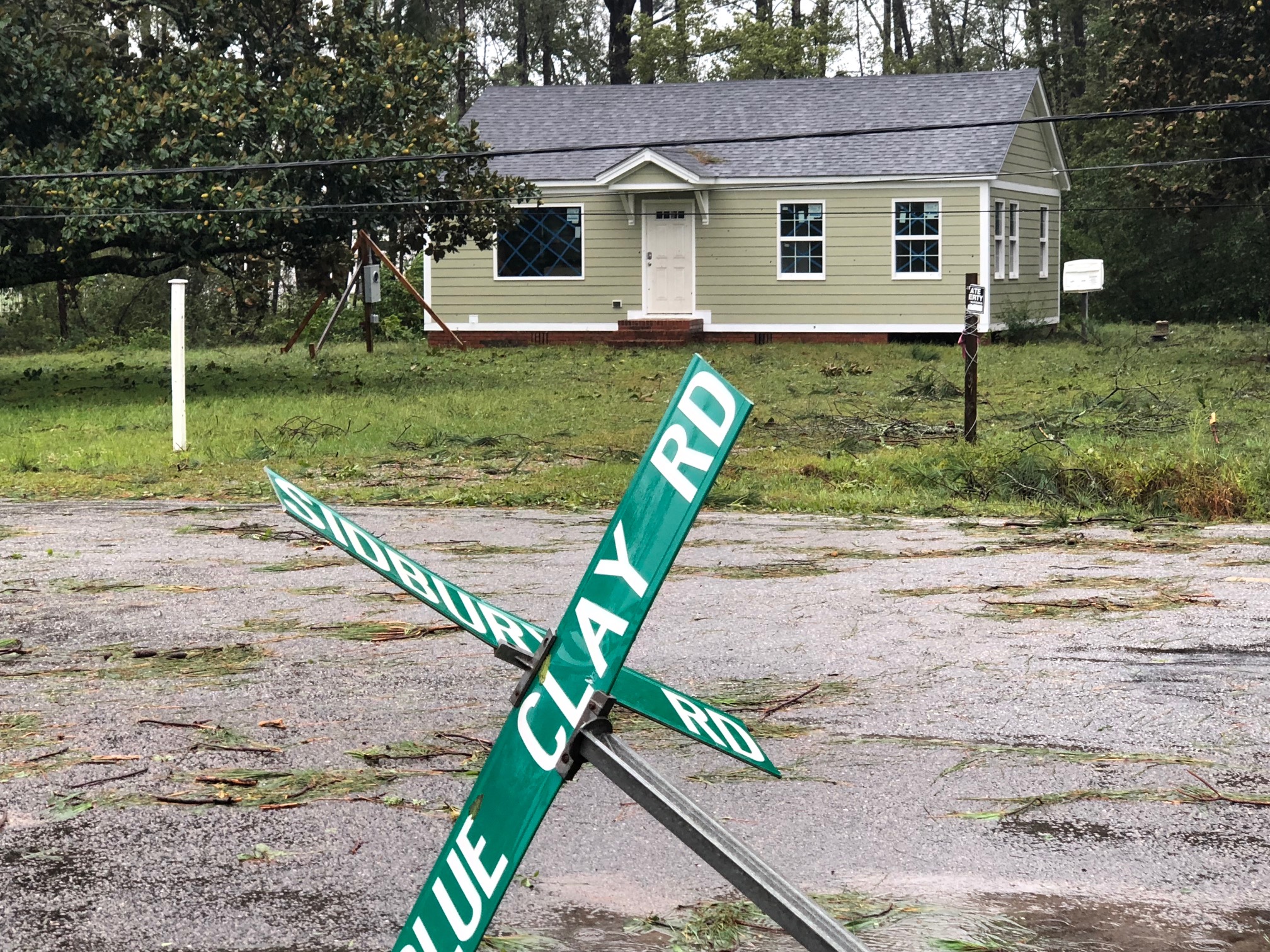 As reported earlier, IOCC has already set in motion emergency response protocols.  Volunteers interested in helping IOCC with clean-up efforts may register online.
"We have established a GoFundMe page with funds earmarked to go directly to parishioners in need of assistance," Father Peter added.  "Our parish is not in a position to offer such assistance in any meaningful way right now, and most of our parishioners have evacuated at considerable expense, lost wages and uncertainty about what lies ahead.  We will assist not only our own parishioners, but neighbors and 'the least of these' who come to us for help."  Donations also may be sent directly to Saint Basil Church Hurricane Relief Fund, 4601 Blue Clay Road, Castle Hayne, NC 28429.