The protesters are reading Our Father and other prayers, making the sign of the Cross, and holding posters that say 'Bills 4511 and 4128 are state persecution of the Ukrainian Orthodox Church' and 'God is with us'.
There are over 1,000 believers and clergymen on the square.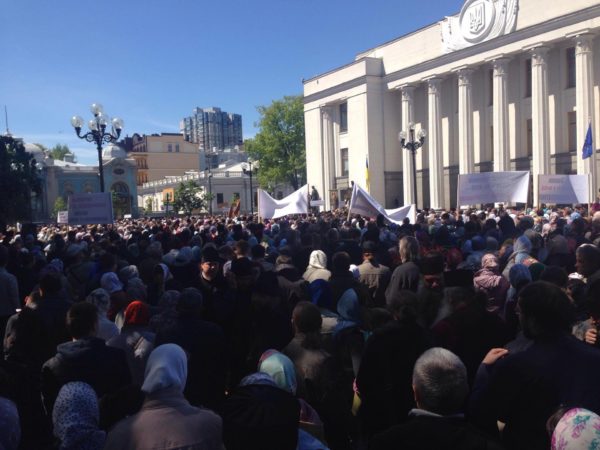 Bishop Kliment of Irpen, the head of the Synodal Information Department of the Ukrainian Orthodox Church, said on 112 television that 300,000 signatures had already been collected in support for an address to the parliamentary majority to call on them not to vote for the anti-church bills. Security has been somewhat tightened at the parliament building, no order violations have taken place.
The Verkhovnaya Rada website says Bills №4511 and №4128 are on the agenda of the Thursday parliamentary session.