Introduction
There are many good and faithful people in the church. As a priest, I'm often blessed by the presence of such people. In fact, their faith inspires me to take my faith more seriously.
But one thing I've noticed over the years is that when thinking about faithfulness to God, Christ, or the church, people often confuse quantity over quality. It's a big distinction! In the end, though, I believe Scripture defines faith in terms of quality.
Quantity
The quantity argument goes like this:
"Father, I'm a good member. I've been here for 30 years!"

"Father, this is the church I was baptized in when I was a baby!"

"Father, I've given money to the church for years!" (Note, giving money doesn't necessary mean "tithe"!)
Many of these people are well-intentioned. Many of them may also be doing a lot to forward the vision of the church – the Great Commission – but the problem is how they emphasize membership.
They emphasize how long they've been around.
It's an argument of quantity.
A club works this way – prizes for having been a member for 40 years! Maybe even a gold watch.
But this isn't how church membership works.
I believe that Christ emphasized membership in terms of quality
Thief On Cross?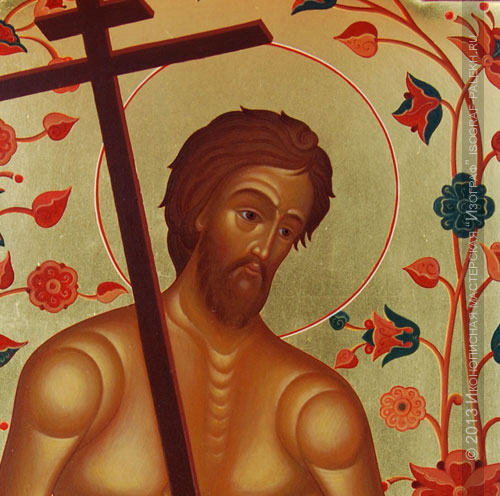 The first example I want to point to is the thief who died on a cross next to Christ's.
"One of the criminals who were hanged railed at him, saying, "Are you not the Christ? Save yourself and us!" But the other rebuked him, saying, "Do you not fear God, since you are under the same sentence of condemnation? And we indeed justly; for we are receiving the due reward of our deeds; but this man has done nothing wrong." And he said, "Jesus, remember me when you come into your kingdom." And he said to him, "Truly, I say to you, today you will be with me in Paradise."" (Luke 23:39-43 RSV)
Clearly, time was of the essence.
If membership was a matter of "years of service," the thief was in trouble. At most, he would only make it a few hours.
But this wasn't what Christ was looking for.
Instead, it was the thief's repentance that counted. He realized that his death on the cross was deserved.
"For the wages of sin is death…" (Romans 6:23 RSV)
His realization and confession of his sins was one of quality. It was this insight that led him to turn to Christ and ask for salvation.
"…but the free gift of God is eternal life in Christ Jesus our Lord." (Romans 6:23 RSV)
The Publican and Pharisee?

Another proof that Christ wants a quality Christian over a quantity one comes from a well-known example to all Orthodox Christians.
It's the story of the two men who enter the temple to pray.
"Two men went up into the temple to pray, one a Pharisee and the other a tax collector. The Pharisee stood and prayed thus with himself, 'God, I thank thee that I am not like other men, extortioners, unjust, adulterers, or even like this tax collector. I fast twice a week, I give tithes of all that I get.' But the tax collector, standing far off, would not even lift up his eyes to heaven, but beat his breast, saying, 'God, be merciful to me a sinner!' I tell you, this man went down to his house justified rather than the other; for every one who exalts himself will be humbled, but he who humbles himself will be exalted." (Luke 18:10-14 RSV)
The Pharisee has a good argument for quantity. He'd been a "good" Jew his whole life.
In many ways, he's like the Christian who tells me they're "good to go" because they were once baptized Orthodox, or that they have been members all their lives.
However, Christ says this man didn't leave justified. Instead, the tax-collector did.
Why?
Because his prayer was one of quality.
He realized, like the thief on the cross, that he was in need of God's mercy. He acknowledged his shortcomings and pleaded with God. He didn't point to the membership roles.
The thief went to be with Christ in paradise and the tax-collector left justified.
The Theotokos?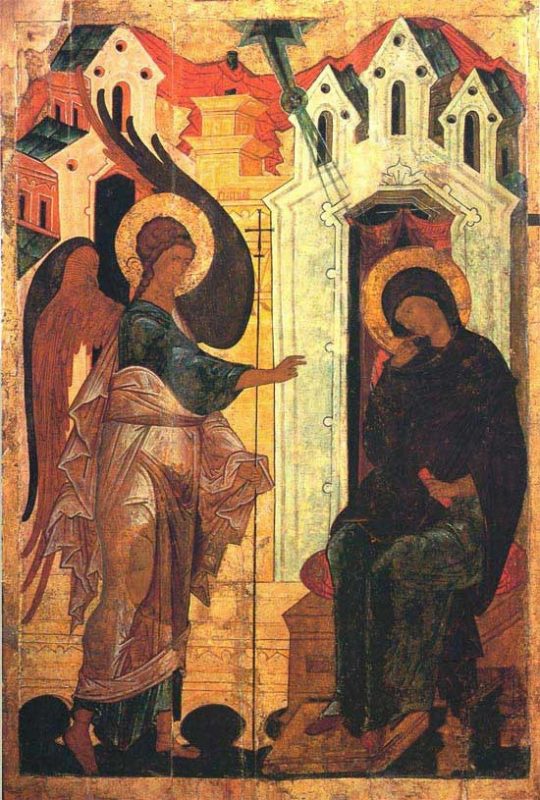 The next example I want to point to is the Mother of God, whose birth we just celebrated.
The actual story of her birth isn't recorded in the Bible, but there is a long genealogy.
The one in Luke is a recounting of the Theotokos' the ancestors. By all accounts, she can make a good argument for being a "good Jew." After all, her ancestry goes straight back o Adam and Eve!
But scripture doesn't give her story in terms of quantity.
"In the sixth month the angel Gabriel was sent from God to a city of Galilee named Nazareth, to a virgin betrothed to a man whose name was Joseph, …and the virgin's name was Mary. And he came to her and said, "Hail, O favored one, the Lord is with you!" … And the angel said to her, "Do not be afraid, Mary, for you have found favor with God. … And Mary said, "Behold, I am the handmaid of the Lord; let it be to me according to your word." And the angel departed from her." (Luke 1:26-28, 30, 38 RSV)
There's no mention of how long she had been faithful; rather, Gabriel says she has found favor with God.
When the newly pregnant Mary goes to see her cousin Elizabeth, who is pregnant with St. John the Baptist, Elizabeth says,
"Blessed are you among women, and blessed is the fruit of your womb! … And blessed is she whobelieved that there would be a fulfillment of what was spoken to her from the Lord." (Luke 1:42, 45 RSV)
Belief…that's the key word here.
The thief believed he could be in paradise with Christ. The tax-collector believed that God would have mercy on him. And St. Mary believed that God would do as he said and use her to save all humanity.
Belief and faith are words of quality, not quantity.
Matthew 25?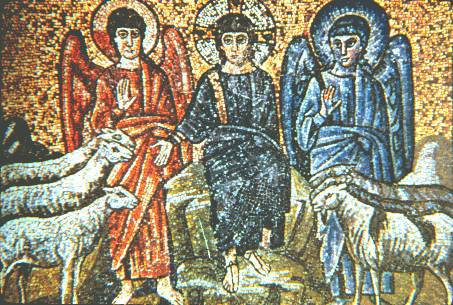 In Matthew 25, when Jesus is separating the sheep from the goats, he isn't concerned about membership rolls.
Instead, he wants to know if they have welcomed the stranger, clothed the naked, and visited those who were sick or in prison.
In other words, he wants to know if your Christian walk was one of quality, not quantity.
Did you act like a Christian or did you treat your Christianity as if it was a club membership?
Good News
In the "game" of salvation quality, not quantity, is what counts, and there's good news!
If the thief on the cross or the tax-collector has taught us anything, it's that it's never too late!
In other words, repenting of your sins in order to live a life of quality is always an option.
As St. John Chrysostom says,
"Even if anyone has arrived at the eleventh hour, let them not fear on account of tardiness. For the Master is gracious and receives the last even as the first; He gives rest to him that comes at the eleventh hour, just as to him who has labored from the first. He has mercy upon the last and cares for the first; to the one He gives, and to the other He is gracious. He both honors the work and praises the intention. Enter all of you, therefore, into the joy of our Lord, and, whether first or last, receive your reward."