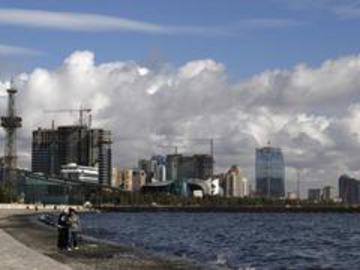 In Azerbaijan, religious communities have equal rights, the primate of the Russian Orthodox Church has said.
"In the conditions of a real danger of pseudo extremism, legal system limits the external influence on the religious organizations that prevents propagation of potentially dangerous radical ideas," he said.
"Baku and the Azerbaijani Diocese of the Russian Orthodox Church supports the traditionally friendly relations with the Caucasus Muslims Office, and the European Community of Mountain Jews, and the Catholic community," he said further, noting that between the Church and the government there is a constructive cooperation.
One sign of it  His Holiness Patriarch Kirill called the Order of President Ilham Aliyev on granting an area to the church adjacent to the Cathedral of the Holy Myrrh-bearers in Baku for the construction of the diocesan religious and cultural centre.
Source: News.Az