"This is the first time we can come to this city as pilgrims," Federation Council member Dmitry Sablin told Interfax on Monday.
He is a member of the Russian parliamentary delegation, which also consists of State Duma deputies Alexander Yushchenko and Sergey Gavrilov.
The parliamentarians visited the Thekla Monastery, which had been damaged and desecrated by the terrorists.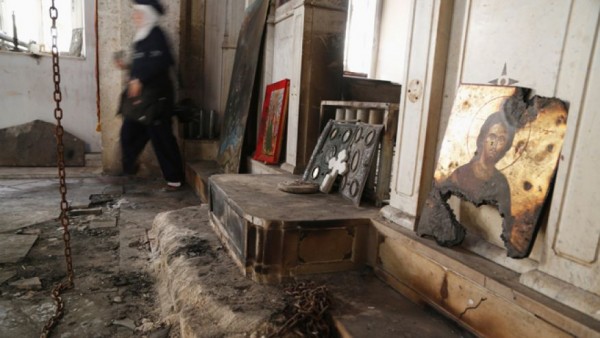 "It is hard to describe what we have seen here. The holy places are destroyed, and the churches are burned by fires. A fire was deliberately started at the place where St. Thecla's remains cherished by Christians worldwide were held in the St. Thekla Monastery. All this is happening in the 21st century," Sablin said.
"The Maaloula mayor and the monastery heads told us they would like Russian President Vladimir Putin to visit Maaloula very much," he said.
He added that everyone they had met on Monday expressed their profound gratitude to the Russian army, the Russian people and, personally, President Putin.
Maaloula Mayor Joseph Saadah told reporters that residents were coming back to the city after the truce had been reached in the region thanks to the efforts of Russian politicians and the Russian army. About 45% of local residents have returned home and are trying to repair their dwellings, the mayor said. Maaloula was liberated from the terrorists two years ago, on April 11, 2014.