"Many people who are in power in modern world politics are indifferent to the fate of millions of people, the fate of the Christian presence in places where Christianity began, where our religion spread first, where all its holy books were formed and the foundations of its centuries-old holy traditions were laid," the priest said at a roundtable meeting in Moscow on Tuesday.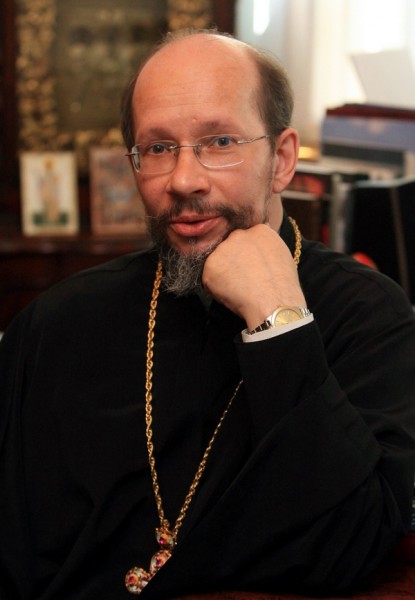 The priest believes Christian presence in the Middle East can disappear in the foreseeable future. "There are Christians in Syria and Iraq who say they will stay there until the end, but many people have to leave to save their children and loved ones," the priest said, recalling that half a million Christians have already left Syria. "The Christian presence in Iraq has decreased dramatically, and the situation in Libya is even worse," he said.
The priest said these events may be a result of deliberate efforts made by influential forces in world politics, who bear a large amount of responsibility for the events happening in the Middle East, the Western countries, which have consistently supported and continue supporting the representatives of radical Islam and radical groups who have begun a religious war in the Middle East.
"I think from the point of these people we are talking about a by-product of the achievement of political goals that are important on a global scale," the priest said, reiterating that "in this regard, the fact that Russia is increasingly confidently assuming a historical role of defender of Christians in the East is certainly inspiring."
Head of the Synodal Information Department Vladimir Legoyda agreed that "there is clear fundamental indifference, which is linked to other goals pursued by politicians."
"However, that's not the main reason. If you look at the Western media landscape, the problem of persecution and suffering of Christians is no present there at all, you get the feeling that the media platform has been cleansed," he said.
Legoyda said Christians' rights are being violated in the modern world in general, not just in the Middle East.
"Christianophobia is now a reality, a social reality, a socio-political reality, which is present in many European countries," he said.