It has been kept at a local church since. The participants of the religious procession will carry the replica of the miraculous icon throughout Russia. Several miracles have already occurred following a heartfelt prayer before the replica.
The All-Russian religious procession was organized by the Volzhsky Military Cossacks Society with the blessing of His Holiness, Patriarch Kirill, of Moscow and All Russia. It has been visiting inhabited localities in the Volga region for over one year. Virtually every day the procession comes to yet another church – Service of Intercession, Akathist, and an overnight stay. The participants bring the icon to every inhabited locality where there is a church.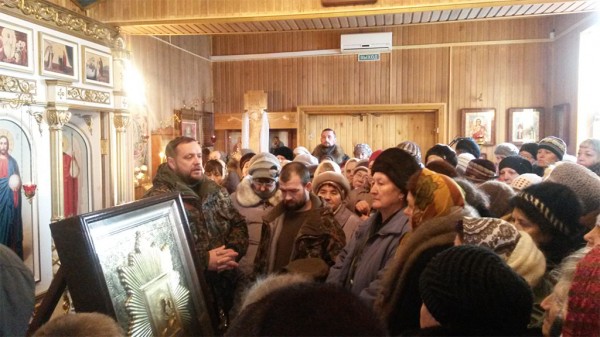 The Nizhny Novgorod metropolia's website has reported that the Tashla replica has already been to the Gorodets and Lyskovo dioceses in the Nizhny Novgorod region. The participants of the religious procession will cross the territory of the dioceses of Nizhny Novgorod and Vyksa this month. After that, they will have the Christmas holiday.