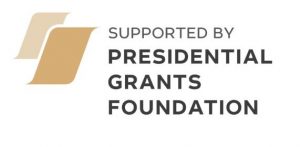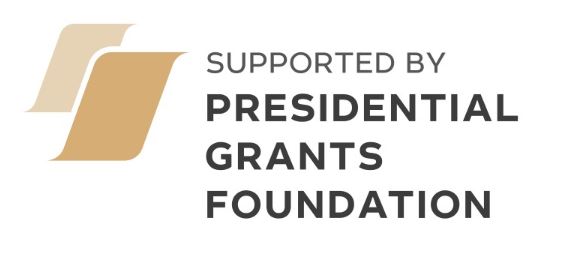 The Federal Service for the Oversight of Consumer Protection and Welfare (Rospotrebnadzor) has set new requirements for schools, including mandatory temperature measurement at the school entrance and different times for lessons and breaks to start for each class. Parents, teachers, and doctors shared their opinions about the new school reality with Pravmir.
Schools can simply close
The Rospotrebnadzor rules are impossible, according to Mikhail Bogdanov, Chairman of St. Petersburg "Parent Committee".
— The main issues related to the Rospotrebnadzor requirements to school openings are about reducing the contact of children at school with each other:
There should be separate rooms for each class.

Different streams of students should not overlap in the cafeteria.

Children should come to lessons at different times.
The implementation of all this is rather dubious. For in real life, it is almost impossible to monitor the compliance with all these new rules.
If you set different arrival times for each class, no one will be able to control that children arrive on this schedule. There will be a lot of students, who overslept – those, who really overslept and who lied about oversleeping. Parents would start to resent the fact that children need to be at school an hour before the start of classes.
The second difficulty is related to the inconsistent lesson schedule since it is technologically impossible to make up. There is a limited number of teachers at schools. If a subject teacher teaches a lesson for one class, they cannot start a lesson for another class at the same time. In any case, class breaks will be time-defined. Therefore, most schools cannot organize an inconsistent lesson schedule.
The third problem is class breaks. On the one hand, it is necessary to ventilate and disinfect class rooms and, thus, to let children out of class rooms, and on the other hand, it is required that they do not interact with other classes during class breaks. Yet, it is unclear how to organize this, who will control that each class stands in their own groups in the hallway.
These requirements were written by people, who did not think how they would be implemented in reality.
In fact, under the conditions of a modern school, these requirements are impossible to meet.
Full compliance with them will lead to school closures. That is, it creates the risk that if a school cannot meet the Rospotrebnadzor requirements, it will be closed, and children will be learning online again.
This is the most undesirable outcome, which will cause discontent among parents and will lead to a strong social upheaval.
The new rules are inconvenient for everybody
To meet all the requirements, there should be twice as many schools and teachers, according to Vsevolod Luhovitsky, a co-chairman of the interregional trade union of education workers "Teacher".
— I think that schools will definitely open. Based on the actual orders and instructions given by the regional education departments, I can see that everyone clearly understands that it is impossible to meet every single Rospotrebnadzor requirement. To achieve this, we need twice as many schools and teachers.
There will probably be situations, when some of the controlling authorities will specifically want to find fault with particular schools. However, this will probably only indicate that there are existing complaints about the school and its headmaster, and thereby the authorities decide to deal with all the problems at once.
I hope there will be few such cases. For any outcomes, such as schools not opening or, as they say, the educational process "spreading" inexplicably throughout the whole day, are certainly bad for everyone: both for children and their parents. This is obviously inconvenient for teachers. I hope they will not agree to sit at school from morning to night for the same salary. This contradicts the acts on the regulation of working hours.
Of course, there will be headmasters, and maybe even regional managers, who would want to fulfill everything verbatim. However, I hope there will not be a lot of them, and people would weigh up the pros and cons. On the one hand, they may get a reprimand from their superiors. On the other hand, they can disrupt the start of the school year and the normal educational process. Of course, everyone will proceed based on their school capabilities.
Some things will obviously be fulfilled. For example, temperature measurement at the school entrance. But I hope there will be no drastic changes in the schedule and in the daily routine.
Obviously, anything can happen. However, the mass return to learning online is fraught with serious consequences.
Both parents and teachers perceive the past experience of distance learning as purely negative.
There may be individual cases, such as outbreaks in individual schools, settlements, or, possibly, regions. But I cannot imagine a mass return of schools to distance learning.
I think, within the first few school weeks, acceptable solutions for educational process optimization, would be found, and they will satisfy both Rospotrebnadzor and schools, parents and teachers, and the process will come back to normal again.
Masks will help if everyone wears them
The Rospotrebnadzor requirements are only a partial solution, according to Vladimir Yagodkin, a pediatrician.
— I strongly doubt that the Rospotrebnadzor requirements will benefit the general infectious environment. It is basically a partial solution. The goal is obvious – to create small groups of students so that they carry infections among themselves. Yet, these children will inevitably interact with others in the hallways, touch the same objects, a teacher would go from class to class and spread the infection if it appears in the school.
This will inevitably happen. Therefore, class breaks at different times and constantly having the entire class in the same room is not a way out of a situation.
As for wearing masks, it makes sense only if all children in the class put them on and if everyone always practices all hygiene standards, that is, they should regularly change masks, and that should be monitored by the school nurse.
The school scenario for the next month is as follows. The children will meet in the classroom, they have rested, they have a good immune system, which will last for half a month, maybe a little more. Then they will start to get sick. They will get ARVI, but there may be coronavirus infection cases.
At the moment, Rospotrebnadzor considers any respiratory infection to be a COVID case a priori. Yet, if this continues this way, if each ARVI case would be considered a coronavirus case followed by a class quarantine, then entire schools would be quarantined, and they would return to online schooling.
Based on the existing orders of the Ministry of Health and Rospotrebnadzor, if nothing changes, the probability that many schools will switch to distance learning is very high.
Translated by Julia Frolova