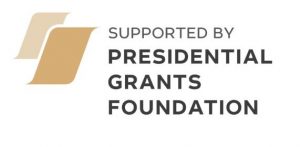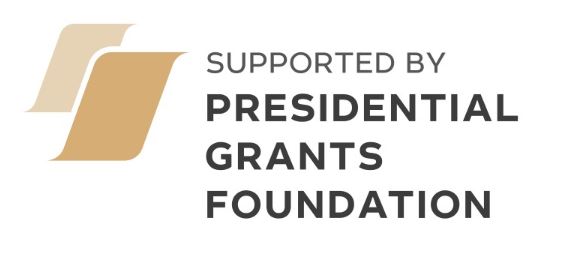 Before the New Year, one child in an orphanage receives an average of 12 kilograms of sweets on the holiday. They also get dozens of toys and even expensive gadgets. Children do not appreciate these gifts from strangers: they break them, throw them away, fight for it with each other… And they immediately forget adults, whom they saw only once in their lives. Why is it a bad idea to spontaneously bring gifts to an orphanage and what does one need to do to really help children?
Everyone who wants to bring gifts to children from an orphanage should first of all think about whether he or she is doing it for themselves or for the child, said Svetlana Stroganova, a foster mother and head of a foster families club of the 'Arithmetic of Good' Fund.
"Most often they go to orphanages that are located near large cities. Children there, as a rule, are spoiled by the fact that before the holidays they are given a lot of gifts, they are used to receiving them and do not know how to appreciate them.
Naturally, gifts should be given to all children, including those who live in orphanages. The question here is that people who give gifts do not always understand what, to whom and how they give.
The point is that on New Year's Eve everyone wants to please children, but is this really help? No, this is not help. The gifts will delight the child, but, most likely, for a very short time. When there are a lot of gifts at once, they are not appreciated. Toys get broken and thrown away. If these are some kind of expensive gifts, the children can sell them or exchange them for something, and the elder children can take them away from the younger ones.
This requires more thoughtful work, a meaningful approach. It is important that an orphanage does not turn into a "petting zoo". A person came, gave a gift, took a picture with the child, and later posted this photo, which received a lot of likes and general approval.
But let's be honest, this is not help. Is there any benefit to children? Not necessarily. They receive some small amount of joy in the present moment, but globally it will not help the child in his/her life.
In addition, all children in orphanages are traumatized, because they have been betrayed many times. And these "disposable" adults, who will appear once a year, cuddle them, take pictures and disappear are not very good for the future life of the children. After that, it is difficult for children to establish close, trusting relationships. Because they have a constant series of such alternating adults, and not one adult, who would actually care about this particular child.
Every person who now wants to give a gift to an orphan should think about what they are doing and why. Do they want to do something pleasant for themselves and be a benefactor for a while, or do they want to really help someone?
How to Help Children:
Contact a fund that deals with orphans and find out what programs there are in which you can participate.

Sign up for donations to one of the funds that systematically deals with helping orphanages, and transfer money on a regular basis. This will help pay for the work of speech therapists, rehabilitation therapists, and family placement of children.

Find a fund that directly deals with congratulating and giving gifts for the New Year. There are orphanages which sponsors do not visit. These are institutions are located somewhere in the hinterland and are difficult to reach, because they are far away. It is necessary to search those organizations that are engaged in helping orphans, are immersed in this issue and know which orphanages really need such gifts.

Become a volunteer. The funds have a variety of programs. For example, you can help babies who are in hospitals. With older children, you can give them classes, it can be reading together or conducting master classes on a regular basis, or tutoring.

Become a mentor for one particular child. Usually the mentor teaches the child some practical things and social skills, for example, how to go to the store, peel potatoes, use transport, and pay rent. A mentor can help a child enter a university or college, or simply decide on a future education and profession. But you need to understand that this will require a regular allocation of time, you cannot be a mentor once a year.
We, adults, should think not only about how to please the child momentarily, but also about what awaits him in the future, whether the donated construction set will help him in the future. If we really care about the fate of orphans, we need to reconsider the attitude towards help."
"The future of the child is more important than candy"
Children in orphanages do not see the value of New Year's gifts, said Alexandra Marova, Director of the Foundation for the Prevention of Social Orphanhood.
"It is bad to act according to the principle "let's buy oranges and sweets on December 29, go to the orphanage and give them to everyone", without knowing how children live and what happens in the orphanage. And here's why.
Such gifts are of no value to children. There are a lot of those who want to give gifts to children in orphanages. And, unfortunately, they do it. So every child gets a huge amount of these gifts. As many as children who live in families never get.
These gifts have practically no value for children. That is, breaking a donated tablet, by throwing it out of the window or doing something like that is common practice. Children often receive more than 10 gifts for the New Year and they simply do not know how to appreciate them.
Gifts support a dependent attitude. The child got a gift just like that. Some people came, took pity on him, gave him a present. And it's okay if it breaks down, because others will come again on March 8 and give something else. That is, thanks to these gifts, people, unwittingly, cultivate a consumerist attitude towards others in orphans.
Unfortunately, our system is built in such a way that children have a lot of problems when they start an independent life. One of the problems is that they live on everything that's ready, there are no effective programs for preparing them for an independent life, for the formation of the necessary social skills, values, and attitudes that are necessary in order to survive basically. There are no such programs. And all these massive, thoughtless gifts support and develop the desire to continue being a dependent.
Gifts form false attitudes towards future life. You can often meet former pupils of orphanages when they are 35–40 years old, whose position is that since they once lived in an orphanage, so now everyone – the people around them and the government – owes them. But nobody owes anyone anything to such an extent.
When children are brought up in a family, such attitudes are not formed in them. They know that when mom and dad give them some expensive toy or a phone, they put an effort into earning it, and it happened for a reason.
A lot of sweets are simply harmful. On average, one orphan can receive about 12 kilograms of candy for a holiday. One more kilogram of sweets can hardly be called a useful gift.
I would like people who have a desire to help understand that all their efforts can be put in a much more effective way.
What is the best way to help children? A bag of sweets, a car, a doll, a fashionable game may have absolutely no effect, but exactly the same amount can play a very important role if a person invests it in the rehabilitation program of some fund that deals with post-boarding support or socialization of children from orphanages. This will be many times more effective.
Certainly, this effect is more delayed, but it is more systemic and in the interests of this child, in contrast to momentary impulses with gifts for the New Year.
The most effective way, in my opinion, is to go to the website of the fund, which is engaged in helping orphans, see what New Year's offers they have, and just take part in a program. Such organizations employ people who professionally deal with this issue, and they know better the needs of children in a particular orphanage.
It may happen that somewhere there really is not enough gifts, then you will know for sure that this present is really needed by someone and will not become the tenth in a row.
These can be programs for the socialization of children from orphanages, including the work of psychologists, psychotherapists, social educators, who build individual work with each child, taking into account his life story, in order to help him to correct his emotional state, and to build relationships with his peers and the school.
It is one thing if the child was simply happy with the donated candy, and another thing if you invested money so that his future would be built a little differently. The weight of both is incommensurable."
Translated by pravmir.com