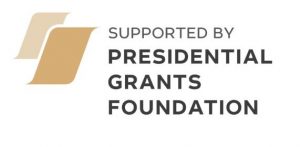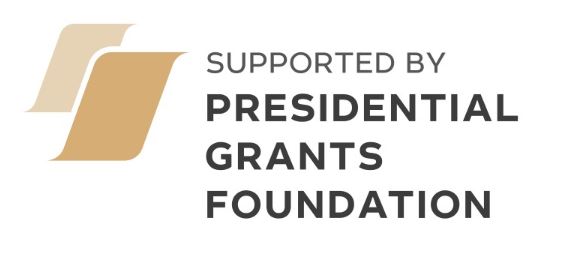 The government approved the strategy for improvement of infectious disease immunoprophylaxis until 2035. Over the next 15 years, the vaccination coverage of Russian residents is planned to increase to 95%, according to the regulation document. New vaccines will be added to the national vaccination calendar: for prevention of chickenpox, meningococcal disease, rotavirus infection, and human papilloma virus. Antonina Oblasova, a biologist and author of the blog "Vaccines with Antonina", manager of the autonomous non-profit organization "Community immunity", told Pravmir what this will change.
— Is it really necessary to vaccinate 95% of population?
— Every infection has such a characteristic as R0: it is a mathematical term indicating the degree of the infectious disease contagiousness. For each infection, this parameter has a different value.
Measles dominates all, it is the most contagious disease. R0 for measles is 12-18. This means that one measles patient, on average, will infect 12-18 others susceptible to this infection. Some other infections, such as flu, have R0 that is less than 3, meaning they are less contagious.
Based on this infection characteristic, the concept of what the vaccination coverage should be forms. For measles and other highly contagious infections, such as chickenpox, vaccination coverage should be 100%. For almost all susceptible people, who are in contact with the patient, would become infected, which means that everyone should be vaccinated.
For infections that are not as contagious, lower vaccination coverage is acceptable. In other words, the coverage relevance is different for each infection. But in any case, the more the better.
Certain coverage will be sufficient to reduce the virus circulation, but for individual protection, everyone, who is at risk of infection, should be vaccinated. For example, if we talk about the flu, the risk group consists of pregnant women, children under five, the elderly, and so on. For all of them, the flu is dangerous, which means it would be ideal if all of them are vaccinated.
— What is the current vaccination coverage?
— Coverage of measles, TB, and DPT vaccines is 96-98%, but for a number of other vaccines it is about 85%, according to data that Russia reports to WHO.
— Is that not enough?
— You can judge this by whether there are outbreaks or not. We do not see epidemics for the bulk of infections that are included in the national calendar. This means that the coverage is sufficient now.
However, this does not mean that you should not pay attention to vaccination issues, because the situation may worsen, it may not remain stable all the time.
Vaccinations that parents have refused from but they should not have
— What diseases have vaccination problems and what is the reason for this?
— Most of the problems with vaccinations are related to the fact that people believe that the vaccination is new and untested. For example, vaccination against pneumococcal infection is often discouraged even by doctors, despite the fact that it has been in the national calendar since 2014. No one really explains to doctors why it is necessary; no one trains them or say to them that it has been used in the West for a very long time, and it is new only for Russia. As a result, we see many people refuse from this vaccination and a lot of children are not vaccinated in due time.
Meanwhile, pneumococcal infection is critically dangerous for children during their first year of life. Clinics sometimes recommend parents to wait until the age of two and to vaccinate their child later. However, due to such unprofessional recommendations from medical workers, there are big problems with vaccination against pneumococcal infection.
There are also problems with vaccination against Hepatitis B. Many parents do not understand why the vaccination has to be done so early, why they need to vaccinate their baby, and do not understand what ways of getting the infection exist and what risks there are for the child.
Medical professionals do not explain this to parents and simply accept their refusal.
As a result, many refuse the vaccination against Hepatitis B in the maternity hospital, some are even dissuaded by health workers. This vaccination has been in the national calendar for about 20 years, but many are still wary of it, they believe that they will not be affected by this disease.
There are a lot of questions about vaccination against tuberculosis. People are not informed about the vaccine effect, they think that if a vaccinated person can get tuberculosis, then the vaccination is ineffective. In fact, the tuberculosis vaccine practically does not protect against infection: in this regard, its effectiveness is really low. Yet, it protects well from severe forms of tuberculosis in children. Therefore, for the vaccination to be effective, newborns, who have the highest risk of getting the infection, should be vaccinated. Yet, not understanding this, seeing the active promotion for non-vaccination, including the argument that everyone gets vaccinated and there are many of those who still gets sick, parents refuse this vaccination.
There is also a problem with pertussis vaccination: DPT. Now many people are afraid of it and refuse to do it, because it is quite reactogenic. More than half of the children have a high fever after it, and a doctor has not warned about this symptom. It scares parents. Not everyone has the opportunity to get vaccinated with a cell-free pertussis component, so many children do not get vaccinated against pertussis. In this regard, we see a very bad epidemiological situation.
In general, I consider the fact that parents are not sufficiently informed to be the main problem of Russian immunoprophylaxis.
What happens if everyone gets vaccinated?
— What does the 95% vaccination coverage actually mean?
— It means that 95% of those who should be vaccinated will be vaccinated. That is, 95% of each risk group should get the recommended vaccine.
— What does the expansion of the national vaccination calendar mean? Will more vaccines be available as part of the compulsory health insurance?
— The national vaccination calendar is primarily a government obligation: whom and what vaccines it is ready to pay for. This is written in the federal law on immunoprophylaxis.
The expansion of the national calendar means that more vaccines will be available in district hospitals. Vaccines will be provided not at the expense of some regional programs, but at the expense of the federal budget: funds will be allocated to all regions based on how many potential recipients of each vaccine they have.
Vaccination in Russia is voluntary: the addition of vaccine to the national calendar does not mean that all new vaccines will be mandatory.
For this to happen, the federal law needs to be changed.
— Why was it decided to add new vaccines to the national calendar?
— The expansion of the national vaccination calendar is a matter of the country financial capabilities. That is, the government allocates money to protect its citizens from a large amount of potentially dangerous infections.
At the moment, many vaccines are not included in the national calendar, but are relevant for our country: those are chickenpox, rotavirus infection, human papilloma virus. Parents have to pay for a vaccine with their own money. And this is very expensive.
Furthermore, many clinics create obstacles for those who want to buy a vaccine at the pharmacy and get vaccinated in the clinic. The law provides for this scenario, but many clinics do not want to do this, and parents have to go to private medical centers, where they have to pay extra not only for the increased cost of a vaccine, but also for a doctor's appointment.
Therefore, the expansion of the national calendar will be beneficial for many parents. The more so since it is voluntary, and a refusal does not impose any sanctions.
— Will something change in the vaccination procedure?
— The implementation of mass vaccination will not change in any way. At least, based on the strategy, it should not.
Simply, a large range of vaccines will become available in clinics. We would most like it if people are informed about the vaccination. For even now, many clinics buy vaccines in excess of the national calendar, but pediatricians do not know about them, sometimes they are ignored by the vaccination office personnel. And people, who would like to vaccinate their children, simply do not know the vaccine is available in the clinic for free. They pay money for it in a private clinic. Vaccines purchased by the clinic are simply disposed of after the expiration date due to lack of demand.
So far, it is voluntary. What if that changes?
— Can vaccinations become mandatory?
— It is absolutely impossible to say now if vaccinations would become mandatory sometime in the future. The strategy does not mention the introduction of mandatory vaccination.
Vaccination in our country is regulated by the national calendar and the law on immunoprophylaxis that state about voluntary vaccination with some restrictions. A person who signs a voluntary informed consent or refusal of vaccinations gets familiar with the restrictions.
Jobs that involve mandatory vaccinations are listed in the government decree №825. For example, teachers and medical workers are subject to mandatory vaccination, including against the flu. This is not always observed. Unfortunately, not all employers approach this issue responsibly, not all of them know the legislation.
The health workers, who are at risk of exposure to the flu virus, should be vaccinated, because they may not only get sick, but also infect their patients. That is, for a number of professions, vaccination is an admission to their professional duties.
It is interesting that in our country there is no clearly defined mechanism that states what profession should be vaccinated against what infections. We have a separate national calendar that prescribes criteria for vaccination, groups that are supposed to be vaccinated at the government expense. There is also the decree №825, which lists professions that are subject to mandatory vaccination.
— To add a vaccine to the national calendar, it must be produced in Russia. What is the reason for this?
— If a government undertakes the vaccination of its citizens against a particular infection, promises that the vaccine would be available en masse, then it must be sure that this vaccine will always be available.
In this case, any imported vaccine is a risk factor and, therefore, it reduces the likelihood of the government fulfilling its obligations. If we are dependent on imports, there is a possibility that a vaccine may not be delivered, it will not get to our country in case of some sanctions, a pandemic, or similar circumstances. This is a potential risk. The least risky situation is when a vaccine is produced in the country that wants to include it in the national calendar.
Yet, we need to understand that the condition, under which a vaccine is produced in Russia, does not mean that it should be exclusively a Russian development. A number of foreign companies have placed production on our country territory, but they carry out only the final stage here (filling the vaccine in vials and packaging), and the vaccine itself is produced abroad.
Translated by Julia Frolova