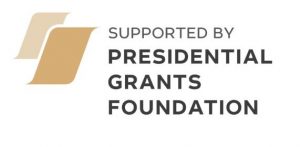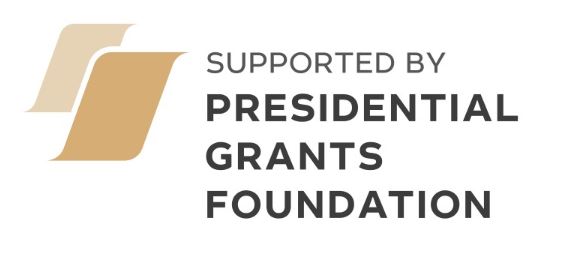 Children returned to studying at schools. Now in Russian regions, due to coronavirus, individual classes have been put on quarantine, and in some cases, schools have been closed. Anton Barchuk, an oncologist-epidemiologist, a researcher at Tampere University and National Medical Research Center of Oncology named after N.N.Petrov, told Pravmir whether parents should be afraid of sending their children to school, how effective the restrictive measures are and what rules should not be ignored.
— The fact that entire classes are getting quarantined is an expected situation. Children began to study, they started contacting other people more, and there are more new coronavirus cases. There will be even more new cases. Most likely, more classes and schools will be closed, this is not surprising.
— Does this mean that the second wave of coronavirus has begun and everyone will be put on lockdown again?
— I do not think that is going to happen. At the beginning of the pandemic, there were neither tests nor built-up logistics. Now we are conducting more intensive testing. The fact that some classes are quarantined, and others are not is a more accurate response to the pandemic.
Now there are more opportunities, you can try to track contacts, close contact classes, and those classes, who did not have any contact, can continue studying at schools.
No one expected the pandemic to end this summer. It will continue either until there is effective vaccination or until everyone gets exposed to the virus.
The reasons why you do not need to avoid schools
— What advice can you give to those, who are afraid to send their children to school?
— Children get sick in a mild form; severe cases are less common among them. There are certain complications after the virus, but these are extremely rare cases. This virus is much more dangerous for the elderly and those, who have concomitant illnesses.
As a rule, children either get sick in a mild form or show no symptoms at all. And, perhaps, for this reason, they are not as good carriers as adults, although we do not know this for sure.
— How high is the risk of children intensively infecting adults?
— Most likely, some children will infect adults. Yet, the fact that children show no symptoms and do not get sick heavily and for long periods reduces the risk that they will transmit the virus more effectively.
However, in any case, it is advisable to exclude contacts of children with grandparents, who are in the risk groups.
— Does it make sense to not take those children, who have elderly relatives at home, to school yet?
— It will be difficult to put children under home quarantine. The child will still be in contact with someone, for example, while walking in the yard.
So, the question here is how to deal with this. If people believe that there is an extremely high risk that children can infect elderly grandparents, then yes, children can stay at home. You can also do the following: somehow, you can try to make sure that children do not have contact with grandparents for a while.
— If there is no one from risk groups at home, is it okay if the child gets infected and brings the virus home?
— We do not need to treat coronavirus as something terrible. Yes, it is a serious disease, it has a high mortality rate. However, we must understand that in most cases, people get sick in a mild or not very severe form, and there is no need for hospitalization. Therefore, if we talk about a non-elderly person without concomitant illnesses, the risks of getting some serious complications due to the coronavirus are not that high.
There is no clear answer or solution to this question. There are always some risks.
Each person decides for themselves how to deal with it. Are they ready to accept these risks or not? If not, they should take some measures: self-isolate, work from home or study online.
What is the point of restrictions if children still communicate?
— Maybe, it is not so bad if all children get sick and there will be no need to put students on quarantine at all, is it?
— I cannot agree with that. That is an extreme that we should avoid.
We have already undergone one extreme: we have realized that society cannot be under a complete lockdown for a long time. On the other hand, if everyone starts intensively infecting each other, it will result in something that we wanted to avoid in the first place: hospital congestion.
That is, all our measure are not for stopping the pandemic, but for ensuring that medical facilities can cope with the number of patients, who are admitted there.
— Schools have introduced measures to reduce contacts. Do they make sense if children still continue to communicate outside of the classroom?
— Speaking globally, the fewer contacts, the less risk that the virus spreads quickly. It is clear that we cannot reduce all contacts by 100%, but we are trying to reduce them. For example, by having classes not interacting with each other and children communicating only within their classroom.
It is clear that this is not an absolute isolation. Yet, it makes a certain amount of sense. For example, if classes do not overlap and a virus is detected in a certain class, then only one class should be quarantined, and not the entire school.
— Teachers conduct lessons in different classes. Does this contribute to the spread of the virus?
— Teachers, especially the older ones, try to keep their distance. They are unlikely to have close contact with children or hug them.
We should also take into account that a certain amount of people, including teachers, have already been sick. In Moscow and the Moscow region, testing before the start of the school year has shown that 8-12% of teachers have already been sick. This is also important.
— What other preventive measures can be effective?
— There are not many measures yet, and we all know them by heart. It is hand hygiene, reducing the number of contacts, social distancing. These are the most basic measures. All others are connected to them one way or another.
It is also important to remember that if children or adults have cold symptoms, it is better to isolate yourself until they are over, so as not to infect others.
Translated by Julia Frolova