It's going to be the 20th anniversary of our wedding this year! Add to it four more years we had known one another for before marriage. It's hard to imagine…
I remember how I was impressed by a fairy tale I read when I was a child. It was titled "Old and Happy." The main character of that story caught a miraculous bird who bought its freedom by promising to make him happy either when he was young or old. His wife advised him to choose to be happy during their old age. The reason she gave was that while they were young they were capable of standing up against all hardships on their own. He followed his wife's advice. As soon as he did so, their family was beset by all kinds of troubles: war, poverty, and captivity. They were scattered and left all hope to reunite and to lead a happy life ever again. In the end they met each other, got rich, and lived happily together ever after. When I was a child, I was thinking that I would also like my life to be like that.
On the following day after the future Father Sergius and I met in the arts college and took a stroll down the city streets, he had the unusual courage to hand me a note with a self-composed poem. The poem ended with the following words: "Let's stay together and see how this story ends." I liked to look out of a certain window in the arts college. I wrote a small note on its jamb. It was a line taken from my favourite song, "A story with unhappy end…" He noticed my answer and wrote back something only we could understand. Over time, we scribbled over the entire jamb (strange though it may sound in this era of mobile phones). They did not erase those inscriptions… Recently, I saw that the old building of the college has been demolished.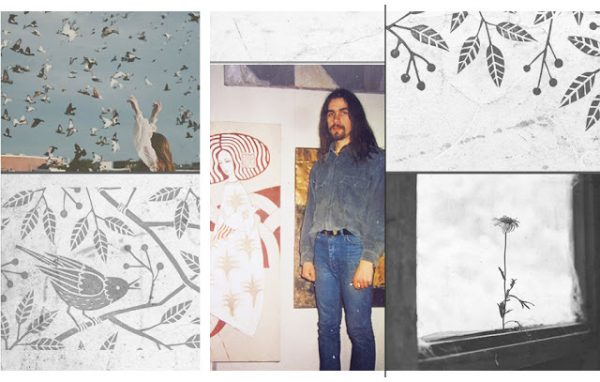 During our first 10 years of living together, we quarrelled almost daily and were going to get divorced. It was thanks to Father Sergius' humility and the prayers of Father Andrew that our family has survived until now. The enemy attacked us from all sides. He tried to destroy our marriage with sinful thoughts and plausible pretexts. Naturally, I was to blame for it. My mother-in-law told me, "I've noticed a pattern: the better the husband is, the worse the wife turns out to be!" (I wish I could change over time. Time goes by and I don't change, and my character is getting worse…) Our relationships changed dramatically when I broke my back and stayed in bed for a month and a half. Father Sergius looked after me and the house. It brought us closer together and helped me to recognise and appreciate my husband's love. I stumbled upon a book titled Five Languages of Love, which stated that people had various ways of showing love, and if spouses don't coincide in these ways, they will have a hard time dealing with one another. There was a remarkably straightforward advice on how to find out the language of love that your loved one speaks: Pay attention to what he asks most often, and what he finds most valuable. Father Andrew often says that people can live together for years and still don't hear each other. 


I have often been pestered by thoughts about God's will and how to recognise it in my own life. I was always dreaming of meeting a holy elder who would predict everything and lay out a plan for my future life, easily propelling me towards the bright future and the perpetual salvation. Real life was different. Even if a holy man would tell me the obvious God's will, I did not want to follow it. If I encountered any obstacles on that road, I would blame the holy man and not myself. I heard that God's will can be unmistakably deduced from the circumstances of one's life. It seems to me (I might be wrong, of course) that one's own inclinations are also part of such circumstances. I mean, if one does not stick to them obstinately but adds, "Thy will be done." I remember a guy who graduated from a seminary and went to an elder to ask him which path to choose in life: that of a monk or of a family man? The priest asked him, "What do you want? Don't you know? You've got to make up your own mind first."
Rather unexpectedly, in 2011 I had a growing certainty that we had to adopt a child, preferably two kids. It took us a couple of years to get ready for it. Finally, this dream came true in 2013. Father Sergius became a priest around the same time. His life became even holier than it had been. When he was a deacon, he would attend one Liturgy every Sunday or a holiday. After his consecration, he started attending three Liturgies every Sunday. If there was a nocturnal Liturgy, he wouldn't miss it, either. I remember how he told me about an old lady who complained that she couldn't bring her grandson in for communion because she wanted to be able to pray comfortably. Father Sergius replied:
– You can attend the nocturnal Liturgy, and then bring your grandson to the morning Liturgy for communion.
The parishioner gasped:
– I can't. It's beyond my strength.
Father Sergius laughed:
– Why is it possible for me, then?
– You are an extraordinary person.
– No, I am not: I get tired, too.
When Father Sergius comes home after a service, it's out of the frying-pan right into the fire! The kids and I don't let him relax.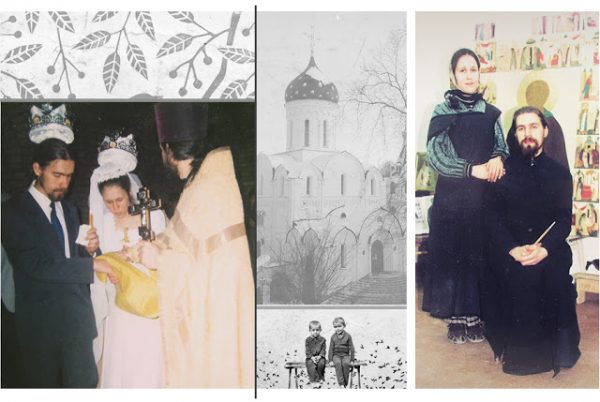 When Father Sergius became a priest and was required to hear confessions, he discovered the true thoughts of many people. Of course, it is much harder to listen to confessions than to intone "Again and again…" from the ambo. Still, there is something authentic in it. Father Sergius told me that if he were a film director, he would make a film about confession, with voices of the penitents set against the background of amazing liturgical chants. A child, a young girl, a middle-aged man, a senile old man—talking about one and the same thing: their separation from God and how they suffer in exile. It's tragic and bright at the same time.
Aside from his priestly ministry, Father Sergius has painted up several churches, several iconostases, and continues to be the head of the Icon Painting Studio of St Elisabeth Convent. As far as I'm concerned, services, singing in the choir, working in the Icon Painting Studio, and my ministry as a sister of mercy remains merely nostalgic memories about a long-gone bright period of my life. I have a boarding home right at home and I have to be there round the clock. We adopted our third child, a one-year-old girl, in the summer of 2017. I have written a lot about adoption. I've tried to be as candid and honest as possible. On the one hand, adoption is great but on the other hand, there are lots of difficulties that we've had to deal with.
I recall how I met a friend who is also an icon painter. She had just given birth to her fourth child. They lived in a small flat. I was sympathetic with her and asked, "Do you find it hard to live like that?" Pushing the pram, she replied plainly but with dignity, "I believe that if a Christian tries to live bona fide, she cannot have it easy." 


I look back and see that some of my friends and acquaintances pass away, some leave the Convent, and some come to the Convent. Some people live their lives happily, their hopes come true, while others have a never-ending trail of misfortunes.
What will happen next?
Somehow, it seems to me that in any case a human life is a "story without a happy end."
When I recall the fairy tale about happiness in the final years of one's life, I think whether a happy end might foreshadow the eternity? 


By Matushka Larisa Nezhbort

March 12, 2018
St. Elisabeth Convent