Gospel of St. Matthew, Chapter 18, Verses 23-35

23 Therefore the kingdom of heaven is like a certain king who wanted to settle accounts with his servants. 24 And when he had begun to settle accounts, one was brought to him who owed him ten thousand talents.25 But as he was not able to pay, his master commanded that he be sold, with his wife and children and all that he had, and that payment be made. 26 The servant therefore fell down before him, saying, 'Master, have patience with me, and I will pay you all.' 27 Then the master of that servant was moved with compassion, released him, and forgave him the debt.

28 "But that servant went out and found one of his fellow servants who owed him a hundred denarii; and he laid hands on him and took him by the throat, saying, 'Pay me what you owe!' 29 So his fellow servant fell down at his feet and begged him, saying, 'Have patience with me, and I will pay you all.' 30 And he would not, but went and threw him into prison till he should pay the debt. 31 So when his fellow servants saw what had been done, they were very grieved, and came and told their master all that had been done. 32 Then his master, after he had called him, said to him, 'You wicked servant! I forgave you all that debt because you begged me. 33 Should you not also have had compassion on your fellow servant, just as I had pity on you?' 34 And his master was angry, and delivered him to the torturers until he should pay all that was due to him.

35 "So My Heavenly Father also will do to you if each of you, from his heart, does not forgive his brother his trespasses."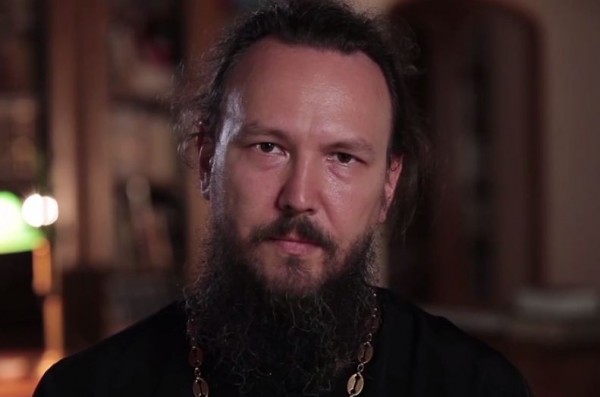 The parable you have just heard presents us with the most important lesson that any Christian ought to take away from studying the Gospel.
By means of His parables the Saviour sought to change the alignment of emphases in the minds of the people attending to Him.  One of the questions the Saviour raises is the relations between people and God as well as the relations between the people themselves.  The point of this parable is that God looks at us through the eyes of those who surround us.  Our measure of forgiving each other offences corresponds to the measure of God forgiving us our own sins.
It is essentially impossible for us to experience God's forgiveness and to become reconciled to Him while still holding grudges against our neighbours. For with the same measure that you use, it will be measured back to you (Lk. 6:38).  If you forgive, you will be forgiven.  If you forgive your neighbours their trespasses, your Heavenly Father will also forgive you your own trespasses.
This approach is diametrically opposed to that approach of formal legality the Jewish people lived by during the earthly life of Christ the Saviour, according to which everything had clearly defined boundaries of the measure of sin receiving its measure of retribution.
Today's Gospel reading invites us to consider the fact that each and every one of us is eternally indebted to our main Benefactor, our Heavenly Father, who wants something other than our repaying the debt that we obviously will never be able to repay.  He wants something else – He wants us to learn mercy from him, He wants us to learn to forgive those awaiting forgiveness, who may even be too shy to tell us of it. If we forgive others, we then are able to hope that our own unpayable debt to God will be forgiven.
Translated from the Russian by Maria Nekipelov