Moscow, March 14, Interfax – The Russian and Ukrainian nations should enhance their spiritual union and it is hoped that no war will occur between the two, Patriarch Kirill of Moscow and All Russia said.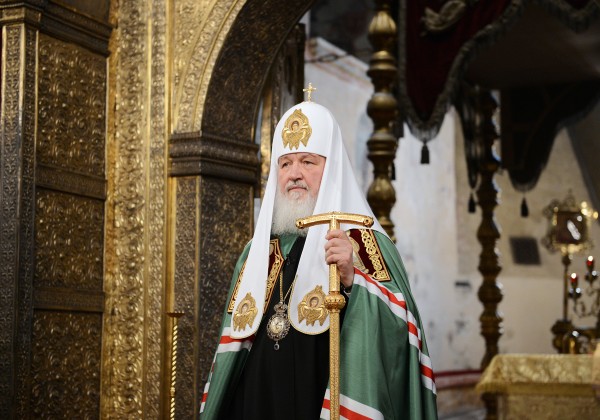 "Today we are praying that no military clashes ever occur between the brothers and that half-brothers do not clash in a cruel way so that death and destruction do not occur," the patriarch said following a liturgy of pre-sanctified gifts in the Cathedral of Christ the Savior on Friday.
The Church has always been the guarantor of the two nation's unity and it is wished to "not be destroyed by external political forces," Patriarch Kirill said.
The Russian and other local Orthodox Churches share the same opinion that "no other way to overcome the split exists but the return of belligerents to the bosom of the united holy Church," he said.
For over 400 years attempts were made to split, to divide the Russian world – "the great Russian civilization, which came from Kiev and expanded throughout the vast scope of Eurasia," Patriarch Kirill said.
"This authentic civilization based on Orthodoxy and Orthodox moral values gives no peace for over 400 years to those, who see some challenge to their own ideological sets in this civilization. And we know that every time enemies attacked our Homeland, the main thing they wanted to do was to divide our people and especially to dissect southern and western lands from the single world," he said.
Independent states exist today within the scope of the Russian world and Russia treats with respect their sovereignty, readiness and wish to build by themselves their national life "but this does not mean that the aspiration for rightful sovereignty and for implementing this sovereignty should be accompanied by the destruction of the common spiritual space," the patriarch said.
Source: Interfax-religion