A reader wrote a question to the Foma Orthodox journal:
One person sins all his life, does evil deeds, but at the end of his life he repents and receives absolution. Another person is an atheist, but a kind and good person who does good deeds. His sins are trivial and practically insignificant in comparison with the sins of the first one. Or maybe he is a believer, but does not receive absolution before death. Is the first person really more worthy of the Kingdom of God?
Father Eugene Murzin answers:
Absolution is not an automatic process, but the result of deep, sincere remorse. In the Sacrament of Confession, a person, in the presence of a priest, repents of his sins to God, after which a prayer of absolution is read over him. But what does this mean for the person himself?
In Orthodoxy, a distinction is made between the reality and effectiveness of the sacraments. Reality is the objective side of the sacrament. In order for the Sacrament to be valid, three things are necessary: ​​it must be performed by a legally ordained priest, accompanied by a visible sign or the use of a certain substance (water, oil, etc.), and, finally, the sacrament-performing prayer must be said correctly. However, the sacrament also has a subjective dimension, which is called effectiveness. It refers to the degree of grace's influence, received in the sacrament, on a person. And this directly depends on the faith and the internal state of the latter.
Repentance is not just making up a list of sins and reading it during a confession. It is naive to think that a person who has sinned all his life and sowed only evil around him can sincerely repent of what he has done before death and change internally. There are such cases, but there are very few of them. The most famous and illustrative one is the repentance of the thief who was crucified at the right hand of Jesus Christ. Experiencing terrible torment and looking at the innocently suffering Savior next to him, he realized his sinfulness, accepted the crucifixion as a retribution for the crimes he had committed and humbly asked Christ to remember him in the Kingdom of God. A spiritual revolution took place in the soul of the criminal and the murderer, his soul turned to God, and this movement continued after death, so that the thief became the first person to enter paradise. His repentance was not formal. He was a bad person, but a minute before his death, he still managed to change. From an ordinary sinner, the thief became a repentant sinner and thus opened a way to God. Indeed, according to the word of Jesus Christ, joy shall be in heaven over one sinner that repenteth, more than over ninety and nine just persons, which need no repentance (Luke 15: 7). As Archpriest Dimitri Smirnov said on this issue many times, repentant sinners make it to heaven, and good people make it to the roll of honor.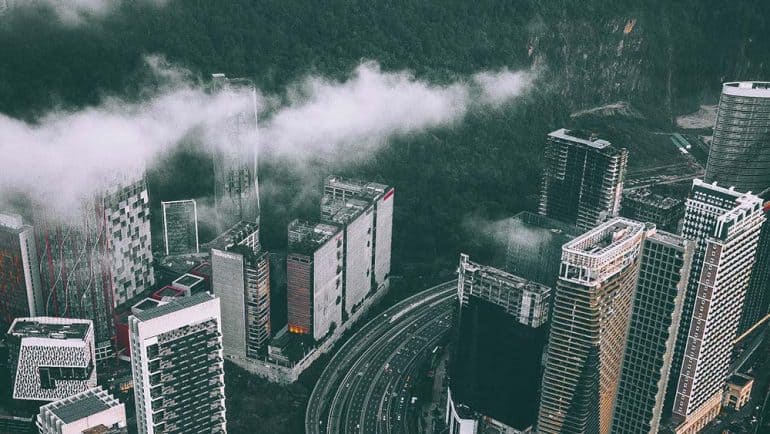 The problem of an atheist and a hardened sinner is that they do not need the Kingdom of God. The first one does not believe in its existence, and the other one does not strive for it. After death, both the first and the second one will be very uncomfortable there, they will not know what to do and why they even got there, because in their life there was no such experience. "Whoever has not seen Christ here, in this life, will not see Him there either," said the Venerable Barsanuphius of Optina. If a person believed in Christ, tried to lead a virtuous life, regularly made confession and at the same time sincerely repented, then is it so important whether he receives absolution before his death or not? After all, his whole life was a testament to his faith and movement towards God. And death is only one of the stages on this path.
Jesus Christ waits for everyone without exception, wants all men to be saved and to come unto the knowledge of the truth (1 Tim. 2: 4). But at the same time, He does not force anyone to go to the Kingdom of God at any cost. This is impossible, because it is the complete opposite of earthly governments with their apparatus of violence and coercion. The Kingdom of God is more like a family where a close, trusting, loving relationship with God and people dominates. It is impossible to be in this relationship and at the same time reject the opportunity to enter it. If a person does not go in the direction of Christ, he is going in the opposite direction, since no servant can serve two masters, for either he will hate the one, and love the other; or else he will hold to the one, and despise the other (Luke 16:13). Even if our sins seem insignificant in comparison with the sins of other people, they still remain sins and still block our entrance to the Kingdom, for he that is faithful in that which is least is faithful also in much: and he that is unjust in the least is unjust also in much (Luke 16:10 ).
It is crucially important to remember that the path to the Kingdom of God is open to everyone – both the virtuous atheist and the wicked Christian can enter it if they sincerely want it. But this path lies through living in Jesus Christ, who Himself is the way, the truth, and the life (John 14: 6). Realizing this, an atheist cannot but reconsider his beliefs, and a bad Christian will certainly strive to correct himself. And then the Kingdom of Heaven, which was previously for them in some kind of parallel reality, can become the reality of their life already here on earth.
Translated by pravmir.com
You can follow Pravmir.com on Twitter, Facebook, Instagram, or Telegram.