Several decades ago it was extremely difficult to find accurate, let alone interesting, information about Orthodox Christianity, especially in Russia. The Internet and digital media have now brought about a situation in which one is overloaded with information of all sorts. Rates of procrastination and distraction are dangerously high, and the inforwar for the audience's attention is 24-hour. Competition is tough. It is very hard to squeeze something spiritual into this newsfall.
Another hallmark of the media environment is the growing difficulty in verifying information – the problem of fake news. Even the leading world news agencies often fail to verify information and to sort fake from fact.
In the "open information society" – with the dominance of political and commercial advertising and the "overproduction of words" on the Internet, when a word is not necessarily true, where the inflation of words is so high and quick – we observe a real depreciation of words.
One can play the fake-fact game for hours: guessing whether a law forbidding cat clatter is fake or not. But how can one preach, persuade, motivate, or lead using words that are more and more devaluated every day? Can we say anything at all that will be heard and will not sink into this ocean of links, fakes, and teasers?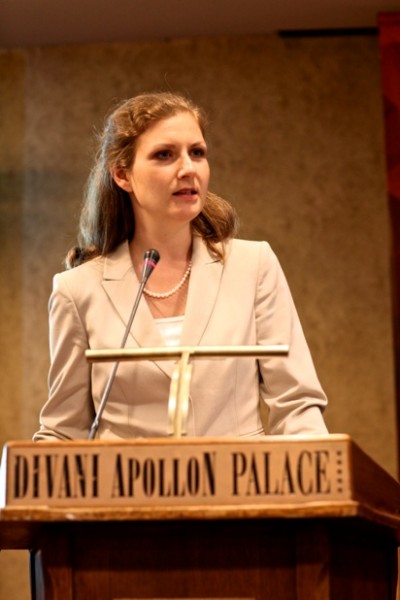 First, let's have a look at things that do not work.
1. The archaic, complicated language of old scanned books, reprints of old sermons that are laid out online in just the same way they were pronounced to regular church-goers who do not look for anything new or fascinating – "In the Name of the Father, and of the Son, and of the Holy Spirit" to the "Amen" – just like that, without paragraphs, without emotions, without life. Such texts abound on the religious Internet. People are either indifferent to them, or their belief in the anachronism and irrelevance of Orthodox Christianity is strengthened. What can such priests tell me about my life that would be true and applicable?
What is more, when such inanimate words are spoken in connection with a profound, deep drama or tragedy like the death of a child, they might lead to severe trauma and even revulsion towards the Church. When a mother who has lost her child hears from a believer an indifferent statement like: "OK, you should be happy that your child died; who knows, maybe he would have grown up a sinner, and now he is an angel." Until recently, there wasn't a single Orthodox book speaking about the tragedy of loss. We spent several years collecting stories and words by priests and believers, both Orthodox and Catholic, to compile a book that would not preach or teach. The authors would just cry with those who are crying and say that God is still with us.
2. Amateur statements by representatives of the Orthodox Church on non-religious, scientific topics undermine the credibility of Orthodoxy. When a priest who has no medical education starts writing books about treating cancer or about the process of evolution, he puts the reputation of the whole community at risk. We do remember such famous people as Saint Luke (Voino-Yasenetsky). He was a great surgeon and a prominent scholar in the Soviet Union, as well as a bishop, and he is now an Orthodox saint. Today his personality is one of the main arguments against the myth that "the Church is at war with science." However, naïve and mediocre attempts by Christians to look like experts just because they are Orthodox Christians really strengthen this myth.
2. Phony, hypocritical statements by believers that seem to be following the letter of the Scripture, but are opposed to basic, moral, Christian ideas. For example, one can hear not infrequently from a priest: "A woman who has been raped surely provoked it herself! She probably wore a short skirt, bright lipstick, or went home alone at night. So she herself is guilty." But Canon 30 of St. Bail the Great says that there is no penance and no guilt for a maiden who has been raped. Another example of that would be the statement that is frequently heard nowadays: "It is a pity that this is not an Islamic state, otherwise those scoffers would have already been killed!"
All these statements lead to very sincere indignation, undermining the very authority of the Church, because the words of the clergy are thus perceived to be contrary to the moral values that people feel.
Moreover, contemporary life, with war taking place in Ukraine, has been so dramatically politicized that every word and every link shared on Facebook immediately places a person into this or that political camp. There is no more neutrality. Religious institutions are not perceived as being above the political battles, but as active players themselves. This does not simplify our task. On the contrary, it is even more difficult to preach in such conditions, because there are even more ways and reasons to become divided.
How to avoid these political traps in articles and blogs? There is no universal rule here, but there may be quite an obvious solution:
AVOID HATE SPEECH. The language of hatred, offensive words about other people – no matter whether they be our opponents, horrible sinners, or even enemies – we can oppose; but we should not laugh, show dominance, or use any negative words, any verbal hatred, or any even hidden offence in the articles we publish. The moment we start, we trap ourselves in the waterfall of hatred, losing a great deal of trust and respect. No single dispute should allow us to use hate speech.
We can now proceed with things that do work:
1. Interesting blogs by priests. According to a short poll I conducted, these are at the top of the list of things that can change people's attitude towards Christianity. These include candid, meaningful, regular records filled not with "officialese" or archaic texts, but with interest. They may be about music and literature, about the Church and about children; stories and sketches by authors who are able to write well, who love people, who love their readers, and are open to communication. No holy wars and no hate speech. Entries that show the priest as a real common man, not as a terrible machine of accusation, finger pointing, and sin finding – although it is important not to try to become too down to earth, easy as old Tilly. No. There should be respect and due distance without such attempts to become the best guy to drink with or who is wearing the coolest jeans.
2. Honest and frank words by a priest or any Christian spoken not from theory, but from experience. Not from theory, but from love. Not because of political views, or career ambitions or whatever else, but because of truth. Texts of this kind usually bring on comments like: "Hey guys, do not pay attention to the fact that this is a text written by a priest / published on the Christian website – it is just a very good text worth reading."
And here we return to the question we posed at the beginning.
In the "open information society" – with the dominance of political and commercial advertising, the "overproduction of words" on the Internet; when a word is not necessarily true, where the inflation of words is so high and quick, that we observe nothing less than the depreciation of words – can we say anything at all? Can we find the right words?
Christianity, the religion of the Word, cannot but take into account what is happening, cannot but respond to this challenge.
The answer seems to be a shift from sermon to real-life testimony.
Witness of our own development: spiritual, emotional, intellectual. Evidence of our ability to love and to forgive.
"We are Christians: this is why we are" – this is a message that does work.
The personality of each of us should reveal the archetype, following the word of the Fathers of the Seventh Ecumenical Council. People believe us only when they see acts of faith.
There are more and more battles about whether the Church should be rich and whether priests have should luxurious cars. And then there is the real life story of the late Patriarch Pavel of Serbia, who often used public transportation. Not to prove or demonstrate anything, but because that was his style of life. And this picture gets millions of shares and respect.
Or Bishop Eutychius of Domodedovo, who himself takes part in the building of a new church like a common worker. No show-offs, just ordinary work.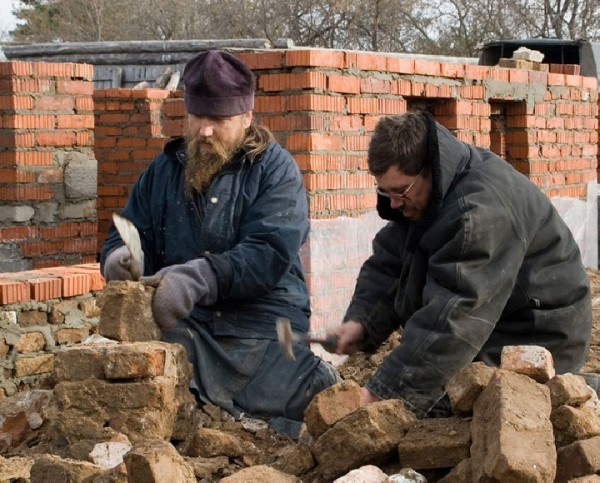 There are tons of articles written for modern women about the sin of abortion, stating that it is murder of the unborn. A very common contemporary reaction is an irritated: "OK, I know you consider this a sin, but have you tried raising a child alone?" And then there is Gianna Jessen, who was aborted herself but survived and now openly speaks about this. And hundreds and thousands cry as they listen to her story about abortion and the rights of the unborn, changing their attitude to abortion.
There are articles full of hate speech written by priests who left Ukraine and their parishes and now serve in other places and write about politics, etc. And then there is Bishop Mitrophan of Gorlovka. His diocese is in the center of war, with shelling every week, but his words – sermons and interviews – are calm, balanced, and full of faith.
There are Christians who help fight wildfires and collect aid for those in need. There is Nick Vujcic, who has no arms or legs, but who speaks so deeply about the love of God and is happy with his life and family. No matter how many legs or arms you have, God is with you, and you cannot but believe these people.
Real-life testimony does work.