A very early example of spiritual direction is found in the Book of Acts. Saint Philip is traveling across the desert, from Jerusalem to Gaza. He meets an Ethiopian who is sitting in his chariot and reading the Old Testament Book of Isaiah — a book that contains many of the messianic prophecies that were fulfilled in Jesus Christ. Saint Philip is inspired to say to the Ethiopian: Understandest thou what thou readest? (Acts 8:30). To which the man replies with an important question of his own: How can I, except some man should guide me? And he desired Philip that he would come up and sit with him… (Acts 8:31).
Spiritual direction has always had a significant place in Orthodox Christianity. We see references to it over and over again in the Lives of the saints and in the writings of the Holy Fathers of the Church. It exists today wherever pious people have made the commitment to lead truly spiritual lives and to do spiritual work on themselves. Yet it is rarely talked about, especially in North America, where the cultural environment does not easily !end itself to the practice of humbly seeking and following spiritual advice. There is also danger, where some individuals may be only too anxious and impetuous to receive guidance from those who are either not truly qualified or who have some base psychological need to control and have power over others. Spiritual direction, then, like so much of Orthodox spirituality, is found on the "Royal Path," the road of moderation and balance.
What, then, is spiritual direction, who needs it, and (perhaps most important of all) who can be a spiritual director?
What is "Spiritual Life"?
Spiritual life is nothing other than "life in Christ." In the words of a contemporary Orthodox lay theologian, spirituality consists of "the ways which … lead to sanctity, to sainthood." [1] A Spiritual life, then, is about salvation, and salvation is about understanding, growth and struggle, among other things. It is hard work, for no one is "born" a saint. By contrast, the average Orthodox layman today seems to think that he is leading an exceptional spiritual life merely because he attends church regularly, receives Holy Communion (sometimes without any proper preparation), and contributes to the support of the Church. This, however, only shows that he is a member of the Church, not that he is leading an active spiritual life.
"By definition, an Orthodox Christian is one who strives to be obedient to the Commandments and, at the same time, obediently tries to fulfill the requirements of an Orthodox way of life, as revealed by Scripture and Tradition. Thus, [regular] attendance at Divine services, frequent reception of the Mysteries, observance of the seasonal fasts, the giving of alms, etc. — all of these, and more, constitute the bare minimum expected of those who follow Jesus Christ. This … is, however, only the beginning for anyone who wishes to call himself Christian; these are the 'first steps' in spiritual life …. Yet … they represent the patient, hard work of actually beginning to 'walk' the narrow path to the Kingdom of Heaven.' [2]
Active spiritual life, then, is much more than "minimalism." It is, in fact, nothing less than a sincere attempt to fulfill the Lord's command, Be ye perfect, even as your Father Who is in Heaven is perfect(Matt. 5:48), so that at death we might be presented to God, holy and unblamable and unreproachable in His sight (Col. 1:22). The Church, in all of her grace-filled manifestations (the Sacraments, the Divine services, and even parish life itself), is the proper school for spiritual life, for the Church possesses abundant wisdom and experience, and this is the primary purpose — to lead us to sainthood by showing us how to unite our will to God.
What is Spiritual Direction?
Since the essence of spiritual life consists "in healing our impaired will, uniting it with the will of God and sanctifying it by this union," and since "in order to do the will of God it is necessary to know it," [3] spiritual direction is a careful process by which we first learn and then apply the principles of spiritual life, thus coming to know God's will for us with assurance. Some very few saints and righteous ones, finding themselves in circumstances where healthy and genuine spiritual direction was not available, were able to do this for themselves through a very patient, prayerful, and life-long study of sacred texts. Such, for example, was the great Saint Paisius Velichkovsky, the eighteenth-century Russian monastic reformer and teacher. Most of us, however, must imitate the Ethiopian in the Book of Acts -How can I understand unless someone guides me?
Spiritual direction consists not only of learning ancient techniques of prayer, but it requires detailed instruction by the director, as well as guided reading and study and learning inner attention. But it also has an important dimension of asceticism — that is, certain kinds of bodily practices that, in Orthodox spirituality, go hand in hand with prayer and learning. Such practices may include learning how to live a quieter lifestyle, adopting (with the permission of one's director) additional fasting and abstinence exercises, and more frequent attendance at Divine services — all of which are calculated to slightly challenge and tax the body and its natural energies, putting it under additional discipline and control.
In most cases, a spiritual director will take his spiritual child "from strength to strength," beginning with the simplest and easiest "ABC's" of spiritual striving. He will first inquire to know at what level the student is in his spiritual life — and it does not matter how basic or even primitive the student may be — and the director will also want to know in some detail about his state in life — married or single, with children or without, what kind of job, and what the student does for entertainment. Slowly but surely the director will introduce the student to certain hallowed principles and ideas. He will assign reading and will carefully discuss that reading with the student.
The director will expose his spiritual child to various methods of prayer which are time-honored in the Church (for spiritual life is in many ways as much a science as an art). He will also assign a Prayer Rule, very simple at first, and then gradually more complex, and he will carefully supervise the student's progress in prayer. He will also act as confessor to his spiritual son or daughter, for in this great Mystery of Repentance the director is most able to act as a spiritual physician. In this context, a spiritual father strives particularly to show his spiritual children the way to repentance, which means "a change of mind that is accompanied by deep regret over one's past life or over some particular act which one has committed," so that "there is a profound change of orientation, a sudden shift of the center of gravity of one's total being from the material to the spiritual, from the physical world to God, from concern for the body to concern for the soul." [4]
Not least, a spiritual father will be available as a sympathetic ear and a healthy and objective "sounding-board" when his spiritual sons and daughters are in need of this.
Who Can Be a Spiritual Director?
Just as we are not born saints, so no one is born a spiritual father. And since you cannot give that which you do not have, a spiritual father must himself have been (and still be) under spiritual formation and guidance from another who is wiser and more experienced; he himself must have struggled in the spiritual life and, by God's grace and his own prayerful efforts, have climbed at least some distance up the sacred mount of Golgotha. Parish priests must remain under spiritual direction their whole lives. They must go directly to their bishop for this, or they may know a holy monk or righteous priest to whom they confide and under whom they continue to learn and grow. If a priest's spiritual father dies, he should seek out another. One must keep in mind the axiom, "He who gives himself spiritual guidance has a fool for a spiritual father."
Spiritual direction is not about commanding and obeying, but leading and following. Thus, all Orthodox spiritual father must not be on some kind of "power trip," nor is he wanting to be a "guru" with many disciples. He will never ask a spiritual child to violate his own conscience or the laws of God and the Church in any slightest degree. No true spiritual father runs behind his flock driving them with a prod or whip. He unhesitatingly and even vigorously leads, and his spiritual children follow. It is a bond of mutual love and respect, "a living bond between two living souls, one more experienced than the other, one capable of showing the way because he has already begun to travel it, the other willing to trust and follow …. The spiritual father does not coerce, he does not give orders; rather, be takes the spiritual child by the hand and leads the way, gently but firmly." [5]
In normal parish life, the pastor is automatically both the confessor and spiritual father of all those in his parish. The parish priest has, as it were, the "cure of souls," to use the old-fashioned but quite accurate phrase. In his excellent Instructions to Seminarians (written in 1765), the Russian bishop and saint, Tikhon of Zadonsk, exhorts those who are to be priests and spiritual fathers: "Remember that you are called to this vocation by God for the benefit of others …. A learned priest will be more capable of weeding out evil manners and vices. Learning avails nothing without a good life. What is the use of teaching others what you do not practice? … Watch over yourself and be mindful of the task to which you are called…" [6]
Although the parish priest already gives some general spiritual direction in his sermons, he is also available to give direction and guidance one-on-one, which is where the most productive spiritual growth often takes place. Similarly, in all monastic or seminary situations, one or two experienced directors are appointed to fulfill the role of director for all of the monks, nuns, or seminary students in each place.
It should be said that spiritual direction is not necessarily limited to males, although in our day this has become the common arrangement. There are occasionally very experienced and wise women -usually but not always nuns — who are able to function as spiritual mothers. In the old Orthodox countries there were (and still are) true eldresses (the female equivalent of an elder or staretz); the lives of some of these righteous women have come down to us and are available in English. But, because of our immaturity and spiritual bankruptcy in the West today, we should not be looking for either elders or eldresses. Simply to find a sorer, what simple but good, kind, and yet strict spiritual father is already a great accomplishment in this time of overwhelming spiritual fake~.
We must also note that there are special circumstances under which a parishioner might, with the blessing of his pastor, seek spiritual direction from a priest (or monastic) other than his own parish priest. For example, a parishioner who feels strongly called to monastic life may already have developed a relationship with a spiritual father (or mother) in the monastery he is considering joining. Very occasionally there may be a serious personality clash with a pastor, requiring that a penitent seek guidance elsewhere. But in honest cases of this kind, the spiritually alert parish priest will himself have no difficulty releasing his parishioner to look for another spiritual father.
Finally, "Who Needs It?"
In a word, everyone needs spiritual direction. Since spiritual growth is not about minimalism but about sanctification and holiness, and since none of us is born a saint, no serious Orthodox Christian would seek to excuse himself from some kind of spiritual direction, however basic or slow-going it might be. All of us are called to virtue, to union with Christ, and none of us can do it alone. To think otherwise is to be guilty of what the wisest Church Fathers called "self-delusion" (in Russian, prelest; in Greek, plani, which is the most serious of all spiritual diseases).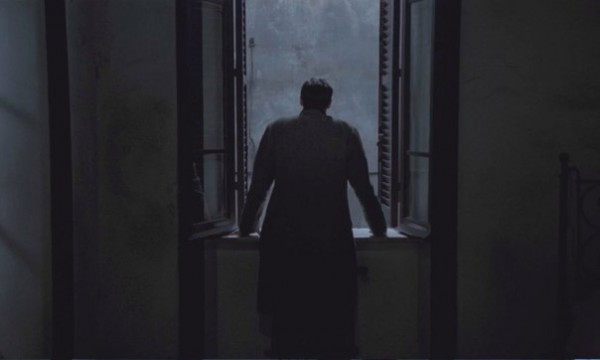 The Church teaches that there are six categories of Sints: Apostles, Martyrs, Prophets, Hierarchs (bishop or teacher-saints), Monastic saints, and the Righteous. None of us will ever be Apostles; few will be Prophets or Hierarchs; a few will be monastics, but most of us are summoned to the rank of Righteous saints — priests and lay people — who are called to achieve sanctity while living in the world. [7] About the Righteous, Saint Symeon the New Theologian writes, "It is possible for all, not only for monks, but for those in the world … to entreat God, and thus acquire all the virtues. Now that what I say is true is confirmed by John Chrysostorn.. He says: 'It is possible for him, too, who has a wife, and children, and … is great and famous in worldly things l to] attain to perfect virtue…' [8]
But, once again, this cannot be done alone, in isolation, without guidance and direction from a spiritual father, whose importance must not be underestimated. (But, in these difficult days, neither should his importance be overestimated or exaggerated by ascribing to him some kind of fake "eldership" wherein we give our free will over completely into the hands of a man or woman who may be as passionate as we are, and therefore very likely to cause us great spiritual harm.) Receiving healthy spiritual instruction is part of the armory of spiritual warfare, and it is the spiritual father who can help us to "pay enough regard to the state of [our] soul, whether it is in good health, whether its life is vigorous … [and whether] its eternal life, its eternal happiness, is ensured…" [9]
NOTES
1. Constantine Cayamos, Paths and Means to Holiness.
2. Fr. Alexey Young, with others, Obedience.
3. Bishop Ignatius Brianchaninov, The Arena.
4. Cavarnos, op cat
5. Young, op, cit.
6. Nadejda Gorodetsky, Saint Tikhon of Zadonsk: Inspirer of Dostoevsky.
7. See an excellent detailed discussion of this in Cavarnos, op. cit., pps. 7-13.
8. Quoted in Cavarnos, Ibid.
9. Saint John of Kronstadt, Spiritual Counsels